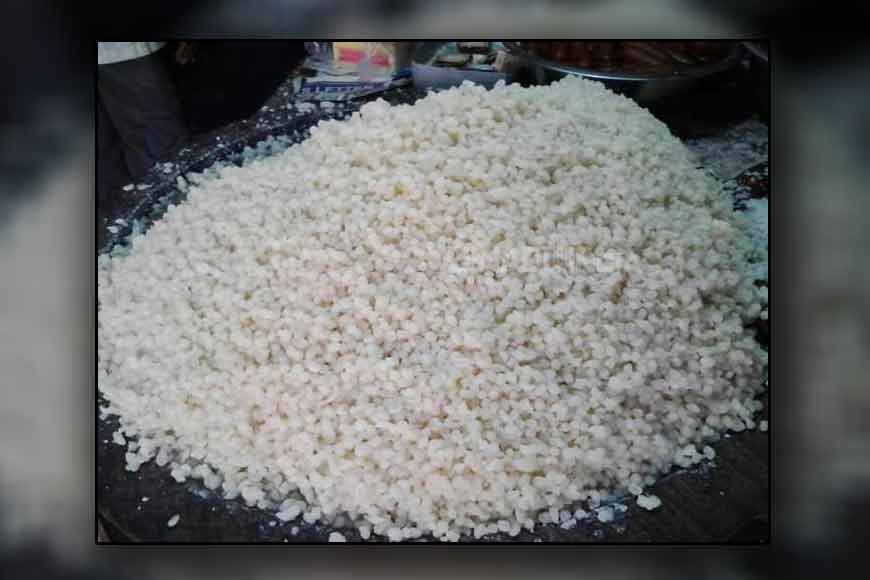 If you thought Bengal's rosogolla only has a world-famous tag, you are wrong! After all, sweets have always been an indispensable part of Bengal's culture and cuisine. When it comes to delectable Bengali sweets, the variety is simply countless. Bonde is one such beloved sweet which looks like tiny droplets and makes your palette feel heavenly, but they are usually red-yellow in colour. However, Kamarpukur has been making white bonde which are unique in creation and taste. Thus, no wonder that businessmen and administrators of the area are now claiming geographical indication (GI) of their unique creation.
The history of this bonde dates back to the time of Ramkrishna Paramhansa. It is said that Ramkrishna dev was fascinated with the idea of white bonde and it was also one of his favourite sweet dish. Kamarpukur residents and sweet-makers take immense pride in this history and feel this is all the more reason that their bonde gets due recognition. It is believed, around 200 years ago, white bonde was made by Satya Moira. When Ramkrishna Mission took over the birthplace of Ramkrishnadev in Kamarpukur, the place slowly emerged as a pilgrimage and the white bonde reached far and wide.
Around 80 to 100 quintals of white bonde are made every day in twenty shops of the area, specially in winter months when the Ramkrishna Math has a huge footfall of tourists. The tiny white droplets are formed with the mixture of Atap chal and besan. After it is fried in ghee, they are dipped in sugar juice. These mouth-watering bonde remains fresh for almost a month, and is extremely pocket-friendly, costing Rs 80 per kilogram.
Now, all in Kamarpukur are waiting for their pride to get an official recognition.