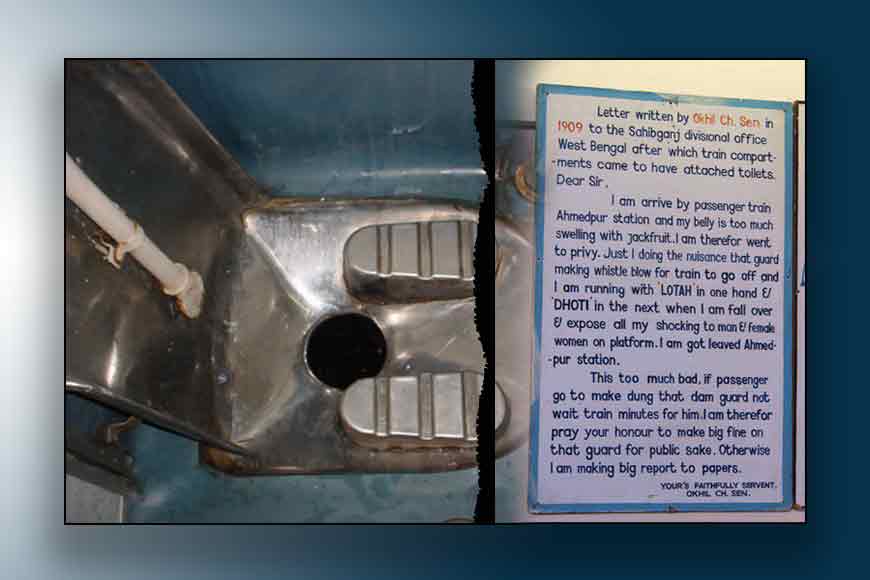 If we are today looking at state-of-the art bio-toilets on trains, we can recall the name of one Bengali, who thought for the first time how to build toilet facilities on long distance trains. Akhilchandra Sen was far ahead of his times and had brought that idea to India for the first time. These days movies like Toilet Ek Prem Katha is made, but we hardly remember contributions of men like Sen who had revolutionized the concept of train travel.
The first wagon train started its journey in 1830 in India while the first passenger train in 1853 from Bombay to Thane. But the British did not keep a provision of toilet in long distance passenger trains. Especially, there was no such system prevalent for the third-class compartments for Indians. The railway services crossed around 50 years. In the year 1909, Akhilchandra Sen availed a long-distance train on one fine morning. Fortunately, he got a window-seat and was almost dozing off. Before leaving home, he had devoured a plate full of jackfruits. Soon, he felt the jackfruits rebelling inside his stomach. He felt extremely uneasy and wanted to rush to the washroom. Thereafter, he had a harrowing experience which he narrated in a letter written to the Saheb Ganj Subdivisional office.
If you read the letter, you might burst out laughing but this was the letter which brought in a much-needed change.
Dear sir,
I had availed the passenger train and reached Ahmadpur station. I felt a weird sense of discomfort in the stomach and was compelled to rush to the station toilet. I was almost through with the task when I heard the guard whistling. I rushed to catch the train with a lota and dhoti in the other hand. But to my utter dismay, I lost my balance and fell down and everyone in the station saw me without a thread on my body. The train left the station. This is simply unacceptable. If a passenger has to respond to nature's call, why can't the guard wait for him to come back? It is my humble request to you fine the guard for the sake of common people. Or else, I will be compelled to report this to the media.
Regards
Your Trusted Servant
Akhilchandra Sen
This letter struck the British and propelled them to introduce the toilet facility in long distance trains. The historic letter is still preserved in the Railway Museum of New Delhi. While writing this letter, little did Akhilbabu realize the change it will bring to thousands of train passengers for centuries to come.