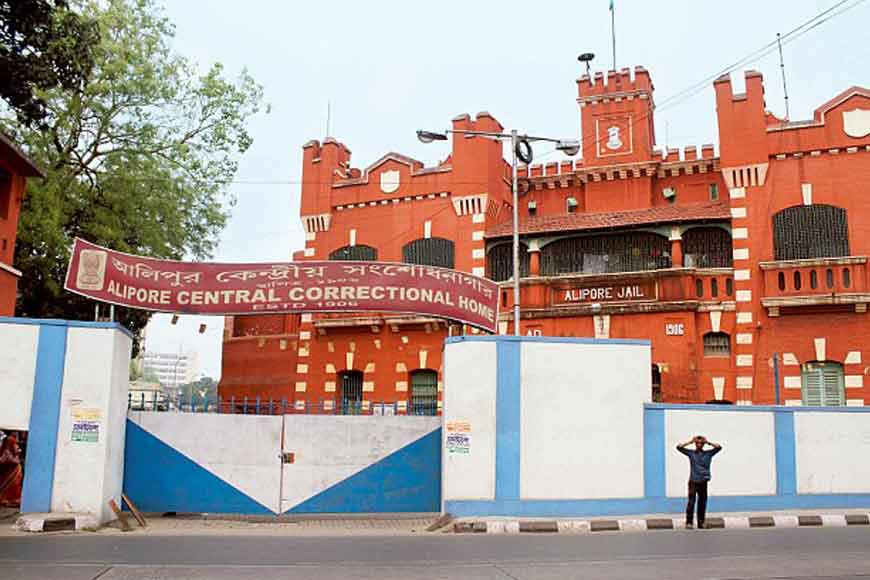 Kali Puja is just around the corner and inmates of Alipore Correctional Home are extremely busy, completing clay idols of Goddess Kali. Many of these inmates areserving life sentence. They had also made Durga idols, and now they have been given the work of making a Kali idol for Dum Dum Balak Sangha Puja. The organizers of the club have decided to give them an honorarium of five thousand.
Meet Chandan who is serving a life sentence. He is a regular sculptor and is assigned to make the idols not only at Alipore Jail, Presidency Jail and Dum Dum Jail but also accepts orders from different clubs who approach him. A Puja committee has been formed to conduct Puja at Alipore Jail. Chandan and 16 other inmates, all convicted for life, are members of the committee.
Chandan donates the entire amount he earns from selling the idols outside to the welfare fund for jail inmates. The money collected in this fund is used for the education of the inmates' children or for treatment of any family member of the inmates. He has already decided to donate his earnings from this year's Kali Puja. All prison officials and staff are proud to have such 'imprisoned artists' among them and try to encourage his noble endeavour.