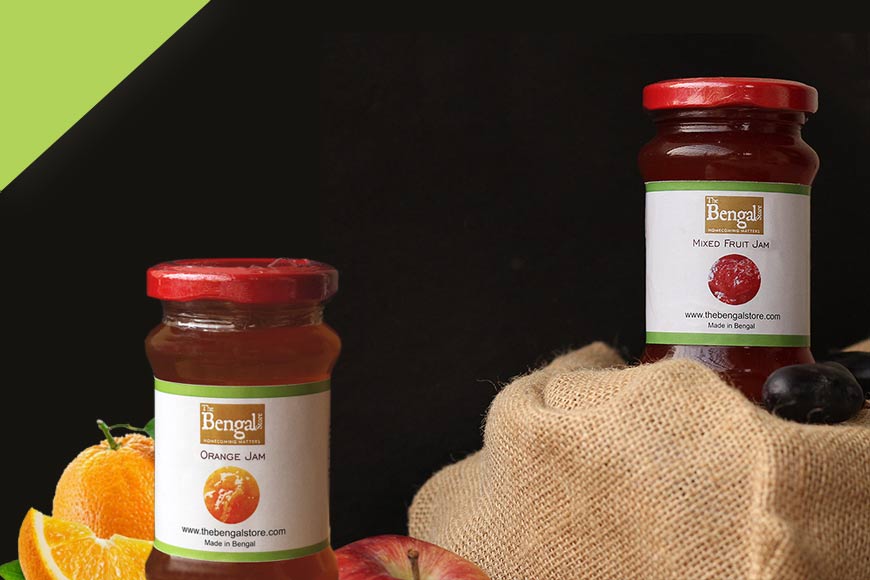 Mixed fruits jams are probably the next best thing to having the actual fruits themselves, particularly if they are made from 100 percent organic ingredients as ours are. As with all our products, the mixed fruit jams we offer you are completely natural, free of chemicals and preservatives. So whether you want to or not, you cannot store them forever!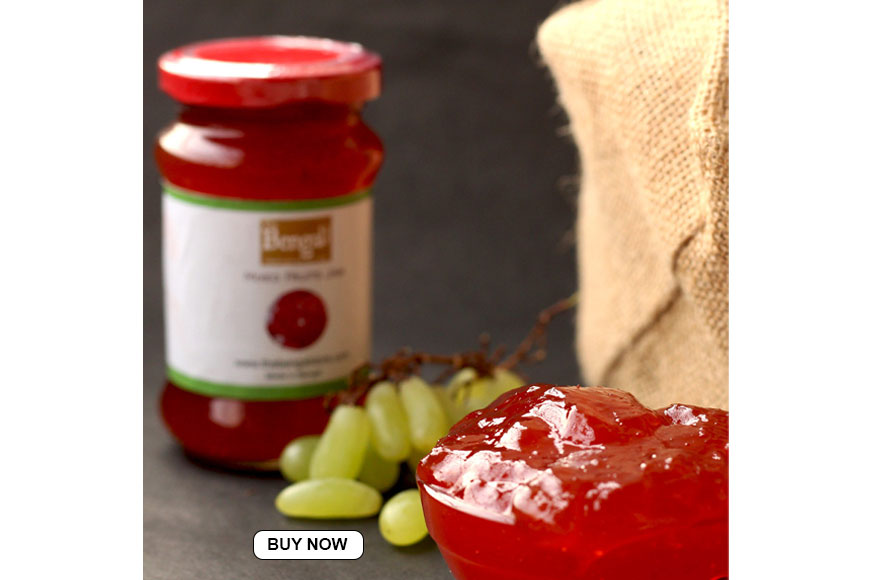 Mixed Fruit Jam
Our mixed fruit jams are made of five fresh fruits - apples, pineapples, ripe mangos, ripe papayas, and blackberry (kalojam in Bengali), all of them handpicked from orchards across the state. The jam is prepared by crushing the fruits to extract the pulp, adding sugar, boiling the mixture, and allowing it to set. Finally, this slurry mixture is transferred into jars for storage. Once again, as with all our food products, the cooking process is completely safe and hygienic.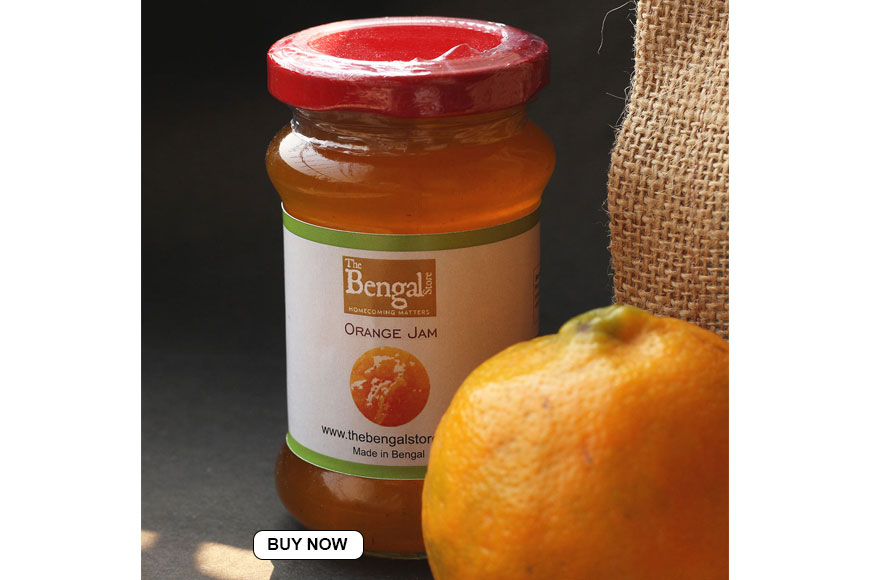 Orange Jam
Mixed fruit jams, as we all know, can be eaten not just with bread, but also with chapatis, yogurt, simply as dessert, and even used in cakes. For those low on energy, the jam is like an instant boost. Plus, you get the advantage of all the nutrients in the fruits in a sweet, tasty, healthy combination. So without delay, place your orders online and bring home the goodness of our wholesome mixed fruit jam to your breakfast table.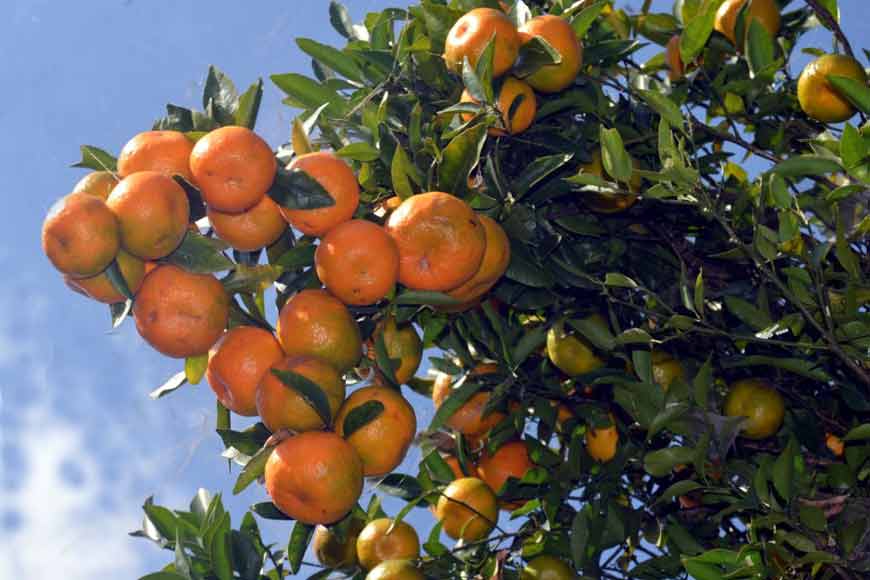 Sittong Orange Garden