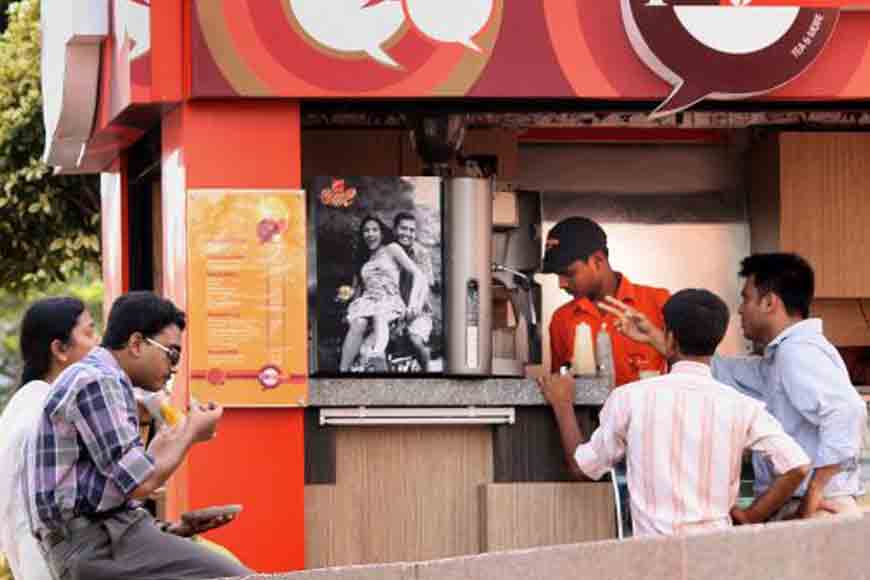 "Baba uff ki gorom!" and "Ajkal thanda ekdom poreina" are the best phrases to describe Kolkata's mood all year round. Kolkata can be easily identified by the smell of rolls being fried, the serpentine queues in front of any phuchkar dokan or simply beshi kheye felechi. For Bengalis, food is life and joy, that is probably one of the reasonswhy our city is also called the 'City of joy.'
Kolkata is a place which is filled with adda and cha …us, Kolkatans can sit with a tea cup and talk until driven out of the place. There has been no day where no two Bangalis have not fought over a Mohun Bagan and East Bengal match. No trip to Calcutta is complete until and unless you hear Rabindra Sangeet playing at a traffic signal. The best thing about Kolkata is the fact that festivals of every religion are celebrated with equal enthusiasm and happiness, be it the dazzling Park Street during Christmas or the green canopy of lights in Park Circus during Eid.
And take Durga Puja, when almost the whole of Kolkata is decked up. Everyone forgets their worries during these few days, when none can differentiate poor from the rich. As if Maa Durga has handcrafted us equally. Dieting is a term which is forgotten at that point of time. Everyone enjoys the "raastar khabar." During this period our Cinderella glass slippers are in our or our mom's hands and the chappals are on our feet.The best thing about Kolkata is the happiness in small things. Whether parar chele match jiteche or India, Pakistan keabar haralo every small thingsthat give us immense happiness.
For me Kolkata is just like a history book. Wherever I go, there is some history associated with it, from old haunted palatial mansions in Dalhousie to the tale of an eighty year old rickshawala, who lives in a slum in Dhakuria. Though Victoria Memorial and Howrah Bridge are most visited places, but the real Kolkata can be seen in the gleeful eyes of both children and adults which depict their happiness and pride for the city.