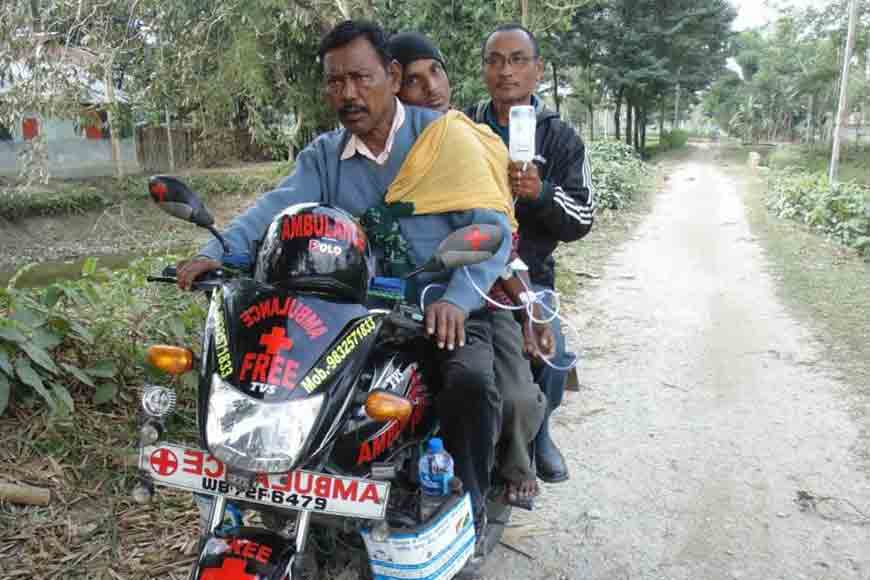 The year was 1995. Zafuran Nessa was unwell. It was well past midnight and she was restless. Her family realized she needed immediate medical care, but they lived in Dhalabari, a remote village of Jalpaiguri district and nearest health centre was a little over 40 kms from their home. Her family members ran from pillar to post trying to arrange for a transport to rush her to the hospital, but failed and finally, at around 2.45 am, she breathed her last. Her son Karimul was devastated and stood helpless watching his mother die. Amid this colossal loss, Karimul realized that there were many others in the village like his mother, who might succumb to illnesses due to lack of treatment. He took a resolution that he would do something to ensure that none ever dies due to lack of treatment.
Since then, he has been on a mission to save lives. The idea of a bike ambulance occurred to him a few years later when his colleague, Azizul, collapsed on the field in front of him. Karimul tied him to his back and rode 50 km down to Jalpaiguri Sadar Hospital. Azizul was saved and Karimul found a new reason to live. He got the word 'Ambulance' written prominently on his motorcycle. It also mentioned that his Free Service was available 24X7, all round the year. That was the beginning and since then, there has been no looking back.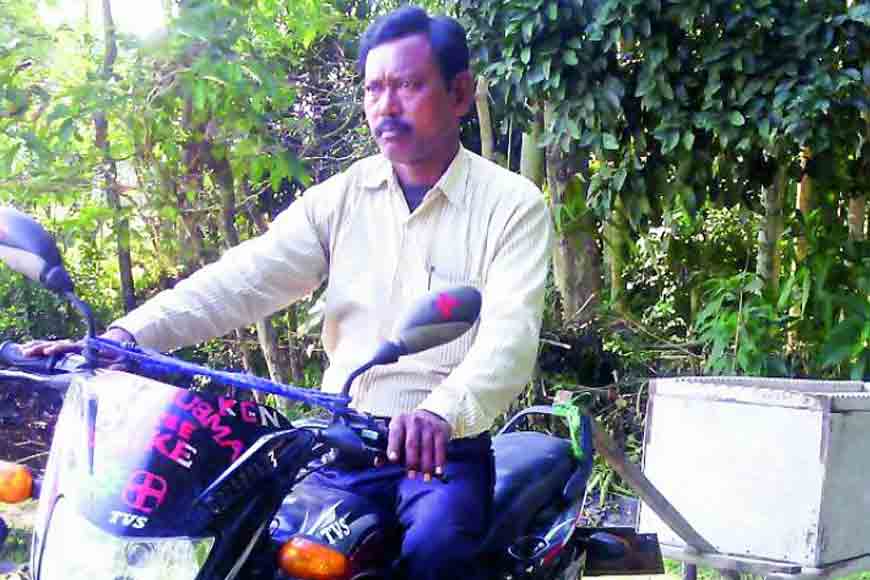 To honour his incredible work, a big-budget Bollywood movie is being made on his life. Director of the movie is Vinay Mudgal and it is being produced by the same cine house that had produced blockbusters like Chennai Express and Raja Hindustani. The biopic will surely earn big profits, but Karimul has decided what he will do with the money he gets. He will construct a bridge on Jalpaiguri's Chel River. The need for this bridge has been felt since years and villagers around have demanded the connectivity as in absence of this bridge, many patients could not be taken to hospitals and had died on their way. Ambulance Dada Karimul plans to donate the whole money for the cause of these villagers.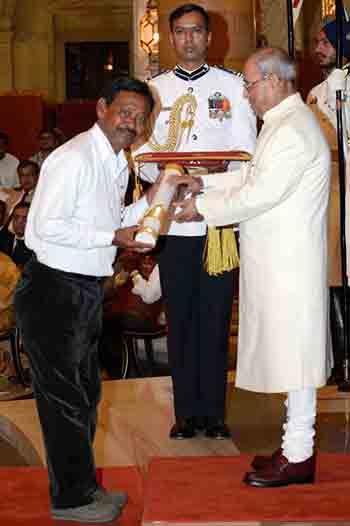 Karimul's bike ambulance is the perfect vehicle for difficult terrains, which remain out of bounds during the monsoons. There are intermittent forests, canals, narrow dirt-filled slippery roads, which can only be run on two wheels. Recently Bajaj upgraded his bike and fitted it with a waterproof stretcher and ports for oxygen cylinder as part of their corporate social responsibility initiative.
Karimul drives patients to Jalpaiguri, Siliguri, Malbazar and other medical facilities in the vicinity. Seeing his dedication, many doctors from the hospitals have extended him a helping hand and have even trained him in first aid and basic treatments. They have provided him a list of medicines which he can recommend to people for minor illnesses. Karimul has been dealing with medical emergencies for more than a decade and that has boosted his confidence to conduct regular health camps in tribal areas. So far, he has saved over 4000 lives. His wife Anjuara Begum and their four children are proud of Karimul. The Union government honoured him with the prestigious Padmashri Award as recognition of his selfless service to the people.