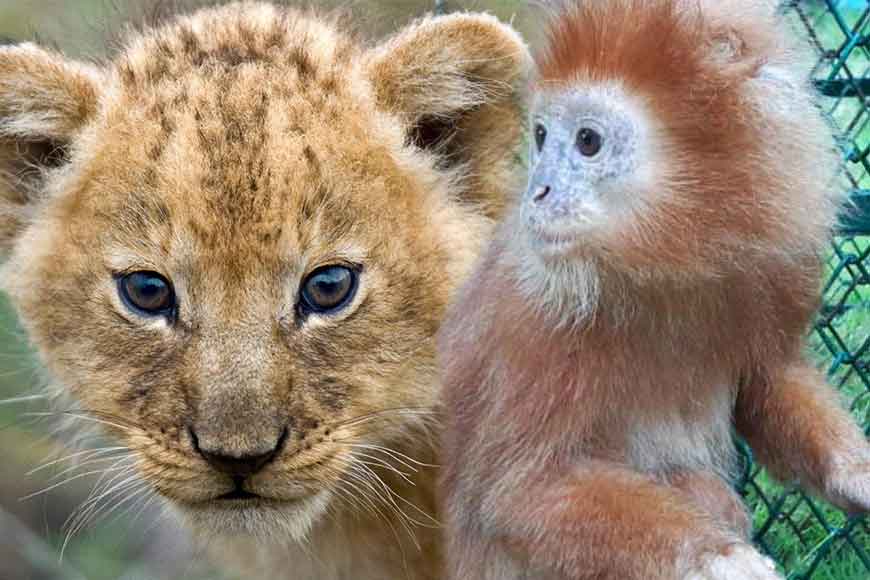 Wildlife trade and trafficking have destroyed various wild species in various corners of the world in recent times. After arms trafficking, human trafficking and drug trafficking, animal trafficking comes next in the category of the largest organized crime. The illegal trade of endangered wildlife has been on a sharp rise in India. A group associated with International animal trafficking was recently caught red-handed by the Forest Department officials. Three animal traffickers have also been arrested by the Forest Department. Two lion cubs and three monkeys of rare breeds were rescued and have been kept in Alipore Zoo Hospital now.
For the past few days, the Wildlife Crime Control Bureau and the Wildlife Cell had information about a group of animal traffickers entering India from Bangladesh through the borders of Bongaon. The officials of the Forest Department were waiting to arrest them and had been following the animal traffickers from the borders. As the group of animal traffickers finally reached Belghoria Expressway where they were supposed to hand over the animals to another group, officials arrested them. The rescued animals have been kept in the hospital of the Alipore Zoo and are being well taken care of.
Those arrested are Wasim Rehaman, Wajid Ali and Gulam Gaus. According to sources, they have been associated with the animal trafficking for a very long time. The animals were usually trafficked from Thailand or Mynamar to Bangladesh. From there, they would be sent to India. With the help of various such animal trafficking groups, they would be sent to Mumbai. Eventually, they would be sent to countries of Middle East through waterways. The animals would be given huge dozes of drugs before the trafficking would take place. The Forest Department has been successful in putting an end to the atrocity subjected to the innocent animals.