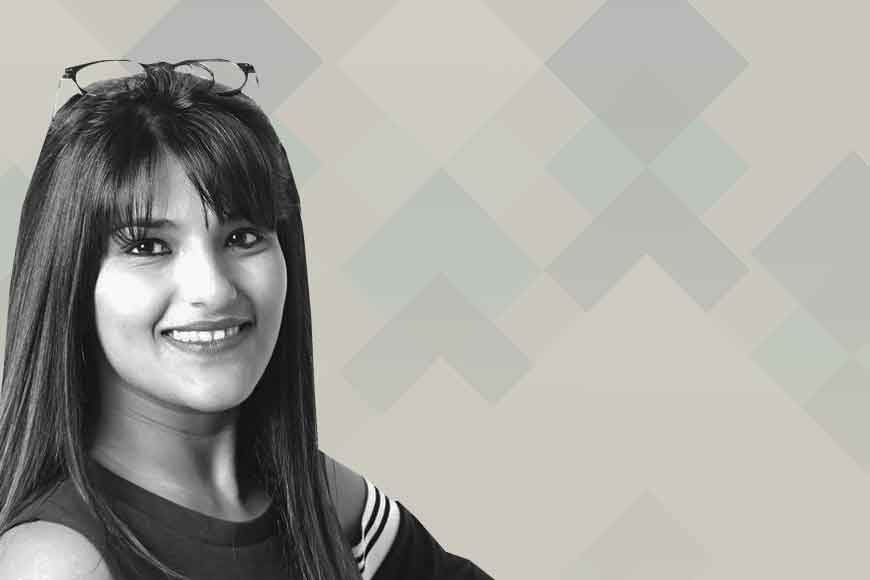 Once upon a time, there was a notion that when it comes to business, people take time to flourish. By the time you reach success, you have walked many miles already. Young achievers from Bengal are proving this wrong. Here is a woman who started a business at a young age with only 21 lakhs. Four years have rolled by and 27-year-old Ankiti Basu from Bengal has reached the pinnacle of success and the turnover of her business venture has reached 9800 crores today! Surprised!
When a company reaches a valuation of 1 billion, it receives the title of unicorn. Ankiti's fashion e-commerce firm, Zilingo has already received the title. Ankiti has been selected as the youngest Indian woman to be the co-founder and CEO of a Unicorn company. Born to Bengali parents, Ankiti passed out of St. Xavier's College, Mumbai in 2012. She started working in an American organization called Sequa Capitals where she met Dhruv Kapoor who was working as a software engineer then.
Both Dhruv and Ankiti dreamt of doing something of their own. They came up with the idea of opening an e-commerce site. That was the time when Flipkart and Amazon had already gained popularity in lndia. Competing with them was an impossible idea. But they did not give up. A trip to Bangkok turned out to be the greatest eye-opener for Ankiti. She was mesmerized with the creations of the local designers like shoes, bags, accessories, clothes. Ankiti understood that the businessmen were unable to reach out to the outer world with their magnificent creations primarily due to language problems.
She and her friend left their jobs, and set out on their business mission with a capital of 21lakhs. The journey, ofcourse has not been a cakewalk. It took a year for them to complete the market research. Ankiti had already invoked enthusiasm among local businessmen of Bangkok to do their business operation online. Their target was primarily grabbing the South Asian market. In the past four years, Jilingo has succeeded in capturing the market of Singapore, Philippines, Indonesia, Malaysia, Taiwan, China, Korea and Cambodia. Transactions have also started in India and Australia.
Ankiti is the CEO of the company and looks after the headquarters of the company in Singapore presently and the company employs more than 100 staff! So, if you dream big, you achieve as well!