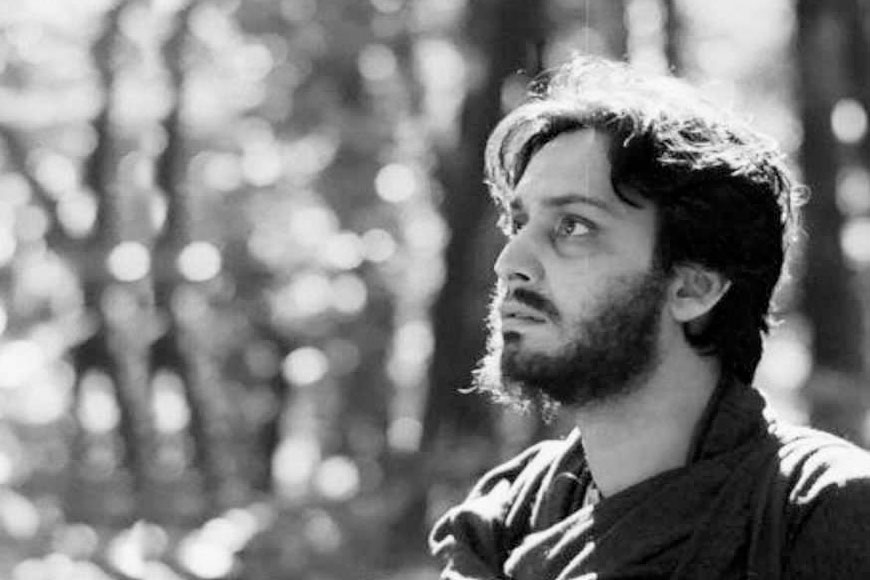 I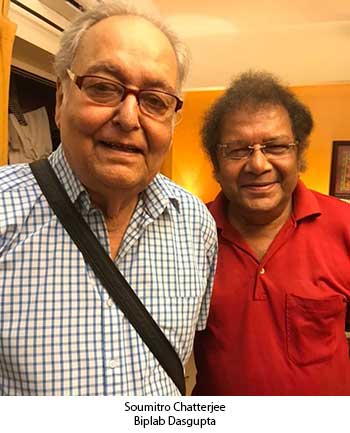 t was a summer evening in 2002. I received a frantic call from my wife, Ruma. I was rehearsing for a stage production then. She asked me to rush back home. But she did not say why. All she said, 'Come immediately.' I rushed back and quickly climbed the stairs to my 3rd floor flat. I was almost out of breath. Ruma opened the door. And guess what I saw!Actor Soumitra Chatterjee sitting in my drawing room! Dwijen Banerjee, an eminent theatre director was also with him. When I asked Ruma why she did not divulge that Soumitra Da was at our home, the actor intervened and said, 'Don't blame her! How could she tell you? I rang the bell. She opened the door and saw Soumitra Chatterjee standing near her doorstop. She was visibly nervous.'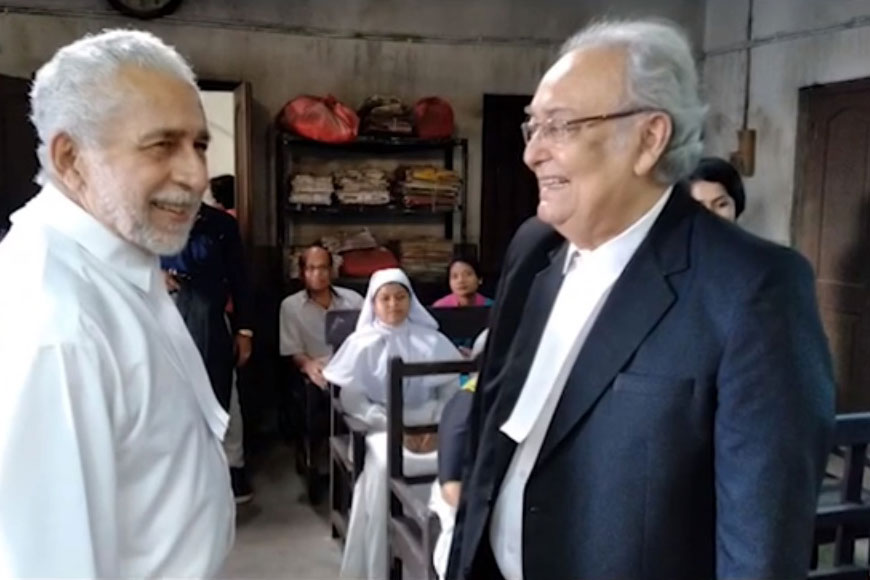 Court proccedings in Debotar Grash
That evening Soumitra Da was at our house for more than three hours and enriched us all. In an engaging conversation, we learnt about his experience of working with Sisir Bhaduri who was his mentor and legendary director Satyajit Ray. Obviously three hours were not enough to extract from him the essence of his learning from these two legends- one from the world of theatre and the other from the world of movies.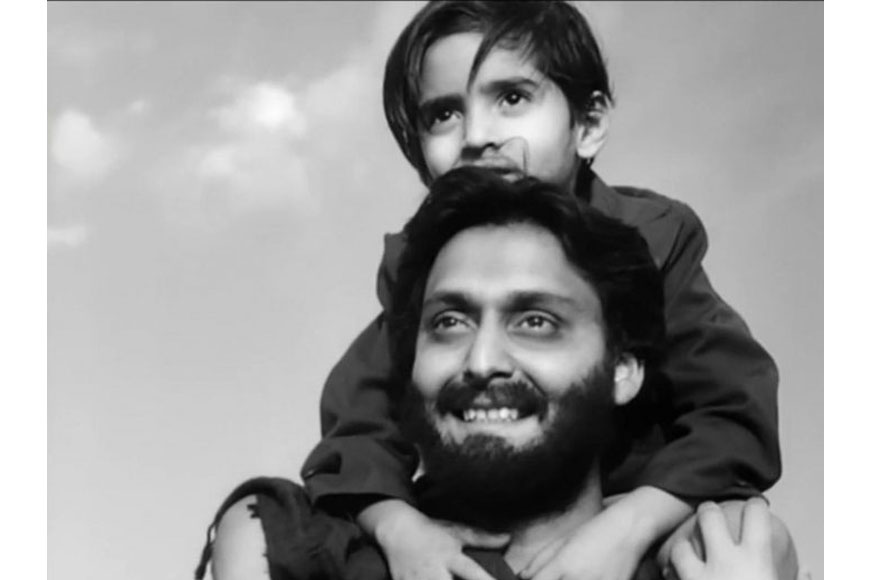 Apur Sansar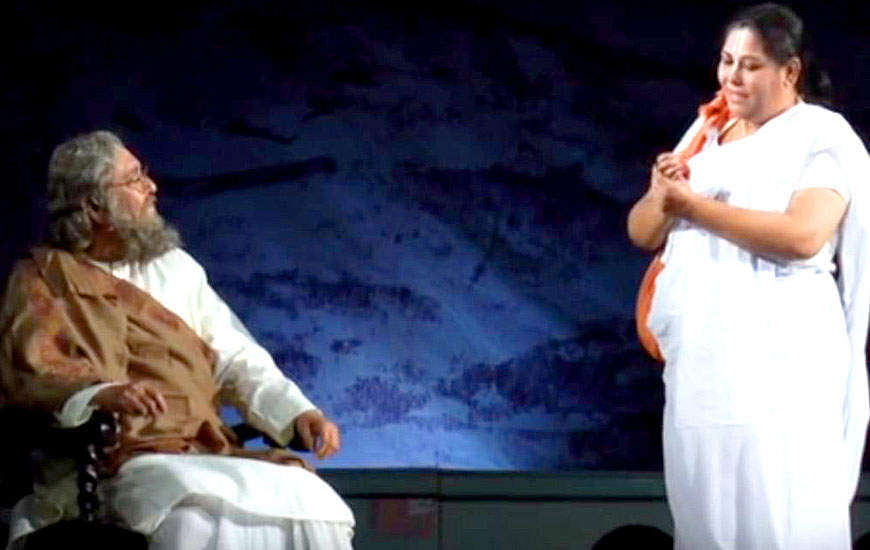 Soumitra Chatterjee on Stage
It is universally acknowledged that Soumitra Chatterjee is a rare versatile living legend and sharing screen space with such an icon is a matter of honour. And I feel proud to say that I have had that honour several times. Months back, director Saibal Mitra cast me in his film 'Debotar Grash.' The film has two legends in the cast- Soumitra Chatterjee and Naseeruddin Shah. I play the role of Soumitra Chatterjee's junior lawyer. We all know his age and we also know that courtroom scenes comprise cross examination, argument, defending, objecting and prosecuting. And on several occasions, there were 10/12-line long dialogues,but Soumitra Da delivered them with ease and poise even at his old age. That's exemplary. Hardly there were any retakes. It is possible only for an actor of Soumitra Da's calibre to perform in such an inspiring manner. At 85, I do not know how many actors in the film fraternity are capable of depicting a character so sensitively, bringing out the true nuances.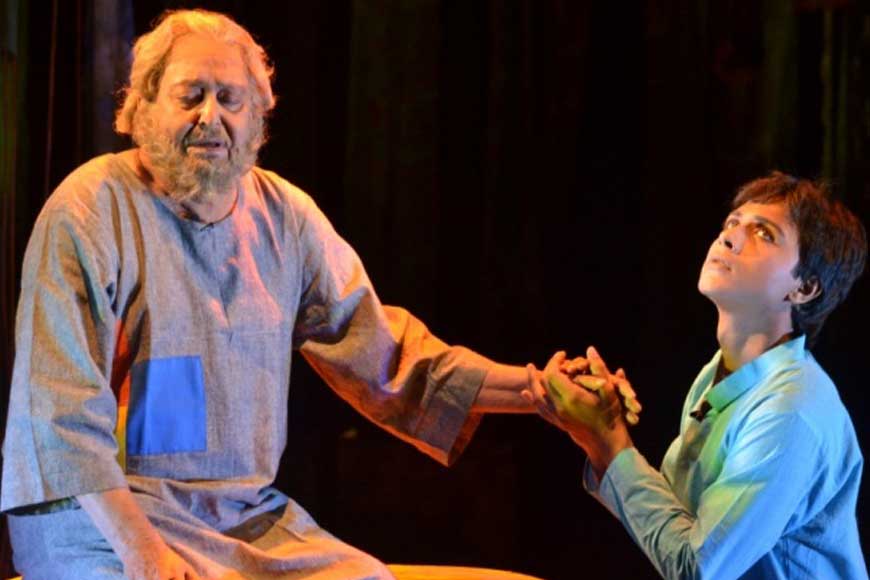 Soumitra Chatterjee in Kaalmrigaya
He is a case study to any inspiring actor. Age fails to affect his indomitable spirit. More he is aging, more he is having an edge over others in internalizing the basic philosophy of life --- the desire to know more, the ability to imbibe new experiences both culturally and holistically.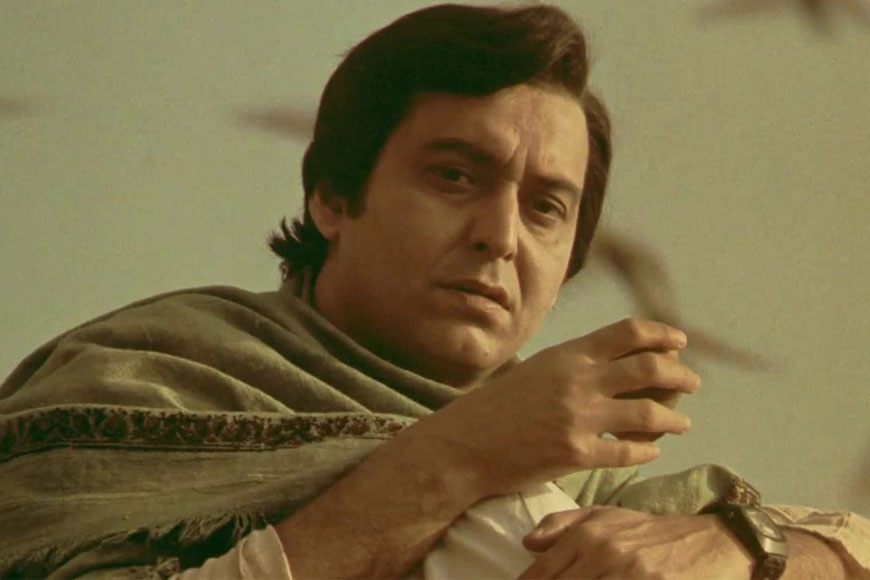 Joy Baba Felunath
Today, the void that has been created on Soumitra Da's passing away, is irreplaceable. He was a man who constantly generated energy from his inner self. Bengal will always be proud of him. Soumitra Chatterjee had recieved several national and international awards. But the greatest award that he could give to the film fraternity was his versatility- from Apu in Apur Sansar to Sushovan in Mayurakshi.