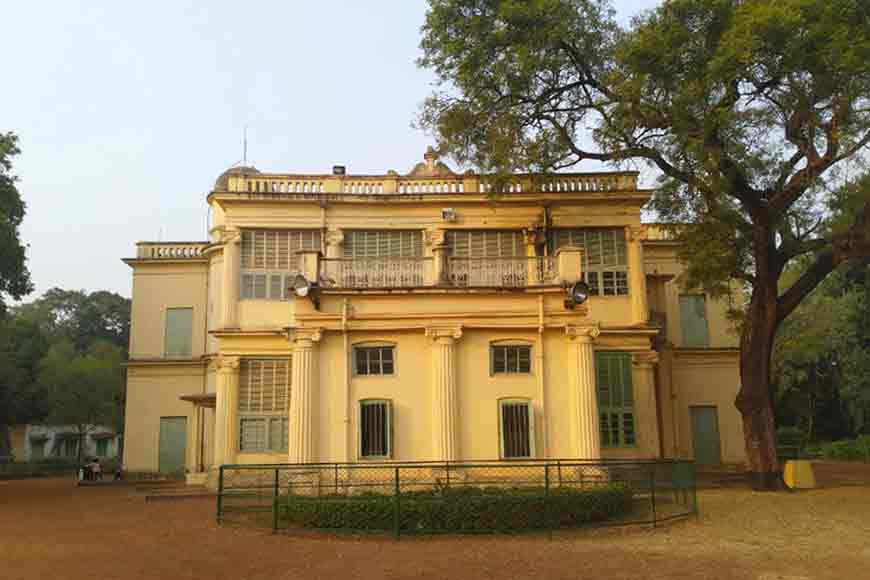 "Apart from worshipping the Formless, no community may worship any idol depicting god, man, or animals; neither may anyone arrange sacrificial fires or rituals in Santiniketan. No insult to any religion or religious deity will be allowed here. The sermons given here will be such that will be appropriate to the worship of the Creator and Father and will help in ethics, benevolence and brotherhood..." Well, these are words that were written not for some secular dialogue in recent times, but by Maharshi Debendranath Tagore more than a century back. As I stood in the serene complex of Santiniketan's Ashram compound, I again felt that strong sense of universal love, that made this place a global village even before the world had started speaking on globalization and universal ties. If Rabindranath Tagore, was responsible in giving Santiniketan, a unique form, his father was the man who established that ethos.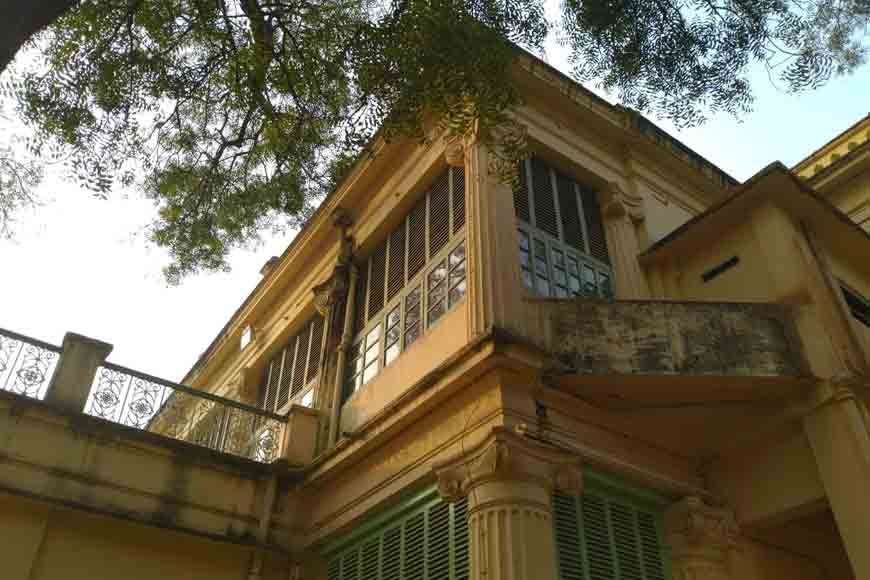 The amalgamation of all religions
In 1863, Maharshi Debendranath Tagore, father of the great bard built the Santiniketan House, as a symbol of amalgamation of all religions. Interestingly, many of us are not aware this particular building gave the area the name Santiniketan. Previously, it was known as Bhuban Danga. Maharshi was a leading figure of the Indian Renaissance and undoubtedly his thoughts too were extremely progressive. Rabindranath came to stay in this house at the age of 12 years and even continued to stay after his marriage, till he moved to a new house.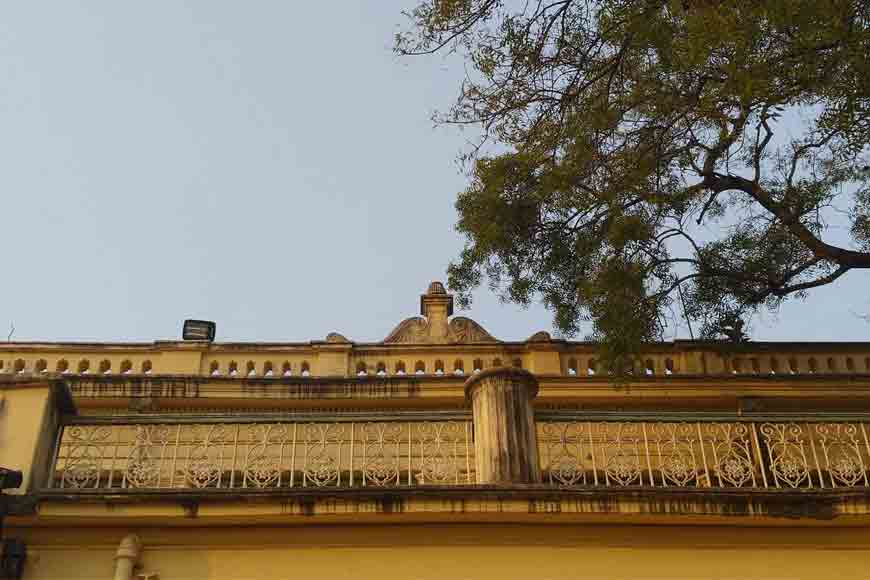 Hindu ritual ghot at the top of the house
The 'Santiniketan Griha' reflects the universal spirit associated with the revival and reinterpretation of religious ideals in Bengal and India. A beautiful garden was laid out on all sides of the Santiniketan Bari. The top-layer of gritty dry soil was removed and filled up with rich soil brought over from outside. Rows of various fruit trees and trees with extended foliage for shade were planted. The avenue of Sal trees, so familiar to earlier ashramites as being Rabindranath's favourite walk way, was also planted at this time. The house has unique architecture, with a mausoleum-like arch in front, reflecting Mughal style. On the top of the house stands a ghot that depicts peace and prosperity as per Hindu rituals. While the whole building looks like a catholic church dome.
The beautiful architecture of the house
This is also the house that witnessed Tagore's penning down of some of the best literary creations of Geetanjali, including songs like Aamar matha notoy kore dao hey tomar (a song that reflects ultimate dedication to the creator) and even Sarat tomar arun alor anjali. Surprisingly, the amlaki bon (forest of amla trees) mentioned in many poems and songs of Tagore, find a place infront of this house. There still stands a huge Amla tree, spreading its branches around the house. As dusk descended on a wintry evening, one could hear someone sing close by: Chitto jetha bhoy shunyo, (where the mind is without fear…) another immortal Tagore creation, that is said to have been written from Santiniketan House.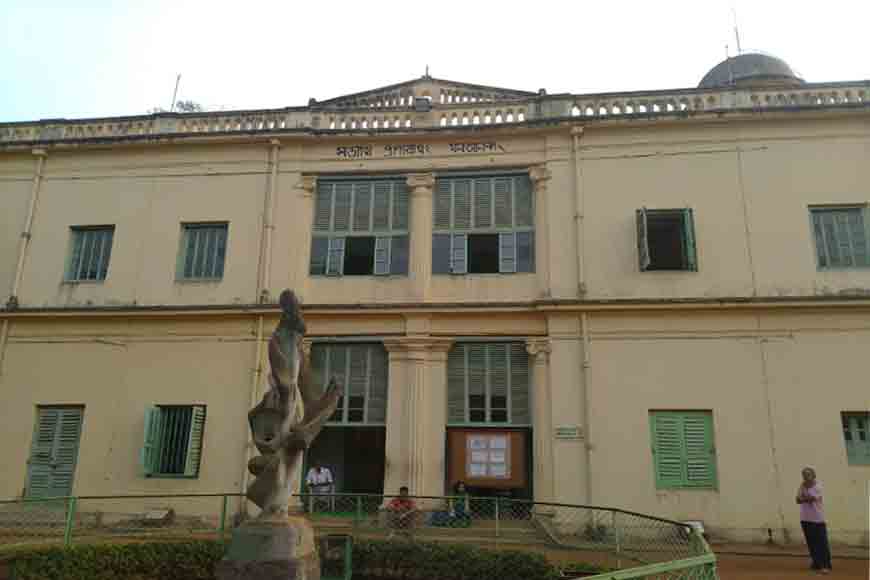 The Catholic Church style architecture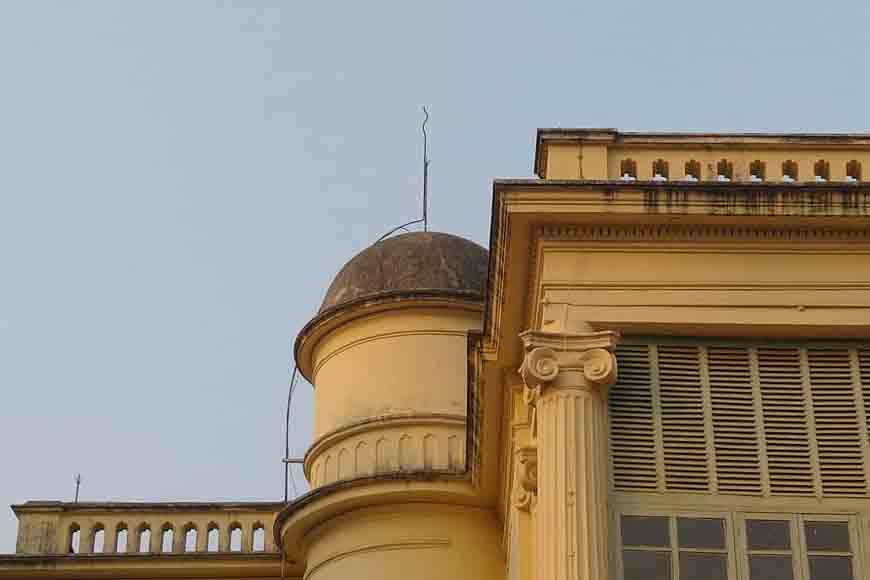 The Mughal style architecture
Photographs by Debanjana Saha