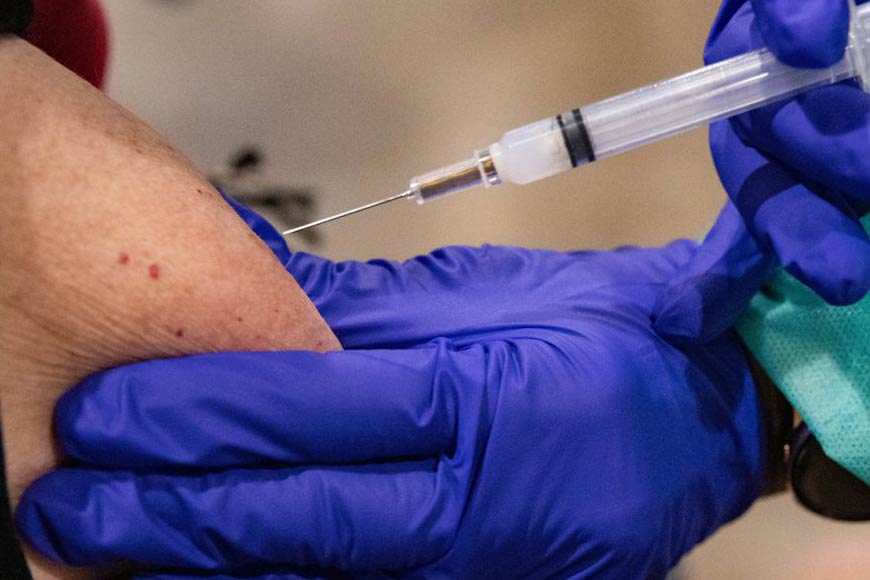 On May 16, the day the Government of West Bengal announced a preliminary 15-day semi-lockdown, the number of new Covid-19 cases as reported by the Health & Family Welfare Department was 19,117. That brought the total number of active cases in the state up until that point to 1,31,805. On May 27, the day Chief Minister Mamata Banerjee announced an extension of the lockdown to June 15, the daily number of new Covid-19 cases had come down to 13,046, with the total number of active cases now standing at 1,17,154. The discharge rate had gone up from around 87 to 90 percent.
Yesterday, when the chief minister announced a partial relaxation in restrictions, the daily number of new cases had come down to 8,811 while the number of active cases stood at 61,780, with the discharge rate now showing a healthy 94.46 percent.
Given the relatively encouraging situation, the government's latest guidelines say that retail shops may now remain open between 12 and 4.00 pm, as against 12 and 3.00 pm earlier. Additionally, restaurants will also be allowed to operate between 5.00 and 8.00 pm following strict Covid protocol, and only after fully vaccinating the staff.

Besides, the chief minister has also said that priests of all major temples will be vaccinated by the state government. And the IT sector will remain open in two shifts, from 7.00 am-12.00 pm and from 12.00-5.00 pm.
Several major city restaurants, however, have chosen not to reopen immediately. As Shiladitya Chaudhuri, co-owner of such restaurant chains as Oudh 1590, Chapter 2 and Chowman put it, "I think this relaxation applies more to coffee shops and snack joints. The timing suits neither lunch or dinner, so we will wait until June 15 to see if there are further relaxations. Right now, we are closed."
Subhajit Roychowdhury, owner of Old Mate's café in Jodhpur Park, says though he will reopen his café following the relaxations, he is not particularly hopeful of business picking up right away. Nonetheless, he will reopen from tomorrow after fully sanitising the café, he says.
Citizens seem divided over whether to resume their social lives. While some, such as Youtuber and corporate executive Subhadip Basu, who is also a Covid survivor, is clear that he will not be stepping out of his home anytime soon, others like housewife Debjani Roy say she and her friends would be happy to resume their addas at their favourite café, provided Covid protocol is maintained.