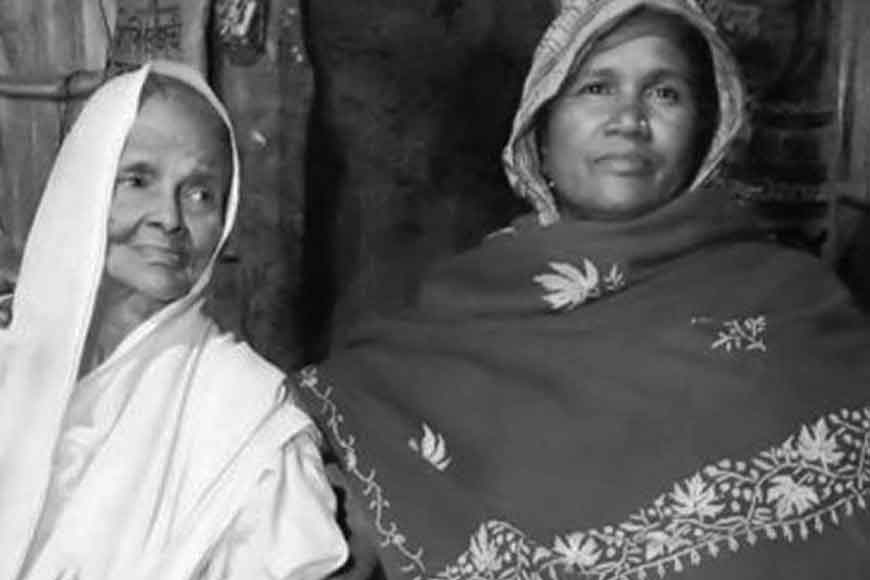 People fight over religion, because they are unable to comprehend the true meaning of religion. True religion is realization of the self and following the words of humanity. Religion must empower people with human values, but the society fails to understand, leading to discrimination, disharmony and destruction. The story of 95-year-old Bela Rani Debi reinstates our faith in the religion of humanity.
Bela Rani Debi is the mother of thirteen children and a resident of Kanthi, Midnapore but she failed to find a place in any of her children's house. She was compelled to live on the streets with her unmarried daughter, when a kind-hearted Muslim woman Shakina Bibi extended a hand of support. After the death of Bela Rani Debi's husband, her children used to fight amongst each other regarding distribution of property and land. Four years ago, they threw her out of the house along with her unmarried daughter, Shobha Rani. Despite complaining to the District Magistrate, nothing worked. Finally, she had to rent a house and Shobha Rani used to work as a domestic help to support them. Then Shobha Rani succumbed to nerve diseases and could no longer work. In an accident, Bela Rani broke her legs. They had no money to even buy food. They could not pay the house rent and were soon asked to leave the house.
The mother and daughter took to the streets until a Muslim family arrived like a messiah. Sakina Bibi works a domestic help and sells saplings. Her husband stays outside for work. Despite belonging to a humble background, she did not think twice before providing a respectable refuge to the old lady and her daughter. Bela Rani failed to get the honour and respect from her children but found a home in Sakina Bibi's shanty in Kathi. She does not miss her family anymore. She has not only found a home with a sense of belonging but also found a daughter in Sakina despite belonging two different religions. May be that's what humanity is all about.