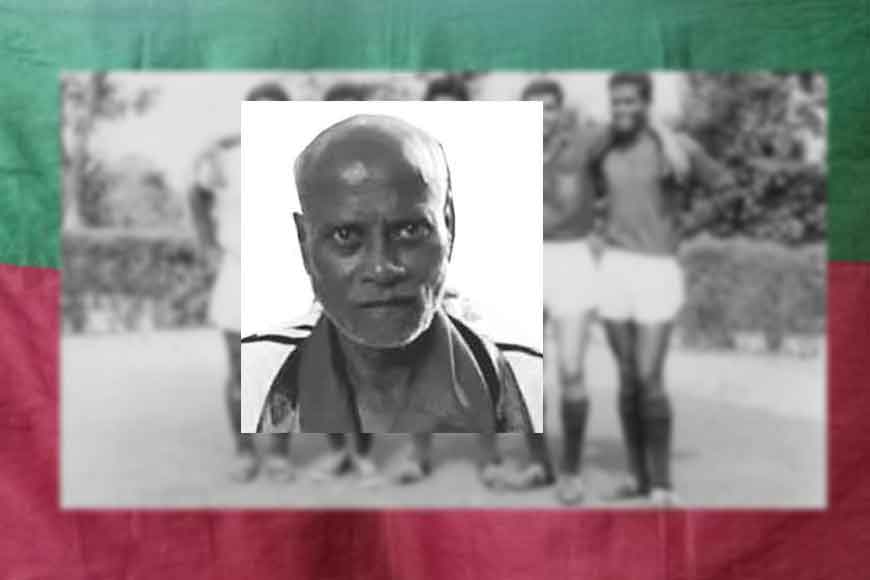 He was often called Asia's Pele. In the '60s and '70s Maidan, his magic on the soccer fields of Maidan was legendary. Yet later in life, an ailing Poongam Kannan, afflicted by uric acid and hardly able to walk, often suffered from need of money for treatment. He passed away yesterday after a stroke. May be with a lot of pain in his heart for the neglect that even his fellow footballers of yesteryears showed to him. However, the Mohun Bagan club had come forward from time to time with monetary help. After all, he had always donned the green and maroon jersey!
Kannan was born in Bengaluru. He had a fascination for football since childhood and in absence of a grass laid field, he and his friends used to pour water from a ditch of an army camp on the dry field to make it wet. Then they played football in the muddy field. His childhood was spent in abject poverty but the charm of football kept him going. In 1968, well-known German coach Detmar Kramar called Kannan Asia's Pele. This was indeed a big moment for the footballer. And then came that golden moment when in the same year he was the only Indian player to get chance in Asian All Star team. In 1975 his team Mohun Bagan won the Darjeeling Gold Cup by six goals. This was a match watched by Big B Amitabh Bachchan and he called Kannan as a magician and not just a footballer.
He left playing in 1982 and then went on to coach for 17 years. But unfortunately this great footballer of Maidan fame hardly got the financial support when he needed the most and Kannan in a few interviews had also made it public as to how many of his contemporary soccer players did not even visit him when he was in need of money and ailing. May be that's how we treat our star players. Unfortunate, to say the least. Yet, Kannan's talent can never be forgotten by a generation of soccer lovers who were regulars at the Maidan.