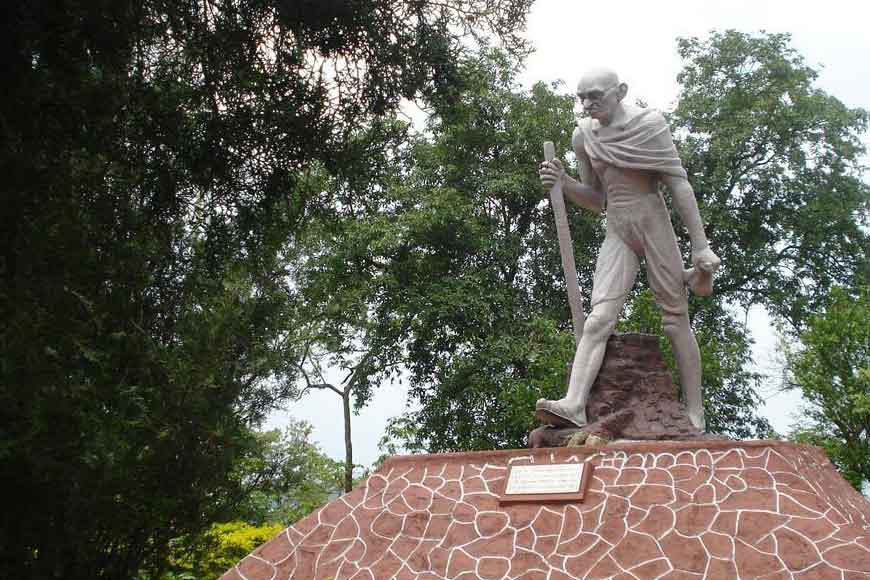 In a shocking move, the present BJP government of Assam wishes to replace the Mahatma Gandhi statue made by Ram Kinkar Baij, one of the finest sculptors from Santiniketan. They think the statue is distorted. The statue was sculpted by Baij, one of the finest sculptors this country has ever produced, and who was a direct disciple of Rabindranath Tagore. It was unveiled way back in 1970 and adorned the Sarania Hills in the heart of Guwahati.
What is surprising is how after so many years, the authorities suddenly realised the statue is distorted! "The statue of Mahatma Gandhi, which was sculpted long back, gives a distorted image of Mahatma Gandhi. Therefore, we decided to sculpt another statue and replace the old one," said BJP MLA from Guwahati (East), Siddhartha Bhattacharyya. Look at the statue. Look at the disproportionate hands and feet. They do not resemble those of the Mahatma in any manner. His face is distorted, as also the pair of glasses. That is why we have decided to dismantle it and place a new statue there.
How a handful of politicians can review a work of art by a celebrated sculptor is a big question.
Hope Ram Kinkar Baij like his mentor Tagore is not being made a victim of the saffron brigade!