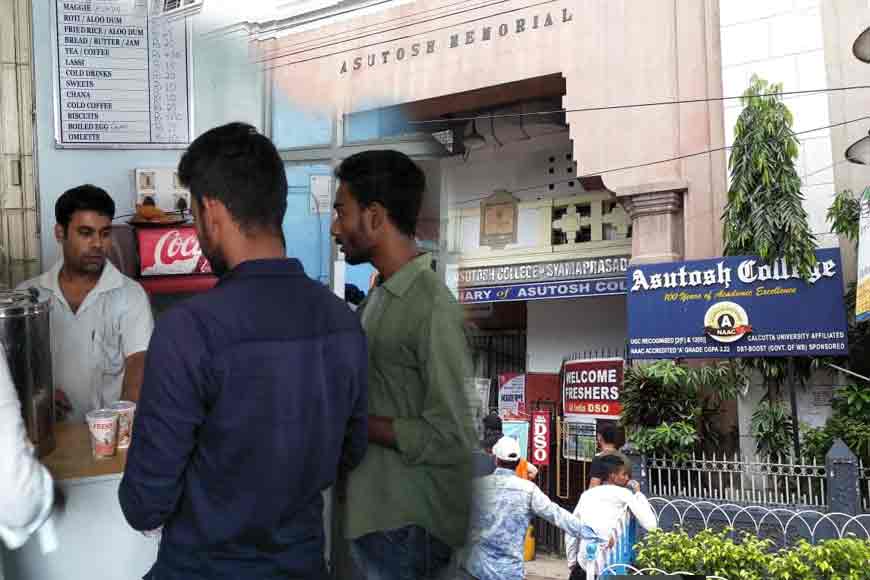 Arnabi Basu is a 2nd-year student of Asutosh College
Have you ever heard Anjan Dutta or Neil Dutta strumming their guitars in the canteen of Asutosh College? Or even Rupam Islam? May be yes, may be not. But that is not the only milestone that makes the Asutosh College canteen unique. True to its rich historical past, the college has had many well-known personalities in its alumni, who often raised a storm over an adda in this vibrant canteen.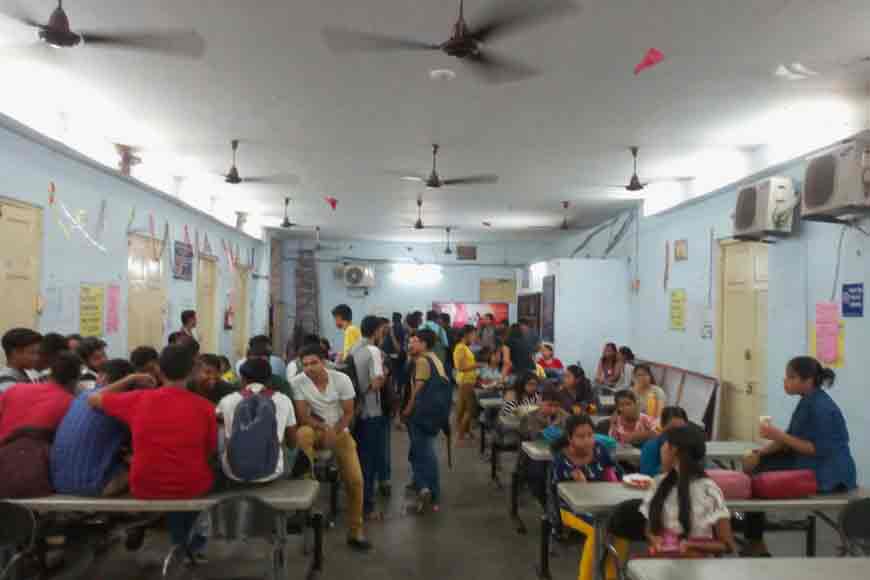 Over the years the canteen also developed a political character with several protest movements organized and brainstormed over a cup of tea here. To me my college canteen is a gift, as it talks of friendships, exchange of ideas, simple adda and much more.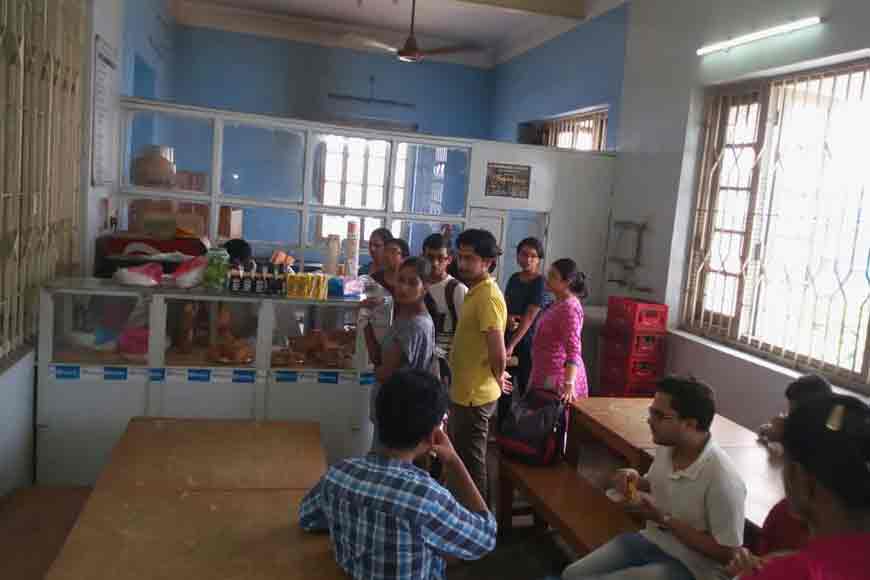 Established in 1916 as the South Suburban College by Sir Ashutosh Mukherjee, it was renamed as Asutosh College in 1924. College is the place from where we start our journeys independently and canteens are the hub of freedom for all of us. Asutosh College canteen is on the top floor of the main building and is built over a large area. As Asutoshians believe in traditional Bengali ethos Baro mase tero parbon, we perform a lot of cultural events in the premises of the college canteen which is also known as Vivek Prangan. The canteen has a place for all kinds of students --- from the studious, to foodies, to would-be political leaders. The canteen also serves delicious and healthy food with a range of choices like sandwich, momo, fried rice, chilli chicken and many more at a cheap rate. But fried rice and chilli chicken served by our very dear Ajoy da is anytime the hot takeaway. And during summer you can round the dish off with healthy juices. This evergreen canteen is undoubtedly the hotspot of Asutosh College.