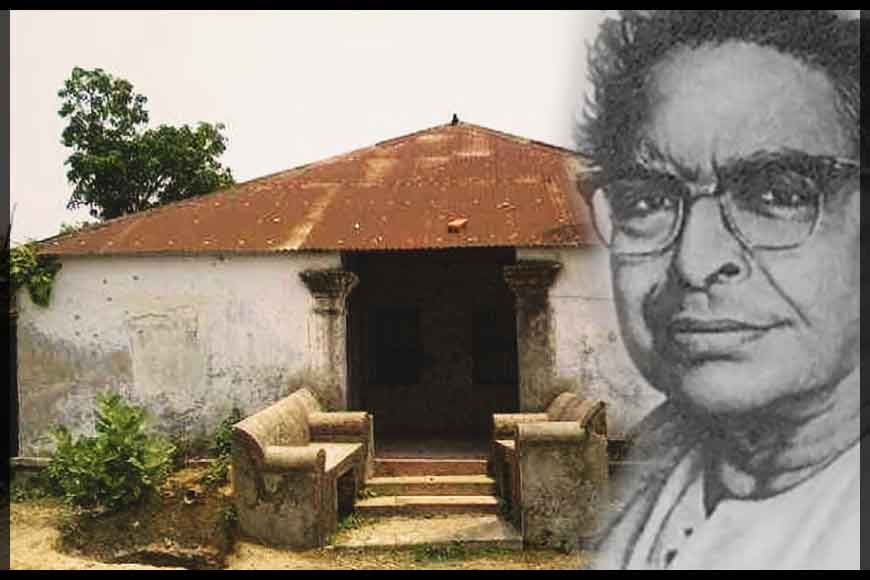 Khoka bolillo: 'Hai re ponkhiraj, tomar din giyachhe. Ekhon katto gari, ki tader goti…ek nimeshei huuushhhh..'
Ponkhiraj hasia bolillo: 'Na go khoka, ami jekhane chhilam sei khanei achhi.'
Khoka bolillo: 'Kothay?'
Ponkhiraj bolillo: 'Keno..tomar mone'….
That's what famous Bengali author Balai Chand Mukhopadhyay wrote, one whose short stories had been one of the best gifts to readers that Bengali literature ever produced. Balai Chand Mukhopadhyay was not just an author, he was also a doctor and has often been compared to well-known short story writers of the world including Somerset Maugham and Chekhov. He wrote under the pen name of Bonophul. Not just short stories, Bonophul's novels, poetry and scripts had also been accepted by readers.
Born in Bihar, he was the son of a Prabashi Bengali and most of his novels and short stories are based in Bihar. Many of his famous works including Hate Bajare, Agnishwar (which is also written on the life of a doctor who worked in the tribal belt, just like he did), Bhubon Shome, Chandmabesi were adapted on silver screen and were commercially successful movies.
Few years back, I went to Katihar Medical College to take an MD examination. And I could steal some time to visit his ancestral place at Manihari. Manihari still remains as a small dehati ganjo on the banks of Ganga, around an hour drive from Katihar. After much trouble and enquiries I could finally locate my favourite author's residence, where he used to practice medicine and treated the poor people by running an almost free pathology clinic.
Unfortunately, the building is in a very bad shape. I felt bad, but isn't that the usual norm in our country, where heritage is neglected and memories of great men are never taken care of. There was absolutely no one who had any idea of who lived in this house and why is it so important. May be soon it will be razed down, until the government comes forward.