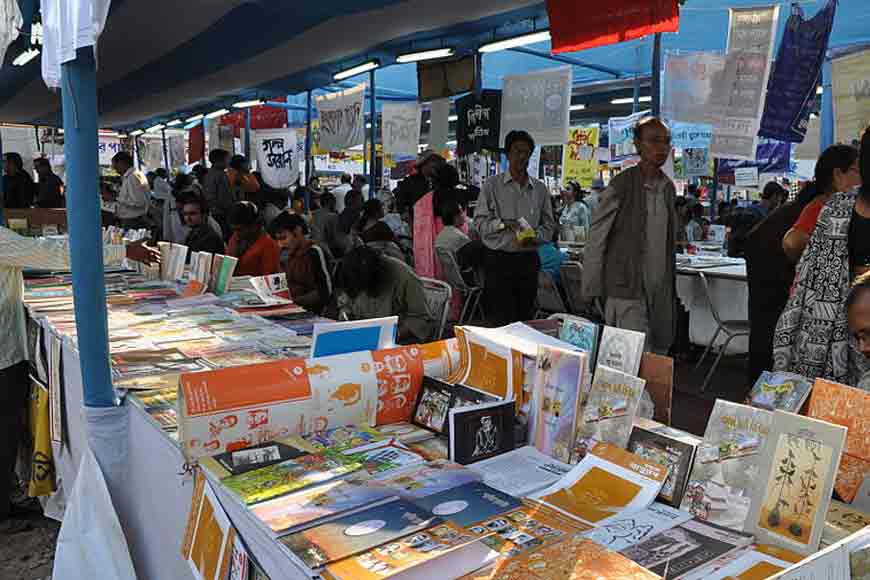 As an author and also an avid book lover and reader, I can only say Kolkata Book Fair lost its sheen long back! Where is that human touch these days, like we had when, well known authors rubbed shoulders with avid readers and youngsters? I can recollect how many of my admirers used to just come up to me with my book and asked me to give an autograph. Not just that, there were stalwarts like Sunil da, Subhash da, who used to mingle with the crowd and discuss openly topics their readers or those who had come to the book fair would often wish to listen.
These days we find seminars and lectures, where writers sit on a makeshift podium, instead of mixing with the crowd and fail to have impromptu discussions. Seminars are all tailor-made, with an eye on a particular book launch, more like a publicity drive. I miss those days a lot and hence do not find the interest any more to visit the Kolkata Book Fair. The fair has now turned into a business venture and no more remains a literary ground where hearts meet, where readers and authors mingle. It is more about selling books by publishers and how many new books they have launched etc. Not just that,regular readers who buy books also get a better discount on their books if they buy them from College Street shops rather than from the book fair. And others who visit the fair are more interested in just being there, not for their love of books.
Frankly, I feel the Book Fair lost its glory from the time when it was shifted from Kolkata Maidan to Park Street and then to Milan Mela grounds and now to Central Park. Previously, the fair grounds were easily accessible, now it's no more that easy to reach. There were environmental concerns too that plagued the grounds. The state government and the Book Sellers' Guild had separate book fairs once upon a time. With the exit of state government, the book sellers' guild is now reigning supreme and the book fair is more a business fair now rather than an intellectual ground of meeting authors.As for the footfall, any fair in Kolkata will draw crowds. The question is,do people these days really visit the book fair for love of books? Or to be just there, and post selfies with books?