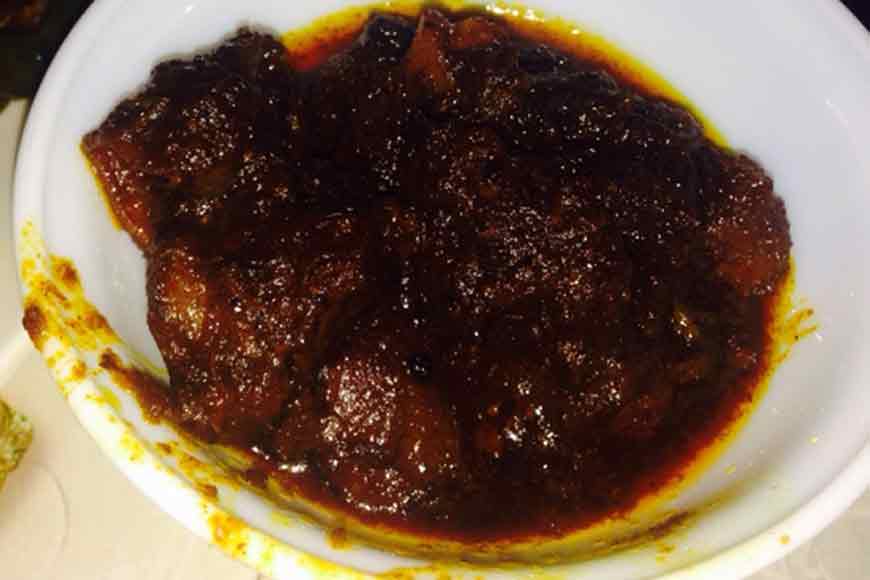 Golbarir Mangsho of Kolkata is always synonymous to that quintessential Bengali Sunday lunch. But with news reports around the dead meat being turned to delicious dishes in restaurants, one is skeptical of non-vegetarian dishes. But if you have the Golbari recipe in hand, you can always buy fresh mutton and enjoy your meal.
This dish is definitely a comfort food. When I'm making such dishes, generosity is definitely the key. You cannot be too concerned about calories when craving Golbari Mutton or else it will impact the taste; we can always follow up such meals with days of cleansing. For those of you who don't know what 'Golbari' is, it is one of the classic eateries in Kolkata renowned especially for its spicy and mouthwatering Mutton delicacy which I'm going to share with you today.
Recipe
1 kg Mutton.
Marinate the mutton overnight using:
2-3 spoons of Onion paste
2 tbsp Garlic Paste
2 tbsp Ginger paste
2 tbsp Curd
1 tsp Turmeric
1 tsp Red chilli powder
2 tbsp Mustard oil.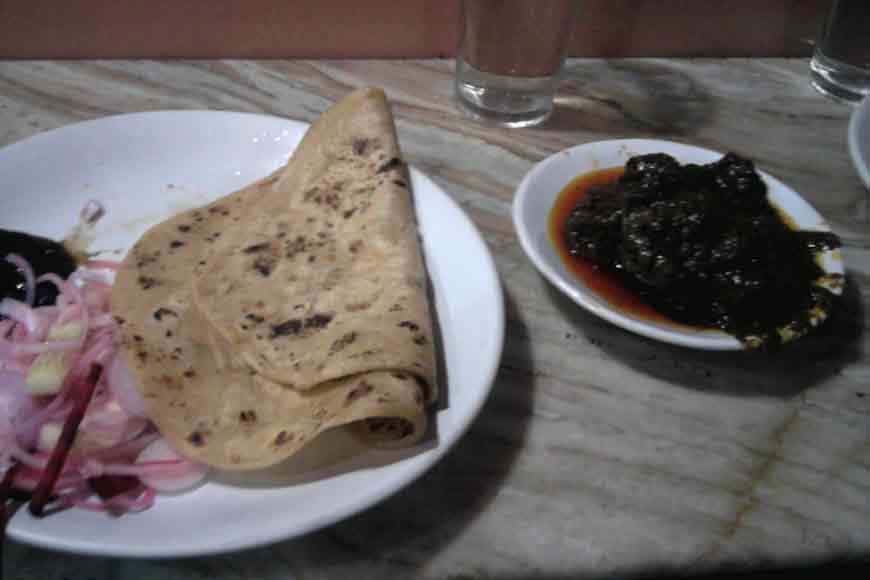 Procedure:
• Add 1 cup of Mustard oil in the cookware (Choose a kadai).Once the oil heats well add one tsp of sugar and caramelize it. This will darken the oil and will help in giving the much desired blackish colour to the dish.
• To the caramelized oil add whole spices (Bay leaves, cinnamon, cardamom and cloves). Once the spices are cooking the aroma will let you know that you can now add one chopped onion into the oil.
• When the onion is golden brown in colour, add 1 tsp garlic paste and 1 tbsp ginger paste and sauté till the uncooked smell of the Ginger and Garlic are gone and the onions are very well cooked.
• Take half of the cooked onion and puree it once it cools down then add it back into the Kadai with the rest of the masala. This gives a thickness and darker colour to the gravy.
• Now add the marinated mutton and cook on high flame for 4-5 mins. Then lower the flame and further add to the dish powdered Garam Masala.
• Upon adding the garam masala, the colour of the dish will also start changing. Give it a good mix and let it cook on low flame for 10 minutes, cover with a lid. You can also add some Red chilli powder for a richer colour at this point in addition to green chilli paste. Add salt to taste and keep cooking on low flame, giving it a good mix every now and then and cover back with a lid.
• The mutton when covered, should release its own oil which will float above the gravy. At this point if you want the dish to get blacker or spicier, heat 2 tbs oil and add it to the dish. Remove this excess oil later when the mutton is served and sits at the bottom of the bowl.
• Mutton is generally harder to cook, so either cook it on low flame over 40-45 mins in the kadai or use a pressure cooker. In case of a pressure cooker it will take 5-6 whistles for the mutton to be soft and supple which is just perfect, but add a cup of water to the cooker.
• Serve this gravy mutton with rice, but if you want the kind of gravy that's really thick and sticks to the mutton as it does in Golbari, all you need to do is give it a good mix in the Kadai which ensures the gravy is thickened and the mutton will be more of an appropriate companion to Luchi.