Ayodhya Verdict Day: The case Siddhartha Shankar Ray fought for Muslim Law Board for free!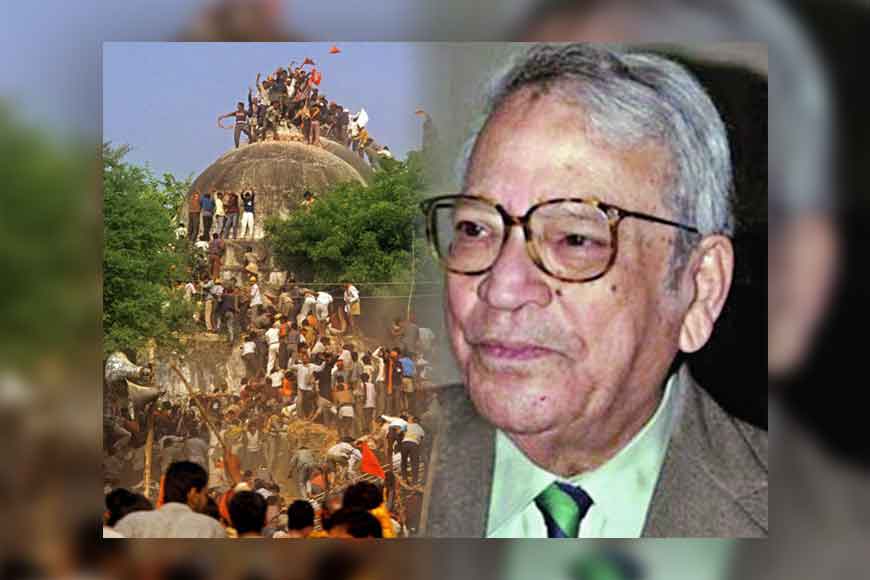 Today a historic verdict of Supreme Court will script a new chapter for India, just like it did on Babri Masjid Demolition Day. But what many of us in Bengal are not aware is our very own 'Manuda', famous legal eagle Siddhartha Shankar Ray had been an intrinsic part of the Ayodhya Case. He fought the case on behalf of the All India Muslim Personal Law Board (AIMPLB) till almost his death in 2010.
The AIMPLB members expressed their gratitude to Siddhartha Ray recently. Incidentally Ray is also the eldest grandson of 'Deshbandhu' Chittaranjan Das (founder of the Swaraj Party during British rule in India) and his involvement in this landmark case had raised a huge hue and cry. He did not even charge the AIMPLB a single rupee for representing them in the land dispute case. Ray died on November 6, 2010, from a cardiac arrest. But he was a guiding force behind the case and he appeared for the Muslim Law Board from 1990 to 2008 and never charged a single rupee.
What is even more surprising is that Ray had asked his clerk to inquire about the Babri Masjid case. The clerk called up senior advocate Shakeel Ahmed Syed. Shakeel briefed the clerk with the latest updates after which Manu da asked the whole Board to meet him. Since then he was associated with the case. When the Babri Masjid was being demolished, Manu da was in Washington and was gravely disturbed by the incident. He was so involved with the case that he even paid for his hotel bills and airfare during his trip to Lucknow for the case.
The co-convenor of Babri Masjid Committee, Qasim Ilyas Rasool had also met Ray several times to discuss the case. He said in an interview to the media, "Allah sent him to us to be our guardian in the case. It's simply unthinkable that a person like Ray appeared for us, that too without charging us any fee. In 2010, we suffered a massive setback when dada (Ray) left us. He was a true gentleman and a man of words."