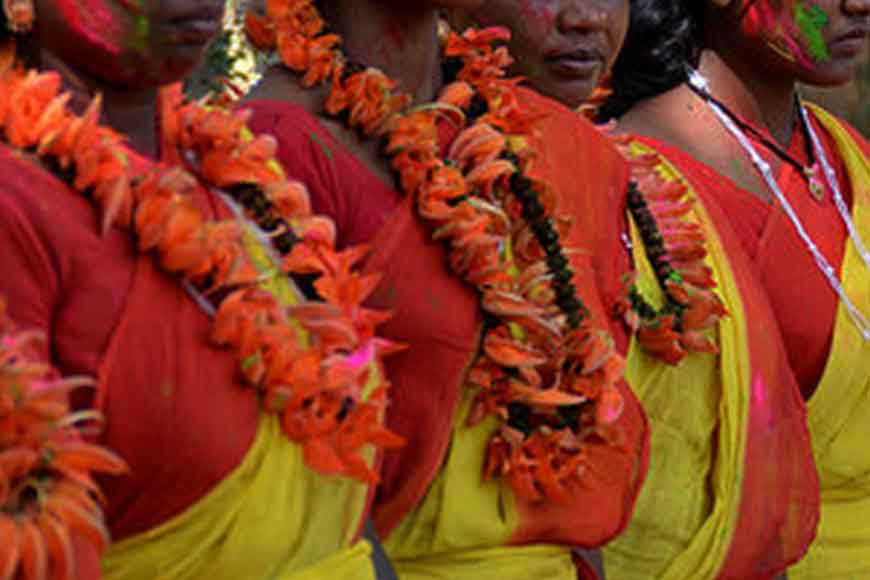 If you have been to Santiniketan in Spring or during Basanta Utsav, you must have watched hordes of urbanites crowding the scene with ornaments of Palash flowers adorning them. Once upon a time Rabindranath Tagore himself had encouraged girls and women ashramites to wear these natural ornaments. Even on Basanta Utsav, the performers and dancers wore them.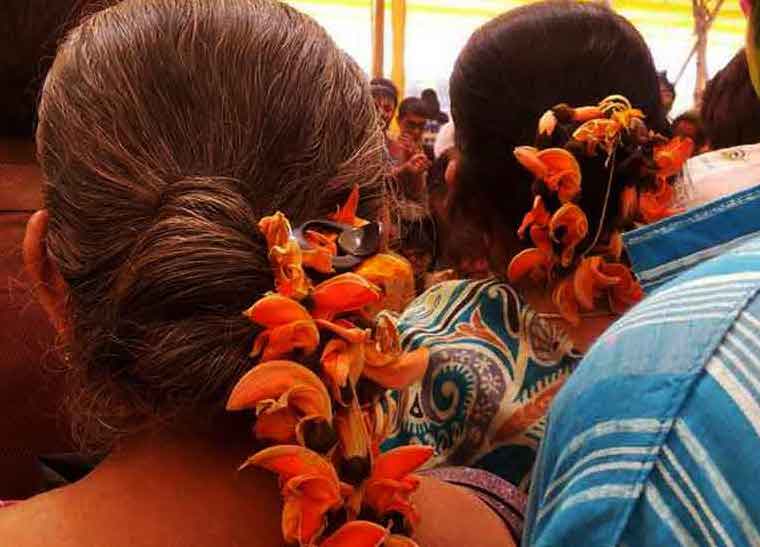 But the trend became so happening and a status symbol among the urbanites who flock to Santiniketan during Spring and Basanta Utsav, that the Palash trees are over-exploited, and even flowers torn off at random to make ornaments. Thus Viswa Bharati has taken a strong step this year by disallowing all makeshift shops selling Palash flowers and Palash ornaments at this time of the year. Environmentalists have lauded this move as it will help curb indiscriminate plucking of Palash flowers from branches and even at times breaking and cutting branches.
However, the University authorities will allow anyone to pick Palash flowers that are strewn on the grass or grounds of the campus and put them on the hair. But these fallen flowers are usually over ripe and cannot be woven into garlands. Every year after Basanta Utsav thanks to the Palash craze, the campuses would look barren as most of the Palash trees would have lost their flowers to the hands of the ornament makers. This time however it will be different and hopefully the Fire of Spring will be visible in all its glory on the Santiniketan campus even after Basanta Utsav.