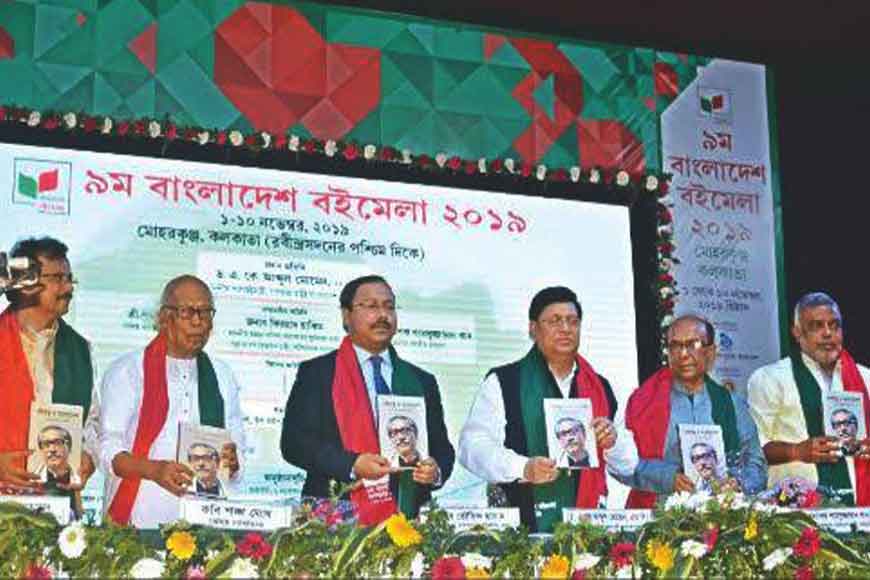 The ninth edition of the Bangladesh Book Fair-2019 began at Mohar Kunja in Kolkata on Friday. Bangladesh Deputy High Commission in Kolkata is organising the 10-day fair (November 1 to 10) with the help of Bangladesh Export Promotion and Bangladesh Gayean and Srijonshil Publishesr Committee, Deputy High Commissioner of Bangladesh, Kolkata, Toufiq Hassan said at press conference on Thursday.
Bangladesh Foreign Minister Dr AK Abdul Momen will inaugurate the fair as the chief guest while Deputy High Commissioner of Bangladesh, Kolkata, will chair the inaugural ceremony, he said. Mayor of Kolkata and Minister of Municipal and Urban Development of the West Bengal government of India Firhad Hakim, Bangladesh High Commissioner to India Sayed Moazzem Ali, eminent poet of West Bengal Shankha Ghosh and former director general of Bangla Academy Professor Prof Shamsuzzaman Khan were present at the opening session of the fair as the guest of honour.
Kolkata Mayor Parishad Debashish Kumar, President of the Bangladesh Book Publishers Association Arif Hossain and Sudhanshu Dey, secretary of the Kolkata Publishers and Book Sellers also attended the ceremony as special guests. A total of 68 book stalls of various leading creative publishing companies of Bangladesh have been set up at the fair compound.
The fair will remain open for all from 2pm to 8pm from Friday to Thursday while it will remain open from 4pm to 10pm on Saturday and Sunday.