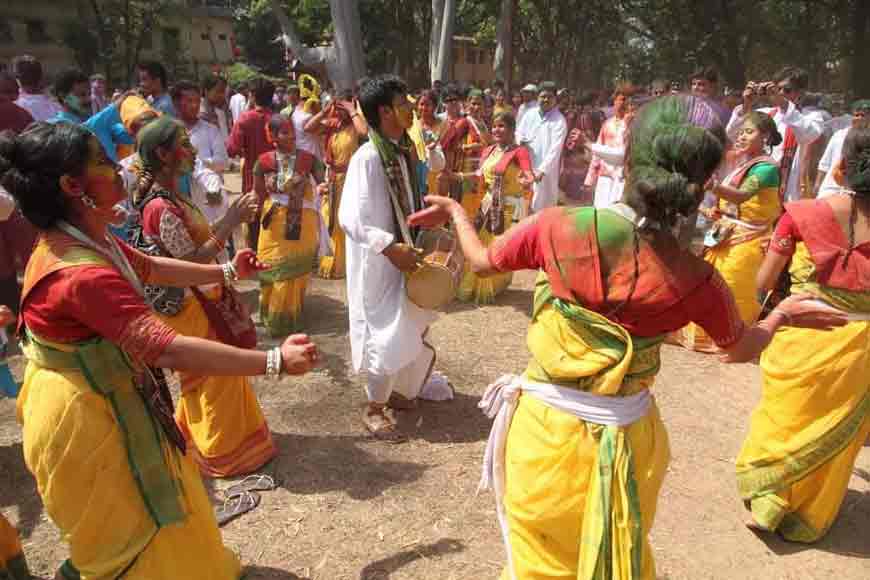 It's that time of Spring in Bengal when hundreds of urbanites will flock to the Land of Tagore, to enjoy the whiff of a different Holi. For this is the land of Santiniketan, where Holi or Dol is celebrated as Basanta Utsav, where nature and human amalgamate into a rare union. Where songs, rhythm, dance and attire create a meeting of souls, transcending the barrier of time and cultures. But many of us are probably not aware that Basanta Utsav was not started by Rabindranath Tagore.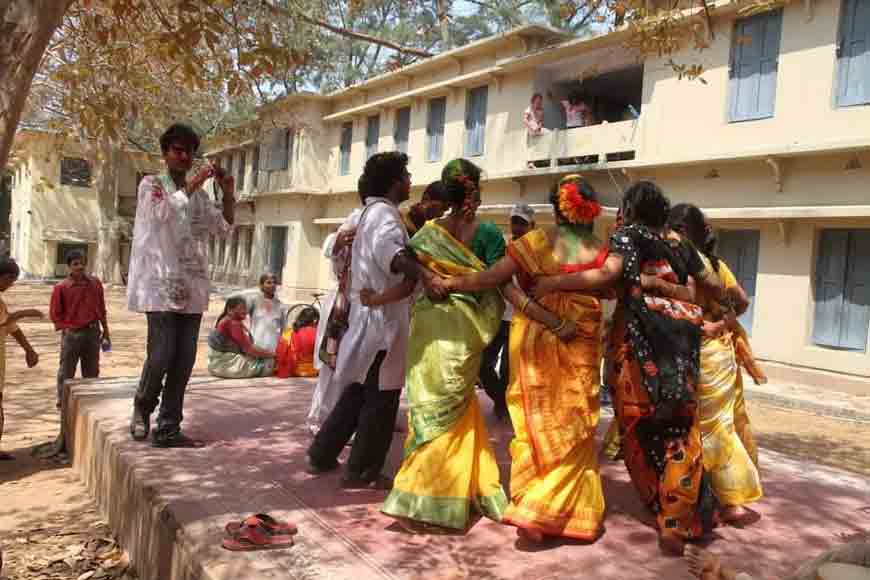 Rather his youngest son, Samindranath, the ever-so-talented prodigy, who left this world at a very young age, had started 'Ritu Utshob' in Santiniketan on 18th January 1907. It is often said if Samindranath, who was dearly called by his father as Shomi, had lived, he would be a second Rabindranath. This was the very Ritu Utshob, where the song 'Eki Labonnye Purno Praney' was sung. The celebrations took place at the Adi Kutir.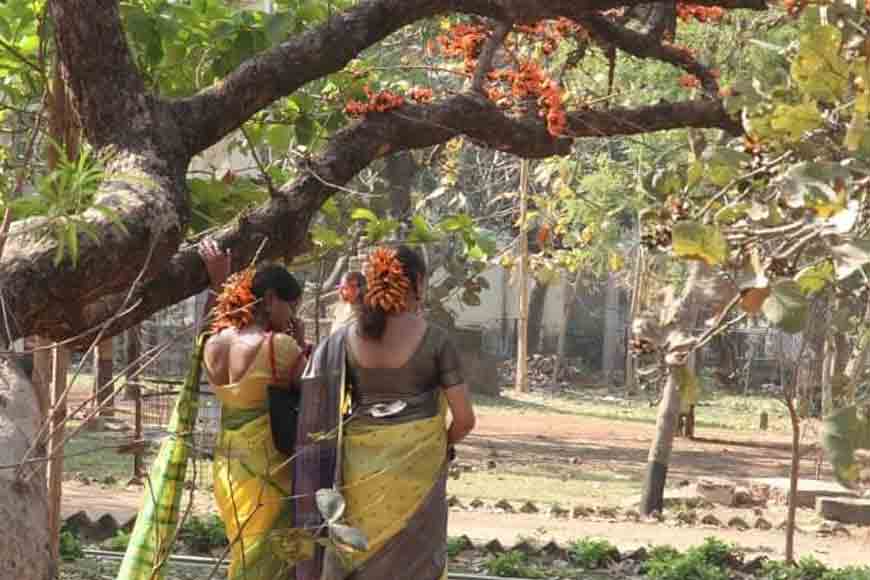 However, when Kaviguru celebrated this festival later, it started off in a very different way where his students of the Ashram participated. The legacy still continues, where students from both Patha Bhavan and Viswa Bharati participate and perform. In Tagore's time, Sataranchi or mats used to be placed in the shadows of Saal bithi (shade of Saal trees, common in Santiniketan) where students used to sit and sing Rabindrasangeet, their collective tunes and notes welcoming Spring with a greater fervor. Some students played instruments like the Esraj while some played the violin. Every Ashramite used to gather at the Saal bithi to witness and participate in this celebration.
Officially, Basanta Utsav first started in Santiniketan in 1920. Even today, this tradition remains unaltered though there have been certain changes in the celebration over the years. Baitalik takes place the night before Dol Purnima. The next baitalik takes place around 5am next morning. Around 7am, the professors and students of Viswa Bharati come down in rows on the premises of the university singing 'Khol daar khol laaglo je dol.' The entire gathering then goes to a particular place where a cultural programme featuring music and dance takes place. The formal announcement of Rong khela or festival of colours is also done from there.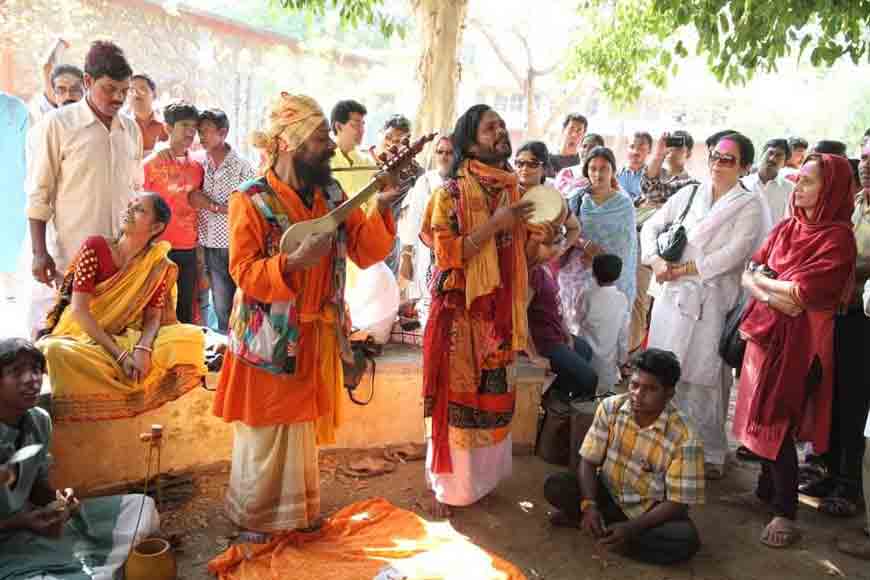 On the night of Dol Poornima, usually a dance drama of Tagore is performed every year. This year, Shyama will be performed. Tourists from all over the world come to Santiniketan to participate in this sublime celebration of colours. Basanta Ustav in Santiniketan is a major tourist attraction both in the country and all over the world.
Photo Credit - Nilanjan Ray
Story Tag:
Basanta Utsav, Shantiniketan