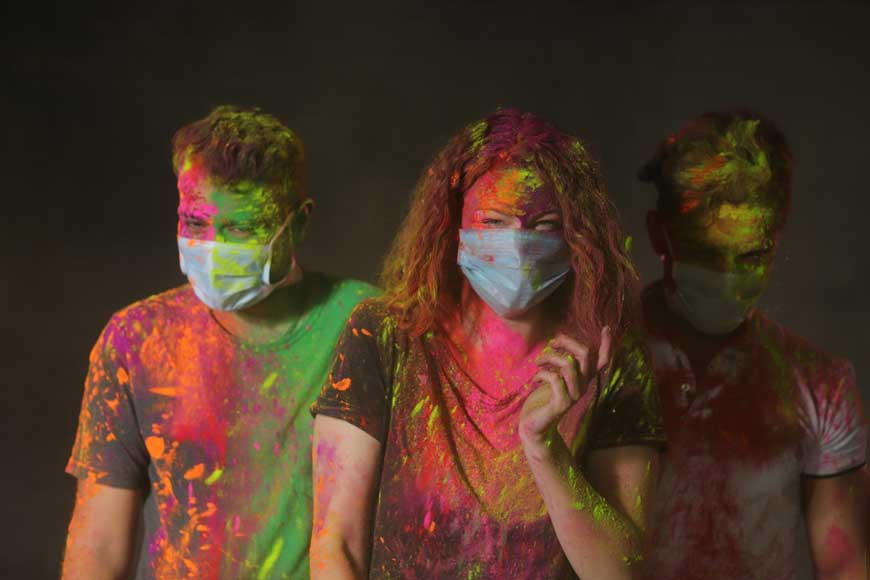 The Spring has arrived on time this year, and so has the cuckoo songs, with twitters of birds as they try to build their new nests. The flame of Palash and Shimul still reign the landscapes of Bengal, yet something is amiss this Basanta Utsav. Holi always had a different charm in Bengal, celebrated with a difference compared to the rest of India. Bengal ushers in the hues of Spring through its very own Basanta Utsav. But thanks to the COVID-19 Pandemic, whose second wave is probably raging through India right now, no more shall one find the crowds of yellow saree clad women and children with floral ornaments dancing to the tunes of Rabindrasangeet during Basanta Utsav celebrations across different districts and Kolkata.
The Land of Tagore has put a stop to the famous Basanta Utsav of Santiniketan, this year keeping in mind the COVID-19 pandemic. Basanta Utsav was started by Rabindranath Tagore's youngest son, Samindranath, the ever-so-talented prodigy, who left this world at a very young age. He started 'Ritu Utshob' on 18th January 1907, where the song 'Eki Labonnye Purno Praney' was sung for the first time and the celebrations took place at the Adi Kutir.

However, Rabindranath Tagore celebrated this festival later at the Ashram with students from both Patha Bhavan and Viswa Bharati participating. It was held at Saal bithi (shade of Saal trees, common in Santiniketan) where students used to sit and sing Rabindrasangeet, their collective tunes and notes welcoming Spring with a fervor. Some students would play instruments like the Esraj while some played the violin. Every Ashramite used to gather at the Saal bithi to witness and participate in this celebration.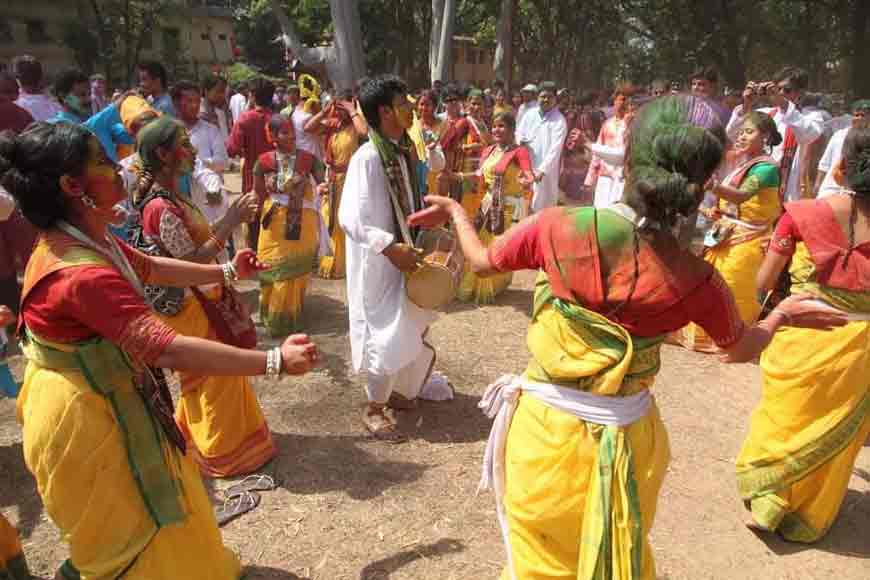 Officially, Basanta Utsav first started in Santiniketan in 1920. Even today, this tradition remains unaltered though there have been certain changes in the celebration over the years. Baitalik takes place the night before Dol Purnima. The next baitalik takes place around 5am next morning. Around 7am, the professors and students of Viswa Bharati come down in rows on the premises of the university singing 'Khol daar khol laaglo je dol.' But this year, no doors will be opened, silence will embrace the danger of a Pandemic looming large. Santiniketan has officially called off their Basanta Utsav this year.
Added to this are the elections in West Bengal starting from March 27. May be Bengal will see a Holi of respective party colours on 2nd May when the results are declared. Till then let nature celebrate Spring in all its fervor as humans are forced to stay indoors in a mellowed down Basanta Utsav.