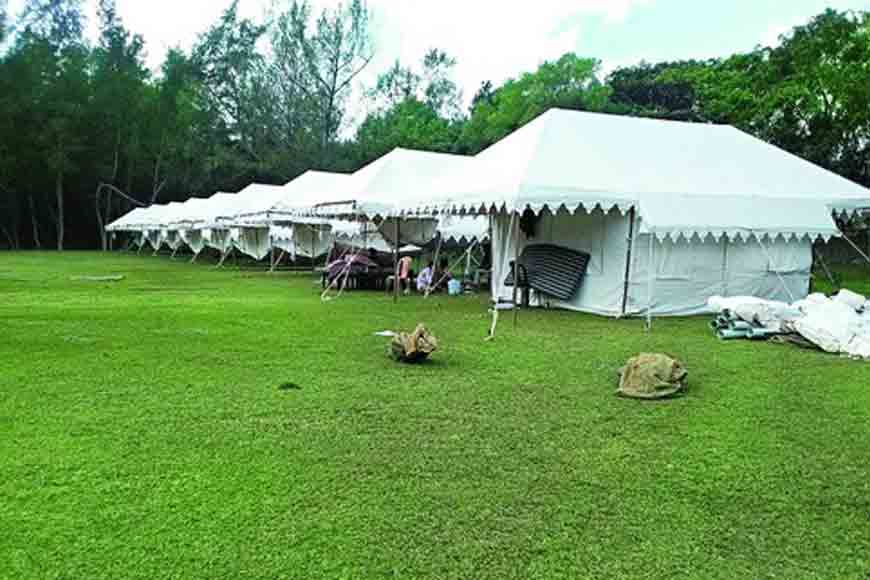 Head to the Beach festival of Bengal this weekend. This week-long festival has started off! Organised jointly by the Purba Midnapore district administration and Digha-Shankarpur Development Authority (DSDA), the carnival has been planned on a very big scale with daring activities like ride on hot air balloons and water sports are on the cards. Adventurous tourists can opt to stay in huge Swiss tents on sea beaches instead of putting up in hotels. Besides, a host of other fun activities including a book fair, a food fest and a handicrafts fair will also be held.
The focal point of the festival will be Latin America. A separate pavilion on the sea beach will be set up to introduce people to the social, cultural and literary world of the people of Bolivia, Guetamala and Argentina. Music and dance of these countries will be showcased to give glimpses of the lifestyle of Latin Americans. But why this emphasis on Latin America?According to officials of East Midnapore district Tourism department, the economic conditions of Bolivia, Guetamala, Argentina and other Latin American countries are similar to ours but whenever they visit India, they head for the beaches of Goa. The Digha carnival is being organised on a mega scale to provide them with a wider choice to explore new destinations in the eastern part of the country.
Carnivals like the beach fest will attract foreign tourists. The district administration will be holding a photography competition for tourists during the beach fest titled, Bengal Beaches.This is aimed at highlighting the exquisitely beautiful virgin beaches of the state.Beach volleyball is a very popular sport in Europe, the US, South America, Australia and New Zealand. Recently, it has been introduced in India and tournaments are regularly held at Kerala and Karnataka. For the first time, beach volleyball competitions will be held at Tajpur. There will be a motorcycle rally to propagate the message of safe drive, save life. Many people visit the beach resorts on motorcycles and they will participate in the rally along with officials and volunteers of Purba Midnapore district administration.
A handicrafts fair will be held as part of the carnival. Here women of self-help groups will display their creations. Sea food and fish items will be the main draw at the food fest. Locals are quite enthusiastic about the fest and hoteliers are looking forward to bumper business opportunities. So, why wait? Head to the beach festival right away.