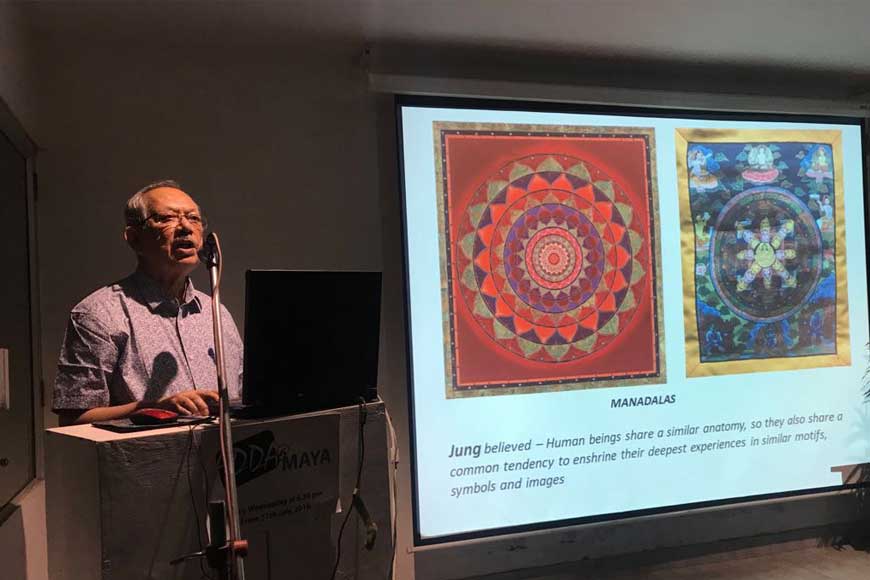 Loneliness is indeed gripping Kolkata. Once upon a time known as the 'city with a heart,' where para addas kept the old and the retired happy and gay, helping them to make friends and get into extended families, the city has changed much in recent years. Like any other fast growing urban space, Kolkata has seen a sudden decline in neighbourhood addas, so much so that neighbours do not even have a clue if someone is murdered in the next apartment. Small families, smaller apartments, stand alone homes and a rising aged population with the younger generation settled abroad, loneliness and depression is fast gripping city life.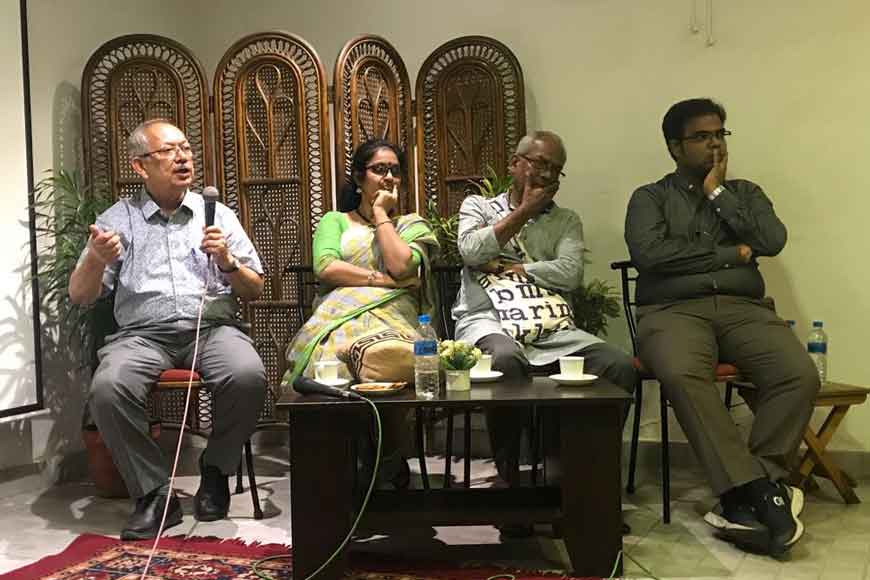 Recent headlines of how 70 or 80-year-old residents committing suicide out of depression is common. But can't such people be saved? Yes, a little intervention can help old and young alike, to overcome loneliness and depression. Maya Art Space has been organising their Wednesday addas on relevant social and cultural issues. Last week a group of psychiatrists, psychologists, art therapists spoke to an audience at Maya Art Space about how to use art, dance, music and movements to get over depression and loneliness.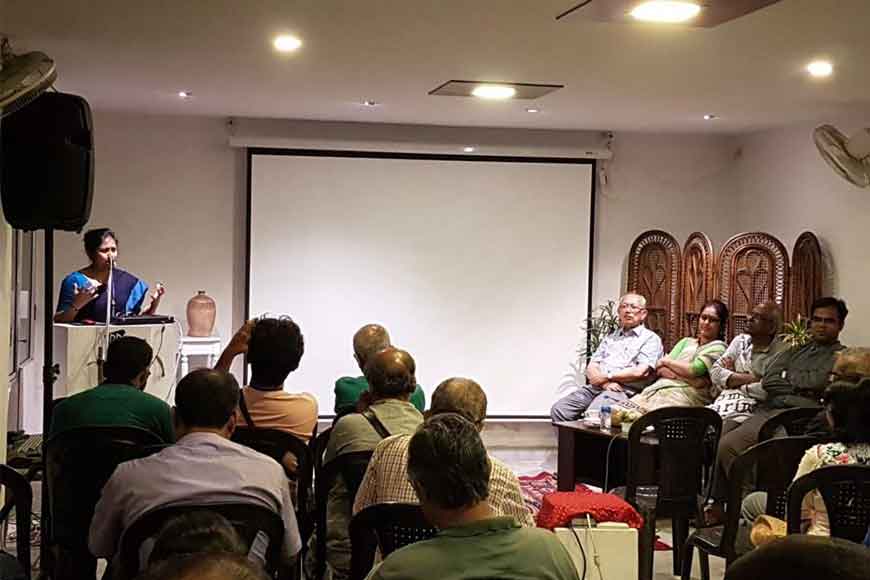 As artist Hareet Basu, who was a part of the adda session said: "Visual art is a creative medium that can turn into a great hobby for anyone. I have come across people who at the age of say 60 years, were not sure if they can hold a paintbrush at that age. But once they did, they worked wonders both on the canvas and in their individual lives." True, visual art has been used for decades in the West as a medium of encouragement for children and older generation alike. But as psychologist Subhra Banerjee pointed out only those who have an inclination for this art form can be encouraged to take it up at any age.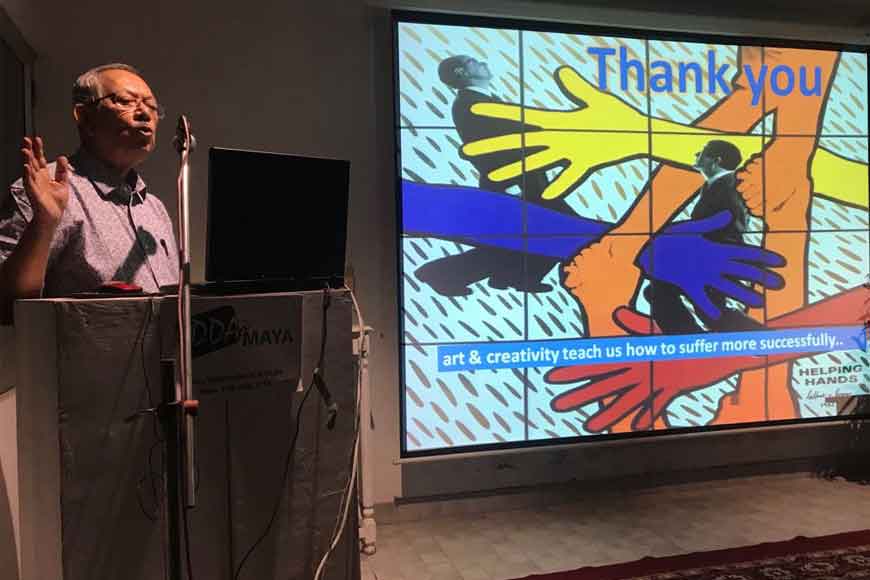 On the contrary, Banerjee proposed the use of any creative form, be it dance, music, movements or visual art to be used for art therapy patients. She has successfully used music specifically Rabindrasangeet since 2005/06, first in Delhi and then in Kolkata to treat her patients. "It helped immensely, both for those who are suffering from depression as well as those feeling lonely. Visual art on the other hand helps in expressing deeper feelings even for introverts. It helps to connect to the inner soul."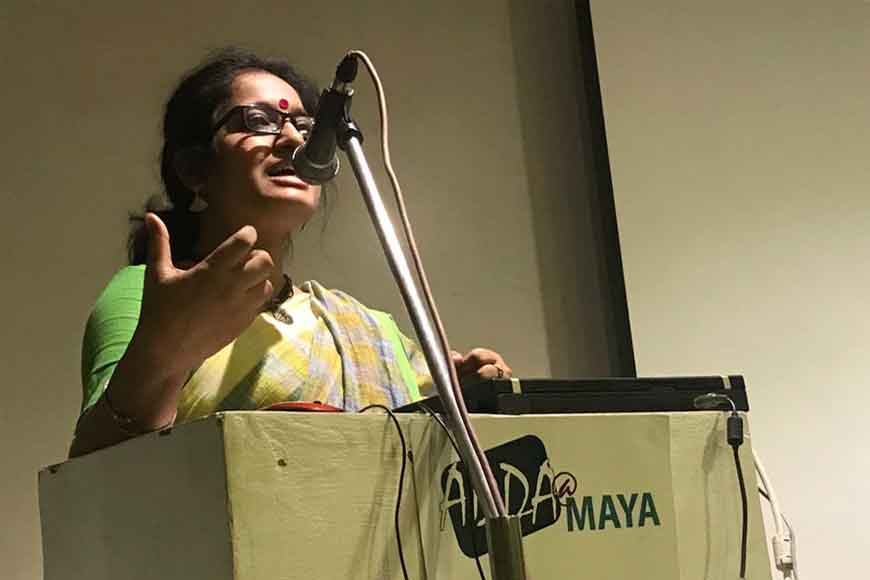 Maya adda sessions truly bridge that connect in a city that is thought to be heading towards being 'heartless.' For all of you who would love to join such an adda, do dro pin at Maya Art Space today for a lively talk with mountaineer Satyarup Siddhanta at 6.30pm.
For those who are interested, be a part of this open-to-all adda sessions at Maya Art Space; Mohona, 329 Shanti Pally, Rajdanga, Kolkata 700107, Phone numbers: 9836069987/ 9051574622