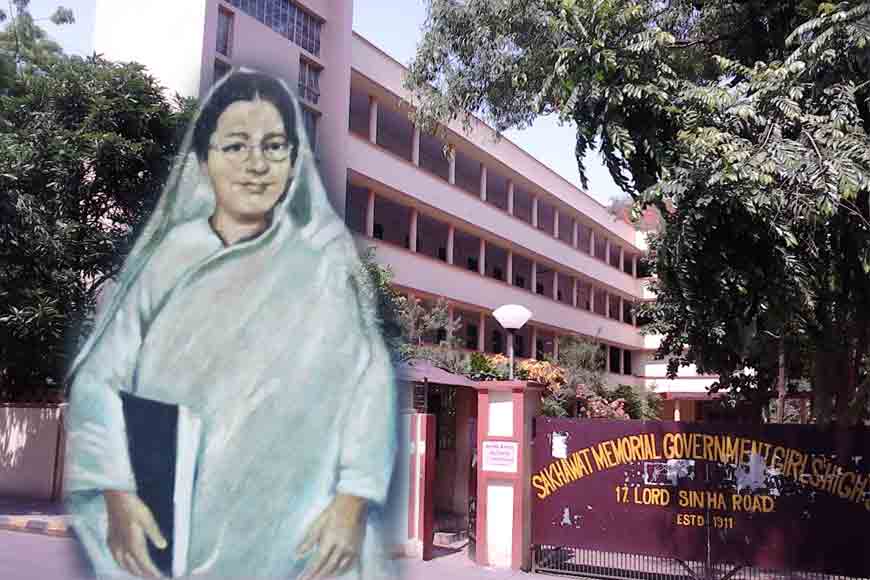 When the media glare often turns these days to the question of triple talaq and how Muslim women need to be uplifted, few of us probably recollect Begum Rokeya Sakhawat Hossain. She was India's first Bengali Muslim feminist, who inspired women to dream, and that too almost a century ago. A writer, educationist, social activist, and advocate of women's rights, Rokeya was far ahead of her times.
Her father was an erudite but orthodox Zamindar, who encouraged Rokeya and her elder sister, Karimunnesa to study Arabic so that they could read the Quran. Her brothers, however, taught them English and Bengali, which opened up a whole new world for them. Karimunnesa was a talented poet but her hopes to establish herself in the literary world were dashed early when she was married off at the age of 15. This affected Rokeya and strengthened her belief that education was one of the prerequisites for the emancipation of Muslim women, a tool they could use to ascertain their views and individual rights.
Rokeya was married at the age of 18 to Bahadur Sakhawat Hussain, deputy magistrate of Bhagalpur. Her Urdu-speaking husband was gentle, liberal-minded and had much interest in female education. He encouraged Rokeya to continue her brothers' work and study Bengali and English. He also inspired her to write, and she adopted Bengali as the language for her literary works because it was the language of the masses.
She launched her literary career in 1902 with a Bengali essay titled Pipasa. In 1905, Motichur (1905), a collection of essays in two volumes was published. Her next work, Sultana's Dream was a radical science-fiction that garnered considerable amount of influence after it was published in 1908. The satirical novella is set in a place called Ladyland in Nisah and investigates the ironies of a technologically advanced, gender-reversed India --- one where men are confined to the 'zenana' — the part of a house for the seclusion of women, or 'mardana' — imagined in the dreams of a woman named Sultana. She wrote novels, poems, short stories, science fiction, satires, treatises, and essays. Her major works include Abarodhbasini, a spirited attack on the extreme forms of purdah that endangered women's lives and thoughts. In 1924, she wrote Padmarag (Essence of the Lotus), another feminist utopian novel.
Her husband passed away in 1909. He had encouraged his wife to set aside money to start a school primarily for Muslim women. Rokeya established a high school in her beloved husband's memory, naming it Sakhawat Memorial Girls' High School. It started in Bhagalpur with only five students. However, a dispute with her husband's family over property forced her to move the school in 1911 to Calcutta. Rokeya is said to have gone from house to house persuading Muslim parents to send their girls to her school. Until her death, she ran the school despite facing hostile criticism and various social obstacles.It still remains one of the city's most popular schools.
Rokeya also founded the Anjuman-e-Khawateen-e-Islam (Islamic Women's Association) in 1916, which is regarded as her greatest contribution to uplift the status of Bengali Muslim women. Her organisation offered financial and educational support to downtrodden Muslim women and spoke on Muslim women's rights. The association held debates and conferences regarding the status of women and education. In 1926, Rokeya presided over the Bengal Women's Education Conference convened in Calcutta, first significant attempt to bring women together in support of women's education rights.