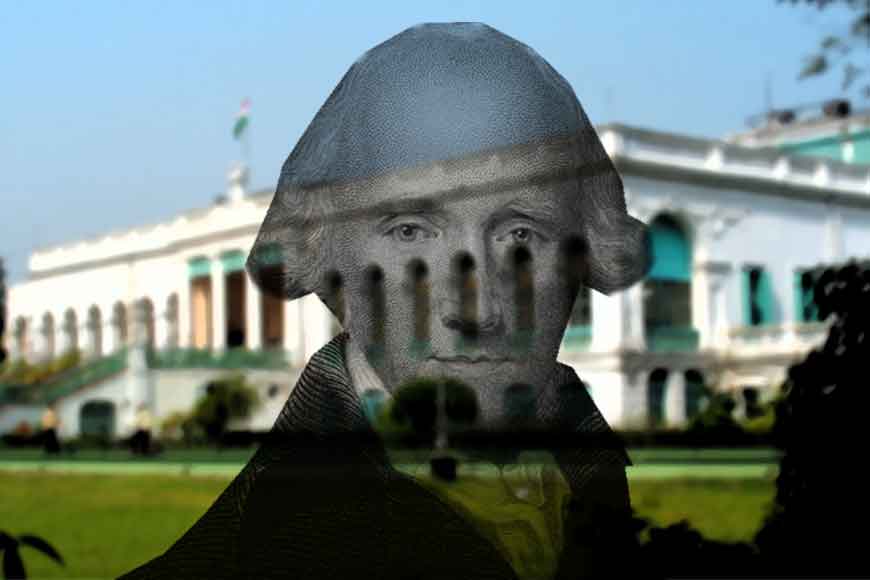 Kollolini Kolkata… the regular cacophony, noise pollution and even well lighted alleys are no more a safe place for ghosts and spirits to inhabit. Yet, this 300-year-old city still holds the breath of the supernatural in nooks and corners.
Take for example the sprawling National Library at the Alipore Belvedere Estate. Belvedere means a summer house or open-sided gallery, typically at rooftop level, commanding a fine view. But what could have been the probable reason behind creating a summerhouse in a city like Kolkata? Many residents have come and gone over the years. Viceroys and governor generals of the East India Company have resided at Alipore Belvedere Estate. This estate developed on a land of 73 bighas. Lord Hastings spent the best time of his life in this mansion along with his beloved wife and children.
It is believed that Mirzafar gifted this house to Hastings as a tribute. Hastings had an inexplicable attachment towards this mansion. He used to live in 'Hastings house' and used to welcome the guests at Belvedere Estate. In 1784, he mentioned to his wife, Mary in a letter that he had sold off this house to Major Tolley. The house was given off on lease in the initial years before the ownership changed officially. In the next few years, the ownership of the house passed from one hand to the other. In 1785, Jackson bought the house. Since 1854, the house became the permanent address of lieutenant governors.
This Italian architecture was built by William Grey and during Governor Richard Temple's rule, the mansion was surrounded by a series of bamboo trees. The wide staircase had shrubs and northern part of the building even had a ballroom. The building was illuminated with electric lights during the time of Alexander Mackenzie. The north-east super room came up during Bailey's time. With the passage of time, the mansion went through many changes.
With so many laying hands on this grand property, the spirits of many of them are still thought to haunt the mansion. The most flamboyant spirit is that of Lord Hastings who was cursed during the assassination of Raja Nandakumar. Many believe that the spirit of Hastings still roam about within this house. His wife also makes her presence felt if you mess around with the books lying in the library. There are innumerable rumours about this historical mansion which can give you goosebumps. Kolkata has gone through a huge transformation, but the ghosts haven't all lost to the technological revolution. Rather they are still alive at places like Belvedere Mansion.