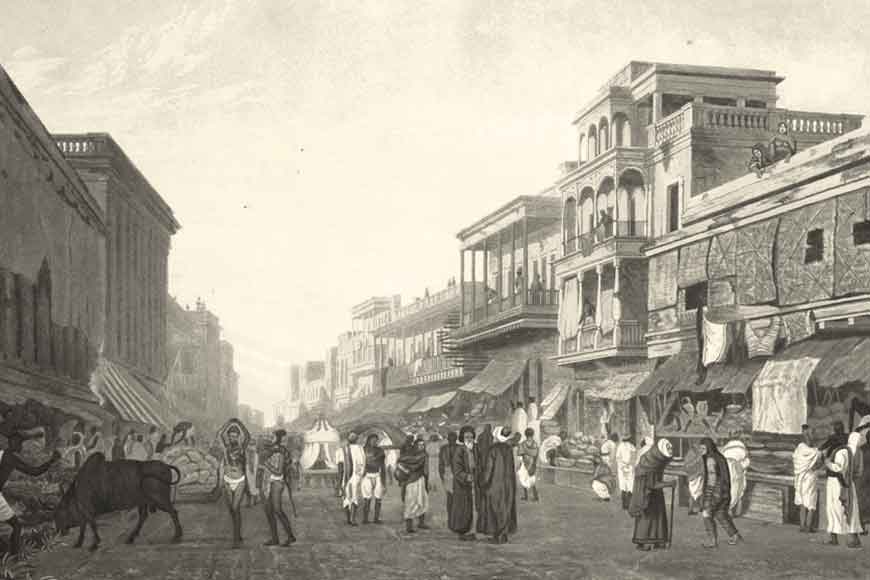 'Benepukurer bene'…. That's what is mentioned even in the Mangal kavya. It is here that the 'bene' or the business community of Bengal flourished during Job Charnock's days. Charnock had created a group of traders and local merchants catering to the port activities of Kolkata. The trade route flourished from the dockyards of Khidderpore via Adiganga and even extended to river Bidhyadhori connecting Gobindapur.
Gradually, the forest lands beside the Circular Road trench was cleared and a locality was formed for this trading class or benes. And this part of the developing city came to be known as Beniapukur. In 1927, Gorachand Mitra arrived in Kolkata to propagate his religious ideologies influencing locals. In his honour, Gorachand Fair was held and it continued till Second World War. Bauls and fakirs used to come to this fair and Sunderban's Bonobibi used to be worshipped. This proves that there were dense forests in this part of the city. Even after settlements developed here, the subaltern community resided. There were two major rivers flowing here, thereby it is obvious that the fisherman community also lived here. People living here had an exclusive culture of their own. Folk songs were immensely popular here and people living here often made instruments like dugdugi and dhol.
There were many ponds in this area. That is why the word 'pukur' was added to the name. During mid-19th century, Beniapukur became quite a renowned area. Michael Madhusudan Dutta also lived in a house in this region with his wife Emilia Henrietta, his daughter Sharmishtha and his son. His daughter died in that very house. Henrietta also breathed her last in this very house.
Be it Benepukur or Beniapukur, the region has a close association with freedom struggle of India. The secret den of Anushilan Samiti was here. In 1920, members of Anushilan Samiti who were released from prisons stayed in a house at 47 Benepukur Road. During India's freedom struggle, a magazine called 'Atmashakti' used to be published from here and Atmashakti Maath at Linton Street was named after this magazine. Prior to India's independence, every year Republic Day used to be celebrated in this Atmashakti math. There are many such vignettes of the pasts waiting to be unearthed in Beniapukur region which takes us back in time.