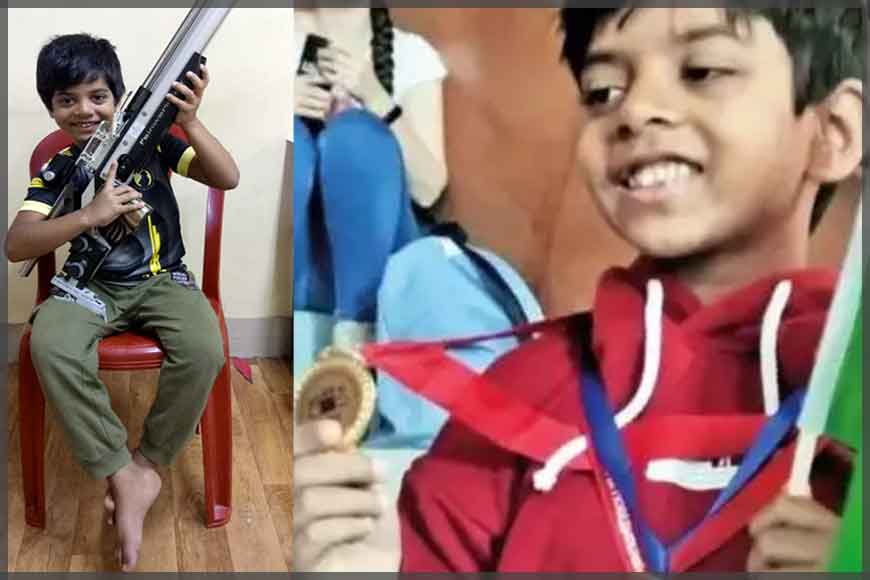 Aronyatesh Ganguly is all of 8 years old and was diagnosed with leukaemia in April 2016. He underwent treatment at Tata Memorial Hospital and was declared cancer free in December 2018. And last week at the World Children's Winners Game at Moscow he bagged the prestigious Table Tennis gold medal completing all six disciplines of the game!
This boy is not just a cancer survivor, rather he is a winner in all sense. Participants in this competition have to compete in all six events, including chess, track, football, table tennis, swimming and rifle shooting. Ganguly was one of the 10 children from India and the only one from Bengal to have participated in this event.
Calm and concentrated and forgetting the pain he had to go through due to repeated chemotherapy sessions and medications Aronyatesh has achieved the unachievable. More miles to go boy! GB salutes your gifted talents and your courage!