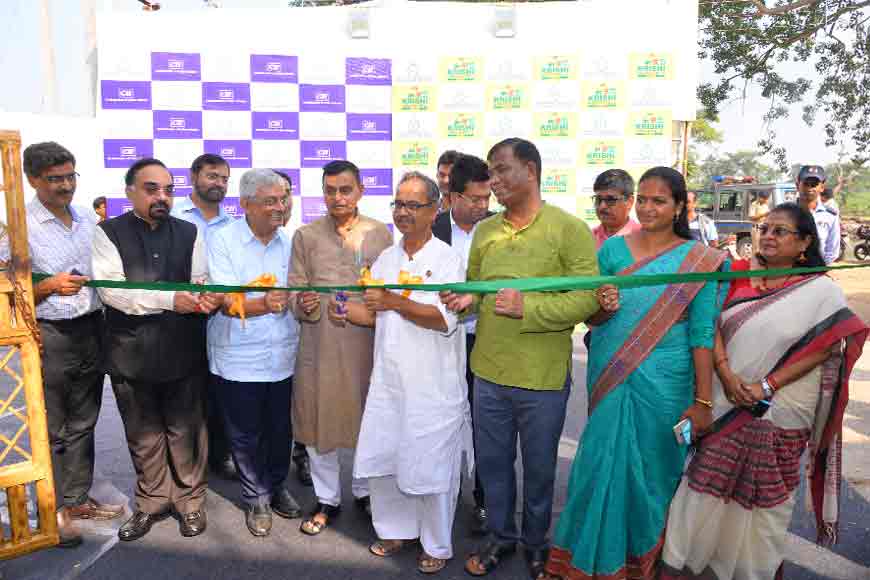 Increase in farmers' income and improving their standard of living should be the focus of any state government, considering India being primarily an agro-based economy. Industry and agriculture are not mutually exclusive and the state government through various schemes over past few years have tried to rope in these two pillars and help farmers earn more. At a recent CII meet and inauguration of 4th Krishi Unnayan Mela, Dr Asish Banerjee, Hon'ble Minister-in-charge, Department of Agriculture, Government of West Bengal said: "West Bengal is increasingly seeing the benefits of the Chief Minister's vision of giving the farmers of the state a higher income and an improved standard of living." As per data, farmers' income has increased almost three times without increase in production costs. This is due to increased mechanization of agriculture and research and development in various fields.
Swapan Debnath, Hon'ble Minister of State, Animal Resources and MSME, reiterated that fair pricing of crops has been ensured, farm equipment made available to farmers and crop insurance during natural disasters. "To increase the farmers' standard of living, animal husbandry is closely working within the agricultural space to make families self-sufficient in poultry and pisciculture." Meanwhile, Dr Pradip Mazumdar, Advisor to CM on Agriculture & Allied Sectors lauded the receptiveness and adaptability of Bengal's farmers to changes in cropping mix, newer variety crops and customizing their produce. He said: "The industry has helped agriculture always and they are not mutually exclusive."
The district of Burdwan is a test case. Known as the 'Rice bowl of Bengal,' this state has maintained over decades a standard realising agriculture is not just vital for the economy of the state but also for the country as a whole. The Krishi Unnayan Mela also showcased opportunities in agriculture in West Bengal and focussed on creating market links between agri and allied products. The CII has facilitated knowledge transfer through the Farmer Training Programme or Krishak Pathshala, where farmers can learn best and modern practices on latest technology and their benefits. Such awareness forums help farmers to move ahead and earn more.