Bengal produced many brave soldiers. How Lt Kanad Bhattacharya was martyred at Kargil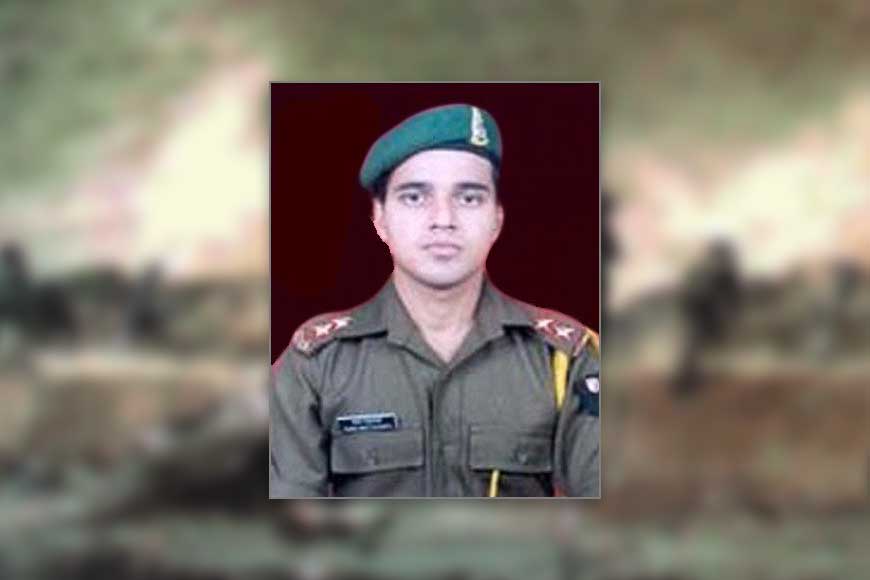 Kanad Bhattacharya always had a dream to join the armed forces. Little did his parents know their son who stood at 6 ft tall, would be a successful army officer who would be a martyr at Kargil war. Income tax officer Kamalakanta Bhattacharya and his wife Purnima were a typical middle-class family of Tala near Shyambazar. They had three children, two daughters, Purba and Joba and a son, Kanad. Kanad studied at St. James School and graduated from SA Jaipuria College in Kolkata. Lt Kanad was a keen sportsman during his student days and was a very good and promising cricketer. He was also keen to master martial arts and was a karate black belt holder.
Kanad always wanted to join the armed forces and followed his dream after his college education. As his first assignment after commissioning, Lt Kanad got posted to the unit which was deployed in Jammu & Kashmir and was part of the Kargil war. The year was 1999. As summer approached, reports of large-scale infiltration of Pakistani soldiers and Kashmiri militants into positions on the Indian side of the Line of Control (LOC) trickled in. Consequently, on May 21, Lt Kanad Bhattacharya of Unit 8, Sikh Regiment, was assigned to establish a foothold on north eastern ridge near Tiger Hill. The route was covered with snow and inaccessible.
Lt Kanad Bhattacharya divided the patrol into two groups and started engaging the intruders from different positions thereby displaying outstanding professional competence. The heavy exchange of fire continued between his patrol and the intruders and many of his team including Lt Kanad received multiple gunshot wounds. He later succumbed to his injuries and his body was recovered from the area of action on July 15, 1999 buried in snow, after the Indian forces had captured the Tiger Hill. Lt Kanad was a gallant soldier and a fine officer who laid down his life in the service of the nation at the young age of 22 years.
He was awarded 'Sena Medal' (Posthumous) for his courage, unyielding fighting spirit and supreme sacrifice. Two decades have passed. So much has changed but we hardly talk of this son of Bengal and his sacrifice for his country. There is a general perception that Bengali men hardly join the Army like their counterparts of North India. But here is a man who many of us probably did not even know of as Kanad Bhattacharya's fearless fight hardly came before the media.