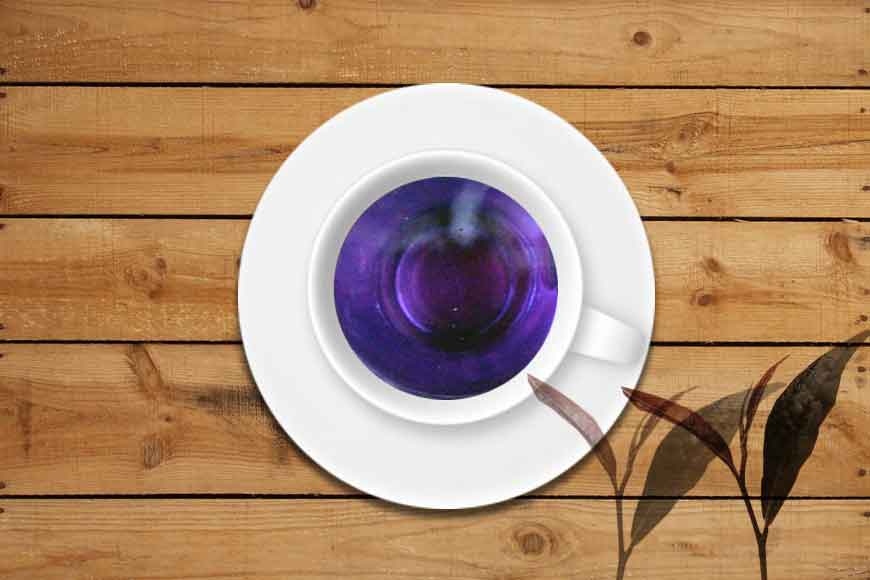 The day doesn't seem to start without that warm cuppa of tea every morning for any Bengali. Having the tea gardens of Dooars and Darjeeling so close by, no wonder tea is a must-have beverage of Bengal. But the usual tea varieties are undergoing a sea change and many new varieties hitherto unknown to India, are being introduced in the tea gardens of Bengal – from white tea, gold tea, green tea and now purple tea! Yes, you have heard it right, tea leaves that will raise a brew purple in colour. In another two months, the purple tea will step into your homes.
Be it the taste, aroma or health benefits, purple tea is way ahead of other tea varieties. Alipurduar's Majherdabri Tea Estate have planted cloned seedlings of purple tea on three hectares of land. The commercial production of Purple Tea first started in Kenya, Africa. This is a profitable business, and the tea planters of Dooars took up this cultivation.
Purple tea might be purple in colour but in Dooars, it is known as Golapi cha or pink tea. Last year, purple tea was first cultivated in Halmari Tea Gardens in Assam. The liquor, taste and organic benefits of the purple tea is simply unparalleled and unmatched. Pigment anthocyanin gives purple colour to the leaves. Anthocyanin has many medicinal properties, which keeps cardiovascular diseases at bay. A cup of purple tea can drive away your exhaustion and bring in glow to your skin. The high antioxidant properties have high anti-carcinogenic properties. Besides, it also enhances metabolism, improves vision, balances cholesterol level and regulates metabolism. Purple tea might turn out to be a welcome addition in the lives of ordinary people and ensure a healthy lifestyle.