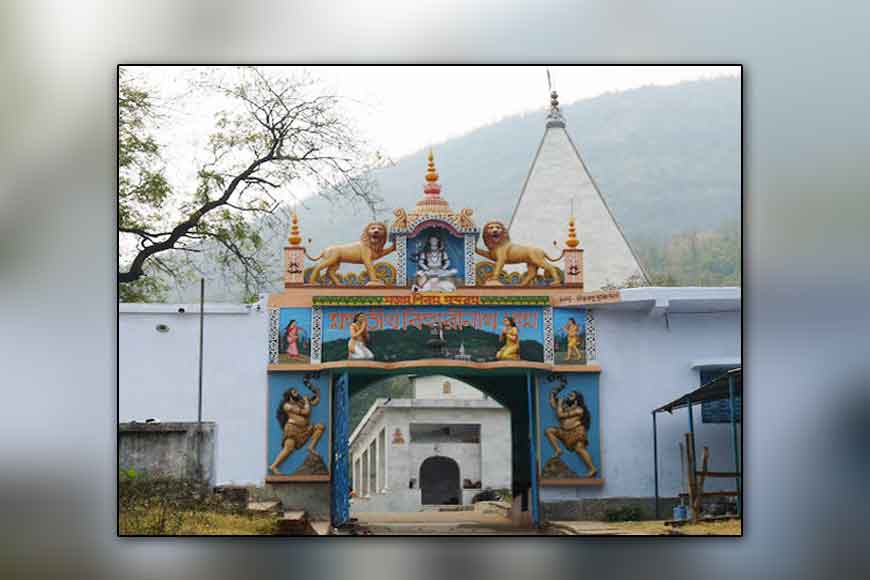 It is time to bid adieu to our favourite season-the winter. But before Spring displays its complete splendour with all the hues,you can just savour the taste of the serene atmosphere and abundance of greenery underneath the azure sky of Biharinath. One can vouch for the fact that this enchanting place has the ability to offer the calmness you are longing for.
The central attraction of this place is Biharinath Temple, the paradise surrounded by greenery on every side, located near Biharigram. Situated around 34 kilometres away from Susunia Hills of Bankura, at an altitude of 451 metres, Biharinath temple has a unique charm and beauty to marvel at. The temple houses a very old shivalinga. The panchayat, district administration and block administrative officials are working hard to enhance the exotic appeal of the place to bring in more tourists. The mesmerizing lush green landscape is a treat to your eyes, an antidote to your exhausted mind and gives way to interesting photography options.
An artificial lake has been created beside the temple which somehow, takes the beauty of the place to a whole new dimension. Much to the delight of tourists, the administration is also considering boating arrangements in this lake. Apart from offering prayers in the temple, you will be fascinated by the natural beauty oozing out of every corner of this sublime holiday destination. Most importantly, unlike many other holiday destinations, this place does not face overcrowding of tourists consequently enabling you to silently enjoy the tranquil beauty.
Wondering how to reach this magnificent place? Being 60 kilometres away from Bankura town, travelling to this place is easy. You can also directly reach Biharinath Temple from Raghunathpur or from Chatna. The Panchayat Samity let out rooms near the temple. There are other arrangements also and are extremely affordable. The West Bengal Tourism guest house is equally attractive as are the private lodges and hotels offering various amenities.