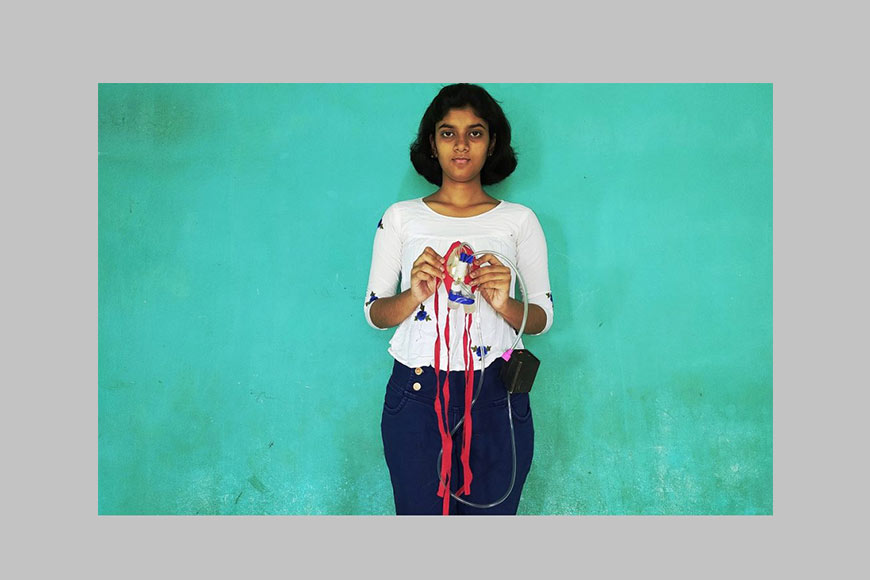 Amid the aggressive COVID- 19 outbreak, the Indian government's Ministry of Science and Technology has unleashed a barrage of initiatives in the fight against COVID-19. Recently, the National Innovation Foundation (NIF), an autonomous body under the Ministry of Science & Technology organised the 'Challenge Covid- 19 Competition (C3)', inviting budding scientists and science enthusiasts to participate in the programme.
Digantika Bose, a Class XI student of Vidyasagar Smriti Vidyamandir Branch 2 in Memari, has come up with a 'Air Providing and Virus Destroying Mask'. She had submitted her mask design in the Challenge Covid-19 Competition (C3). After series of tests, her work was shortlisted by the Ministry of Science and Technology and officials of the ministry contacted her, seeking her "plan/proposal so the workable product could be taken to the masses", and Bose agreed to it.
Bose has always been a science and technology enthusiast. When the nationwide lockdown was announced, Bose decided to devote her time developing a solution that would help both patients and medical professionals.
How does this mask function? The mask is divided into two parts. The first part has two one-way valves and the second part has two reservoir-containers. During inhalation, dust particles and harmful elements are trapped in water particles and the lipid proteins of the virus are destroyed. A one-way valve enables clean air to enter the patient's lungs. When a patient exhales again, the air exits through another one-way valve and enters another reservoir-container in which the lipid protein of the virus is broken down to destroy it. According to Bose, if a Covid-19 patient uses this mask, droplets exhaled will no longer contain the virus.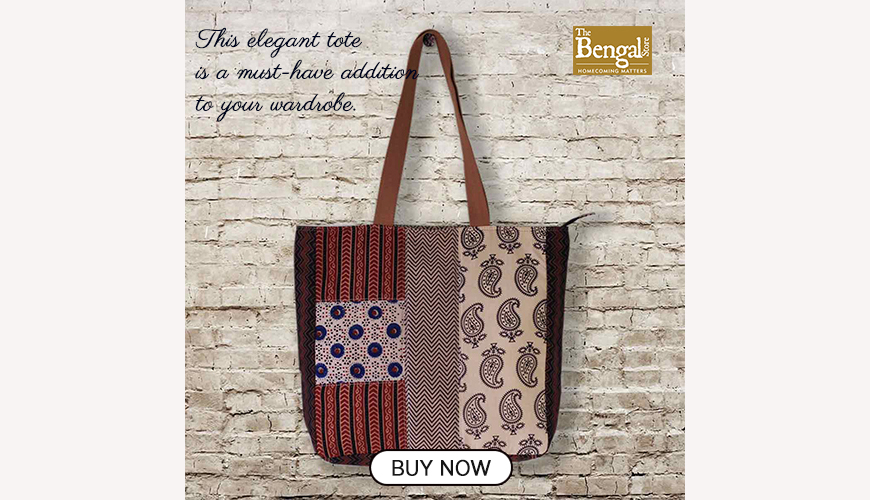 Bose has been obsessed with various scientific discoveries from an early age. The 17-year-old girl has received awards in the past, and even holds a patent. Prior to this, she had developed special spectacles for the 'Maulis' (honey collectors) of Sundarbans who go deep into the jungles infested with tigers and other ferocious wild animals to collect honey.
"The day the lockdown was announced, I realized that there would be no test in school. I had been thinking of researching in this sphere and had also done special studies for this purpose. I saw everyone walking around wearing ordinary masks. However, it does not prevent the virus, so, I thought to develop something effective. The lockdown gave me the opportunity to actually work on it. It took seven or eight days to develop the mask."
After turning her home into a laboratory, the teenager came up with the prototype. Bose informed she had been working on five more projects and discovered three new products to cope with the Covid-19 pandemic and are currently being tested in various departments of the Ministry of Science and Technology. Bose's invention, 'Ear Pressure Reduction Tool Due to the Use of Mask' was selected for the coveted prize and on October 15, her name was announced in the organization's website as the winner of the coveted Dr A.P.J Abdul Kalam Ignited Mind Children Creativity and Innovation Award.
The committee that zeroed in on Bose's invention included such stalwarts as Dr Bipin Kumar, director of National Innovation Foundation under the Union Ministry of Science and Technology, Professor Anil Kumar Gupta, Bhatnagar Fellow at the Council of Scientific & Industrial Research (CSIR), P. V. Madhusudhan Rao, professor in departments of mechanical engineering and head of the department of design at IIT Delhi, Dr Vishwajanani and other renowned scientific dignitaries. This year nine projects from 22 states and Union Territories were selected for the national awards. Bose won in the category where the cut-off age of the participants was 19 years.
How does this function? Bose explained, 'Health workers, police officials and all those frontline soldiers fighting against Covid-19 pandemic have to wear their mask for prolonged periods and this puts pressure in their ears and leads to excruciating pain. To solve this problem, I designed a holder with discarded plastic or some other soft board to fasten the mask at the back of the head. This would not put any pressure on the ears and the user would be able to put on the mask for long duration without feeling any discomfort or pain.'
When asked how does it feel to be recognized for an invention by the top level scientific community of the country, Bose says, 'I have received multiple state awards. But this feeling is completely different. I am overwhelmed and feel good. This recognition from the Union Ministry of Technology has given me more encouragement and boost. I am very happy for being able to do something for my country.' Her father, Sudipto Bose, is very happy about his daughter's achievement.
Story Tag:
Science and Technology, Covid-19 masks