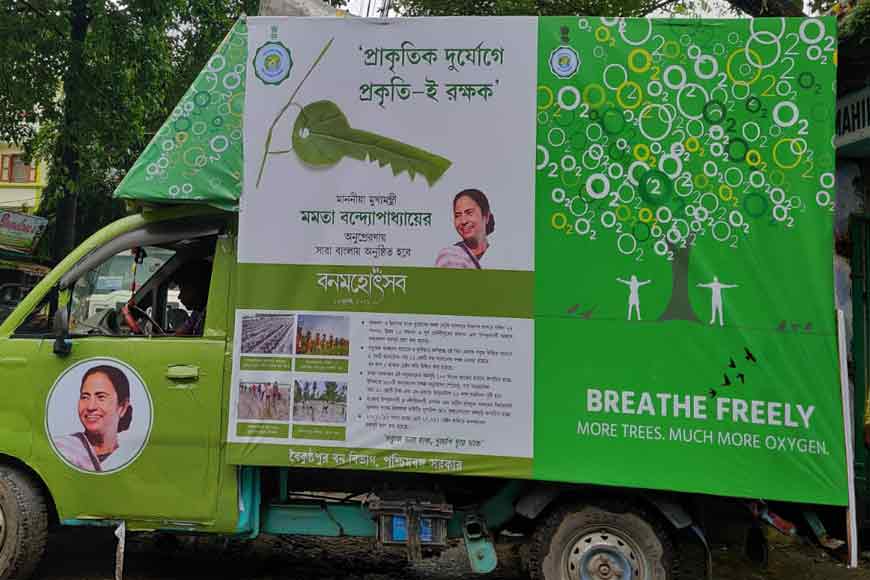 Trees are the stabilizers of the planet's ecosystem. They contribute to the environment by providing oxygen, improving air quality, climate amelioration, conserving water, preserving soil and supporting wildlife. Trees also lower the air temperature and reduce the heat intensity caused by global warming by maintaining low levels of carbon dioxide. To save trees and care for the sick ones, Tree Ambulance Service is going to be launched in the state soon to take care of the trees at the initiative of State Forest Minister, Jyotipriya Mallick, under the guidance of the Hon'ble CM Mamata Banerjee.
Tree Ambulance is a comparatively new concept in India. It was first proposed and ideated by Chennai-based environmentalist K. Abdul Ghani, popularly known as the "Green Man of India." This programme was launched to save trees by caring for sick ones and helping bring back uprooted trees and protect them. The first phase of Tree Ambulance was flagged off and inaugurated by the Vice President of India, Venkaiah Naidu, on the occasion of International Day for Biological Diversity on May 22, 2019. The Tree Ambulance service was later introduced in other parts of the country including Bundelkhand and Puducherry.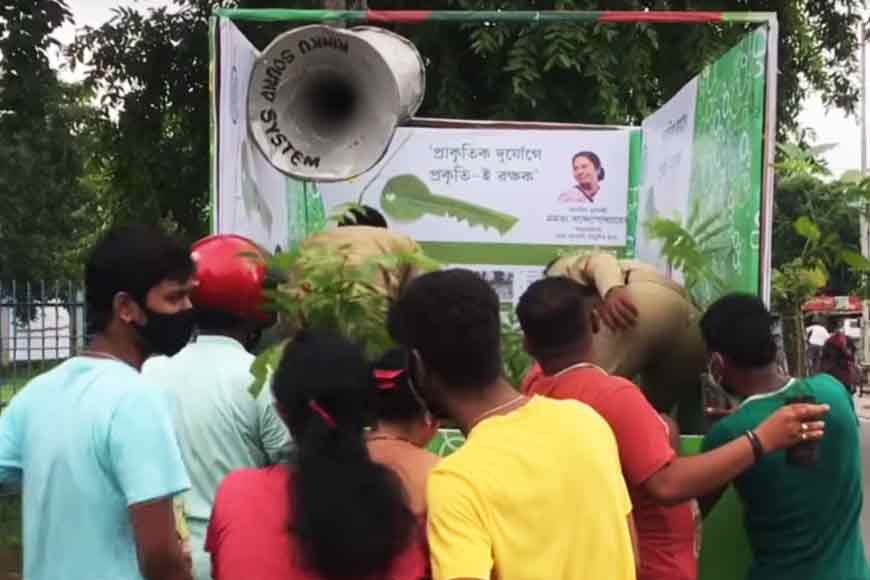 How will this ambulance function? According to forest department officials, the ambulance will replant uprooted trees due to natural calamities like the two super cyclones, Amphan (2020) and Yaas (2021), that hit the state and wreaked havoc. Tree Ambulance is also tasked to provide services such as First aid treatment, seed bank, seed ball distribution, uprooted tree planting, plant distribution, aiding tree plantation, shifting trees, a survey of trees and removal of dead trees. Apart from transporting the saplings from one place to another, the ambulance will also help in speeding up planting of trees. The mobile vehicle will also have experts who will reach out to tree lovers.

This ambulance service will be very effective in taking quick action and planting the trees uprooted from the soil during storms. Apart from transporting the saplings, it will also help in speeding up plantation drives. Tree Ambulance will be accompanied by plant experts and volunteers who will provide different services to bring the trees back on their feet. Tree lovers and those who are interested will be able to contact the experts for any advice related to trees and plants. Experts will share ways on how to take care of trees, method of cutting trees in a scientific manner and treatment of various plant diseases. The ambulance will have plant medicines, sprays, tree seeds, fertilizers etc. which can be collected from the ambulance. Gardening tools will also be made available. All banners and festoons nailed on the trunk of trees will be removed and the injured trees will be taken care of.
Tree Ambulance will visit schools and institutions to educate children and adults on the importance of trees and increasing the green cover on Mother Earth, specially in West Bengal.
(Translated by TTW)