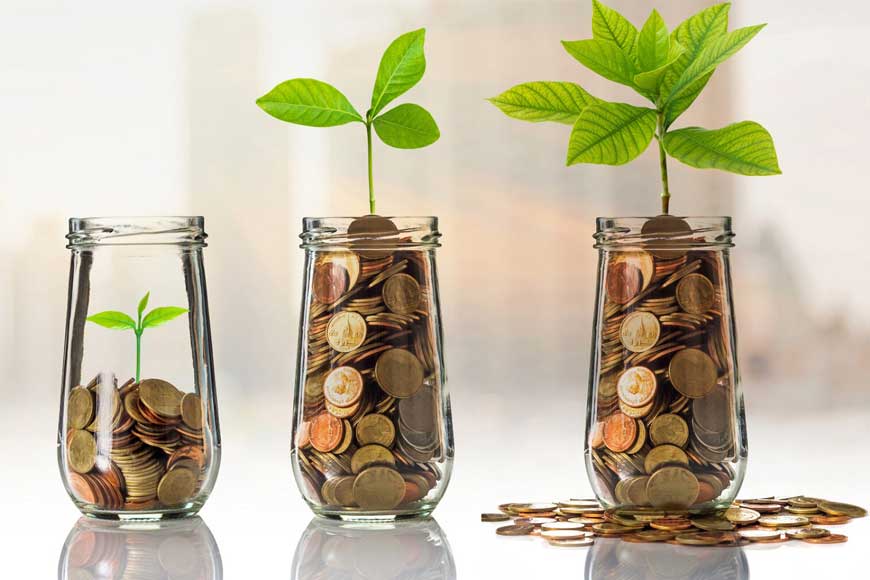 As a lot of hue and cry was raised last week with Central government proposing to reduce interests on small savings schemes, and then re-withdrawing the instruction, West Bengal silently scripted a tale of success, a success that keeps the middle class and lower middle class going for decades despite Lockdown, despite economic downturn. What Bengali women once called Lakhhir Bhanr (or collection of Maa Lakshmi) is today synonymous with Small Savings.
No wonder, West Bengal ranked as the highest contributor to small savings collections for nearly two decades since 2000 as per data of National Savings Institute. Data available till November 2018, shows that West Bengal has consistently outranked Uttar Pradesh, India's most populous state, in small savings collections across post offices and banks. National Savings Institute is a body under the department of economic affairs with the finance ministry. Share of collections from West Bengal in the overall national small savings collections has been in the range of 13-15 per cent over the last few years.

Collections from schemes like public provident fund (PPF), senior citizen savings scheme, post office deposit schemes, National Savings Certificate, Sukanya Samriddhi Yojana and Kisan Vikas Patras are together clubbed as small savings. It is a big-time savings for senior citizens as well and so are for rural and semi-rural crowds. Of the total gross small savings collections of Rs 5.96 lakh crore in 2017-18, collections from West Bengal were at nearly Rs 90,000 crore, followed by collections from Uttar Pradesh at Rs 70,000 crore, Maharashtra at Rs 63,000 crore and Gujarat at Rs 48,000 crore.
Gross collections take into account the inflows without accounting for the outflows from the scheme by way of withdrawals. For the last few years, the interest rates on the schemes are revised every quarter to align them with the prevalent interest rates in the economy. To date, the interest rates on small savings schemes have been more attractive compared to bank fixed deposit rates and West Bengal has showed the way how small time savings can even wade the country through a