Bengali midfielder emerging to rule in Canadian professional soccer - GetBengal story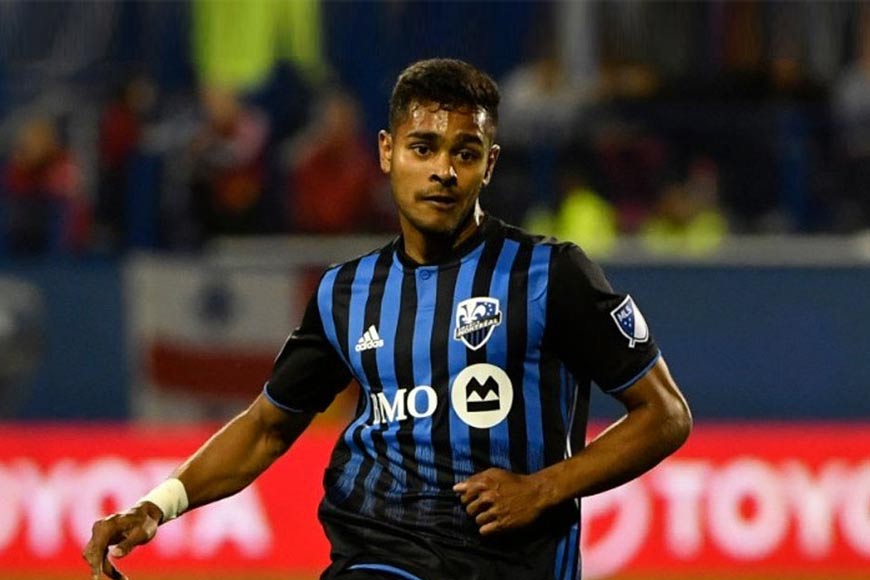 Shamit Shome, a Canadian soccer player of Bangladeshi origin
Like most Southeast Asian countries, Bengal is yet to display its prowess in the global football arena. That is all about to change though; it looks like soccer will get a taste of the Bengal flavour with Shamit Shome, a gutsy midfielder who is a powerhouse of talent. Shome is a Canadian professional soccer player of Bangladeshi origin who joined Cavalry Football Club this year and helped the club lift the coveted Canadian Premier League Shield. The Canadian Premier League (CPL) is the top division of soccer in Canada. It is the only fully professional and only national league in the system.
Shome is a natural player and showed his brilliance early in life. Born in Edmonton on September 5, 1997, to Bangladeshi Hindu parents hailing from Sylhet, he played youth soccer with Edmonton Southwest United SC from 2003 until 2014. He received his first call-up to a Canadian U18 national team camp in October 2014 while he was still playing for Edmonton Southwest United. He received three further call-ups to Canadian U18 camps in 2015 and was the only university player called up to a camp in November 2015 in Mexico. Shome is still eligible to represent Bangladesh at senior level. This premier academy is built on a European club model with one of the most unique and integrated soccer development structures in North America. In the fall of that year, Shome enrolled at the University of Alberta and had a standout year with the Alberta Golden Bears scoring six goals in 12 appearances. This earned him the Canada West Universities Athletic Association (CWUAA) Rookie of the Year (ROY) Award. The Rookie of the Year award is given to the best new player in each league.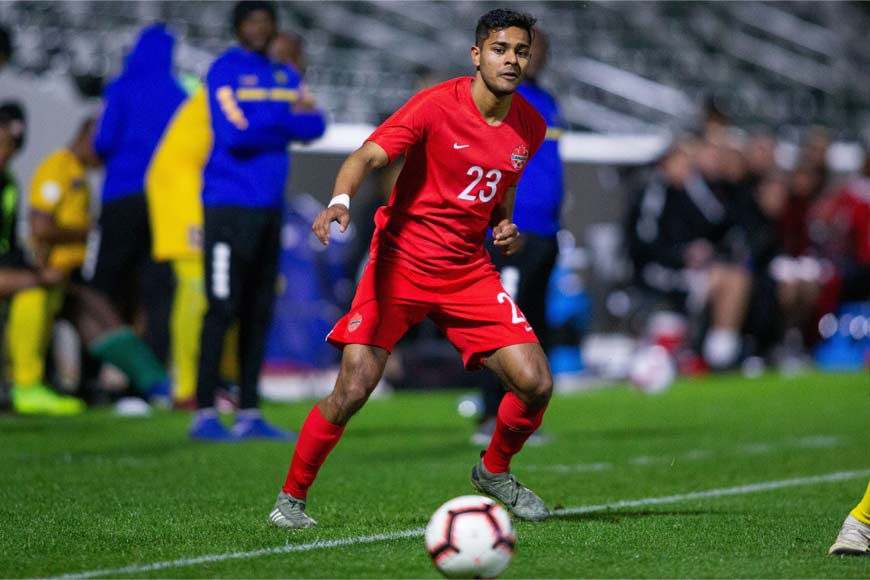 On February 12, 2016, Shome signed his first professional contract with FC Edmonton. He made his debut for the club on April 16 of that year, playing 80 minutes in a 1–0 loss to the Tampa Bay Rowdies. Throughout the 2016 season, Shome's talent and technical finesse were under the radar of his mentors who found this talented midfielder to have great awareness on the pitch and was one of the brightest graduates of the Edmonton academy. Collin Miller, head coach of FC Edmonton heaped praises on him saying he possesses a genuine knowledge of the game which sets him apart from other players. In fact, Miller labeled him as one of Canada's most exciting young prospects.
In 2017, Major League Soccer (MLS) signed Shome to a Generation Adidas contract prior to the 2017 MLS SuperDraft (an annual college draft for teams of Major League Soccer in the US and Canada), paying an undisclosed transfer fee to FC Edmonton in the process. Montreal Impact drafted Shome in the second round of the draft. While playing for Montreal Impact, he studied electrical engineering at Concordia University. In October 2017, Shome made his MLS debut in the Montreal Impact's final game of the season, coming on as a substitute for the team's captain Patrice Bernier.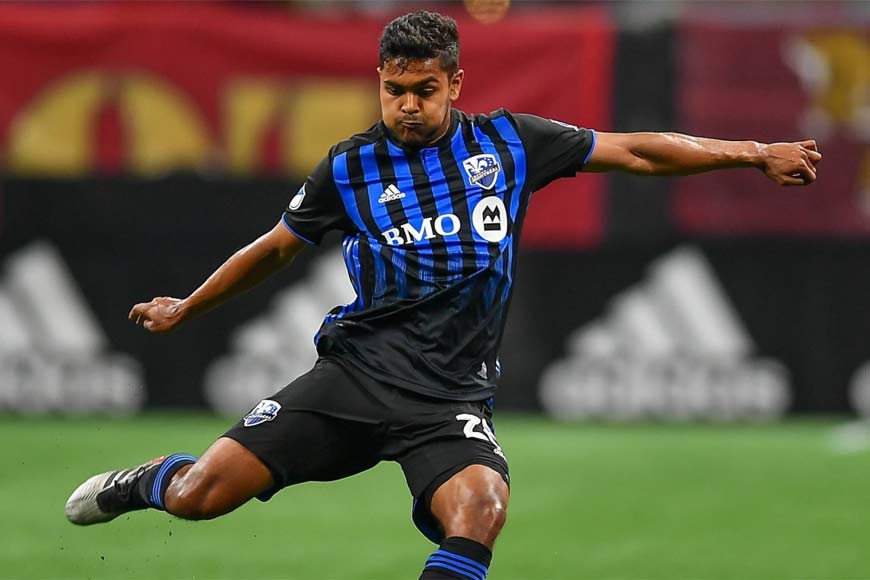 The next year, he was temporarily let out to USL club Ottawa Fury, but he was recalled two weeks later due to injuries in the Montreal Impact midfield. Midway through the 2018 season, Shome was playing regularly on the field instead of sitting on the reserve bench. He earned positive reviews for his brilliant display of football. In April 2019, he got his first full 90-minute match against DC United, with an impressive impact on the pitch. He scored his first goal for the Montreal Impact against the New England Revolution on April 24. During his time at Concordia, the midfielder was handling both full-time schooling and MLS football. This culminated in June 2019 when Shome played all 90 minutes on the road at Atlanta United on a Saturday night with an exam scheduled for Sunday at 9 a.m. back in Montreal.
Finally in 2020, when notice came in from Montreal's universities that students who had taken the final test had completed the necessary credits to graduate, it was celebration time for Shome. After years of balancing the hectic schedule of a full-time student with that of a full-time professional soccer player, he finished his engineering degree at Concordia. The celebration for Shome was low key, however, because unlike other students who went back to their family homes to finish their degrees, he stayed in his Montreal apartment, alone. The MLS required all its players remain in their home market throughout the lockdown. A phone call was the only way Shome could share the moment with his family in Edmonton. As an engineering graduate, he was to take part in an iron ring ceremony which involves taking an oath. For him, this was bigger than graduation because it's specific to the field he studied.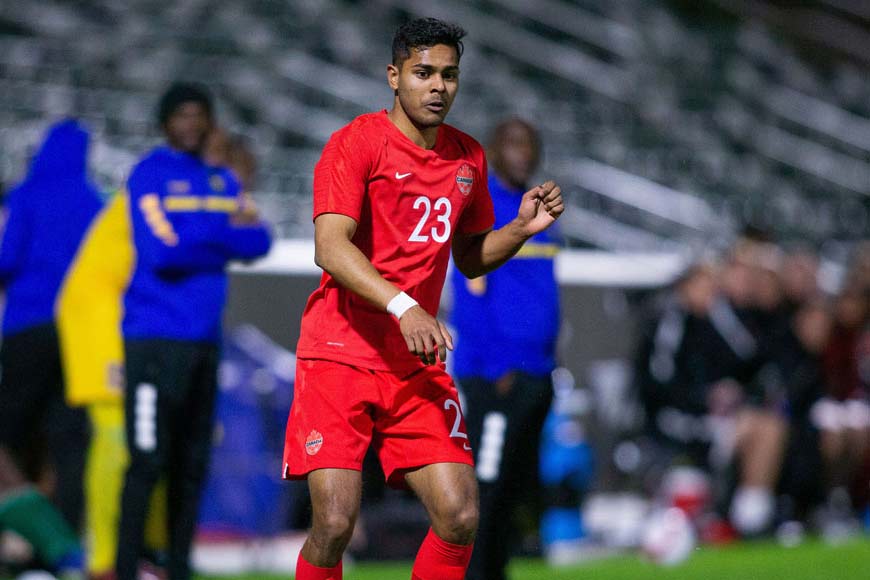 He spent four seasons with Montreal Impact until 2020 and then on January 4, 2021, he returned to his alma mater, FC Edmonton, which by then had moved to the Canadian Premier League. In January 2023, Cavalry FC announced they had signed Shome through the 2024 season, with a club option for the 2025 season. Tommy Wheeldon Jr., Cavalry's head coach and GM, said in a statement, "Shamit is a very intelligent midfielder, with a great engine and precise passing ability. For a player that is still relatively young, he has a lot of experience in leagues across North America and within the Canadian national team programme. With his ability, experience, and character, I am confident he will fit in seamlessly at our club and give our midfield a different look."
Shome has represented Canada U20 team but he is yet to play for the national team which means he still has the option to represent the Bangladesh National Football Team. Regardless of which country he ends up representing, Shome is the first Bengali to play in first-division football in America and an inspiration for Bengali footballers who dream of making it big in the world football arena.