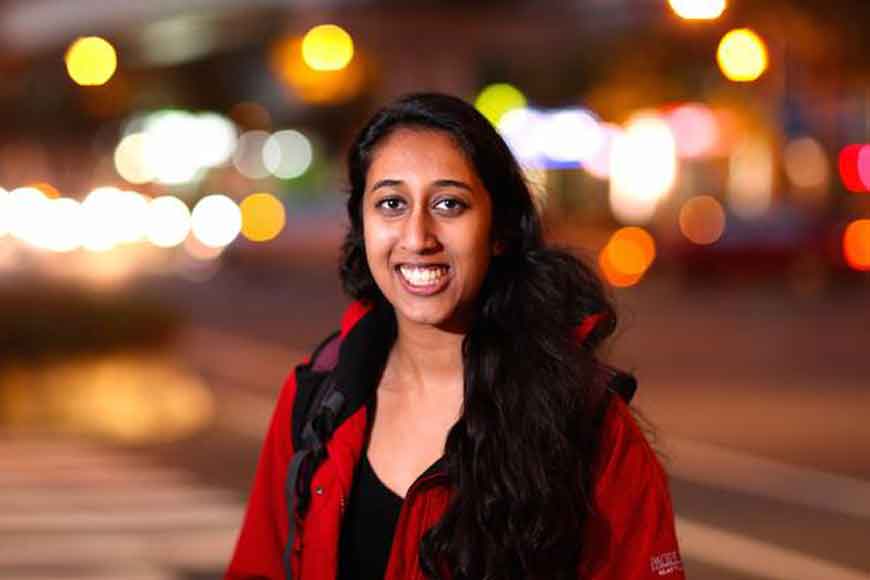 Divya Nag is one of the toppers in FORTUNE's annual '40-under-40' list 2017. Divya has been named the 2nd Most Creative Person in Business by Fast Company, in-cluded on the Silicon Valley Top 100 Innovators and Disruptors list.
Divya was also selected as Forbes '30 under 30' standout in Science & Healthcare and highlighted by Business Insider as one of the Most Powerful Millennials under 35.
But what many of us might not know, is that Divya Nag is also a futurist, a dreamer, do-er and darer, a Bengali firebrand girl, born to first generation USA based Bengali NRI parents. And this Bengali dreamer is a risk taker too. An avid supporter of women in sci-ence and technology, she dropped out of Stanford at the age of 20 and by 22 she was the founder of two successful companies: Stem Cell Theranostics, a biotechnology company committed to revolutionizing the drug discovery process by performing the first 'clinical trial in a dish,' through the use of patient-specific beating heart cells derived from skin.
She also founded StartX Med, Stanford University and Stanford Hospital's non-profit medical innovation accelerator program, that has helped more than 100 health technology companies launch and raise over $400M. Later, in 2014, Divya joined Apple's Special Projects group. Based on her background of innovation and success in the biotech indus-try, insiders believe the secretive Cupertino Behemoth has taken Nag on to head up its wearable med-tech division.
Start X Med is attacking one of medicine's biggest problems and Divya's company, turns cells—usually from a piece of skin—into embryonic-like stem cells, then uses them to create heart cells. These cells can live in petri dishes and be used to test new drugs. Divya, who was already publishing in prestigious scientific journals when she was an undergraduate, dropped out of Stanford to pursue her dream. And she has no regrets. 'I was so passionate about it that nothing else made sense to me,' she says. She is also a young entrepreneur at heart. Her organization helps to accelerate development of high-potential entrepreneurs in the life sciences and medicine through experiential education and collaborative intelligence. Medical start-ups had unique challenges, like dealing with the FDA, that made ventures like hers less attractive for potential entrepreneurs. So, she started a non-profit medical entrepreneurship program for Stanford students and alumni. 'The idea is really to create a community for these medical entrepreneurs,' she said. 'You don't have to be an MBA to start a company.'
However, nothing comes easy, only that one has to have the courage to face challenges and overcome them. To follow her vision, she had to drop out of Stanford at the age of 20, to dedicate herself to entrepreneurship full time. And needless to say, she faced stiff resistance from her Bengali parents, as most of us believe only degrees and studies in a set direction will help our children excel in life. 'My parents were totally mortified of my decision to quit school.' But they agreed only on the condition that rigid goals were met and her progress was regularly tracked. 'I grew up with my family expecting me to go into medicine. And dropping out—especially in Bengali-Indian culture and for my family particularly—just came out of nowhere for them.' Divya also recalls unique challenges of a young millennial woman breaking into science, technology, engineering and maths, fields of study that are traditionally dominated by men. 'I had to bring, male co-founders to investor meets.'