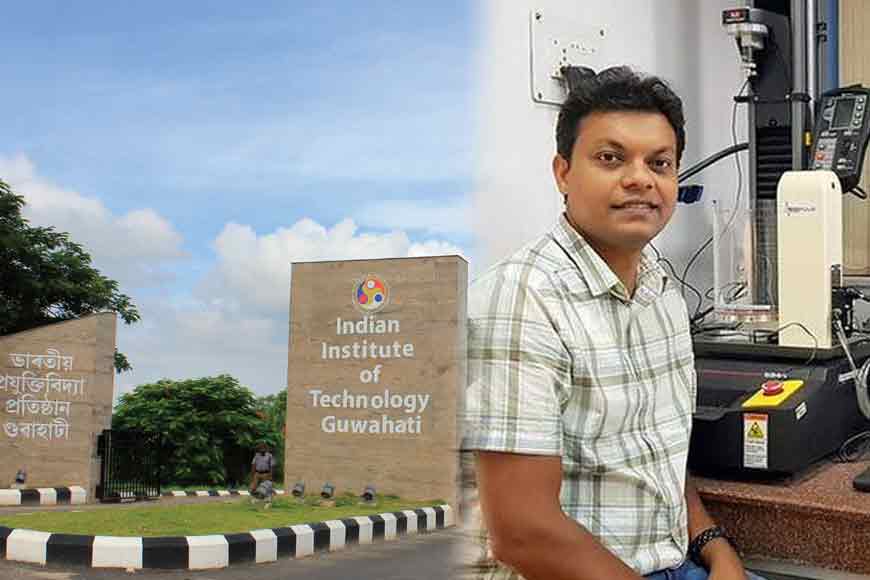 You no more have to feel guilty of killing animals while eating that mutton or chicken next time! IIT Guwahati scientists have invented meat in their laboratory and have also applied for patent. Professor Biman Mondal, of Bioscience and Bio-engineering department of IIT Guwahati, led the team of scientists in making this path-breaking invention! Mondal is an ex-Presidency and was also a student of IIT Kharagpur. He and his team used Tissue Engineering for this invention. The team usually works in producing artificial bones, tissues, skin, cornea needed for transplant surgeries.
While doing such transplants, Mondal and his team thought of making artificial meat. After two years of rigorous research that was possible and the best part is this will save killing animals. As per world data, the need for meat is so high across the world that by 2050 there will not be enough animals to feed the non-vegetarians. Also poultry farms and slaughter houses need large amount of water that will create pressure on the water needs of the world. The laboratory meat will also reduce wastes produced from these slaughter houses that cause severe water and land pollution.
The meat prepared in the laboratory will follow guidelines laid down by Food Safety and Standards Authority of India. Even growth factors like antibiotics, hormones, serum etc will be kept within limits! But the meat you will get is boneless!