Bengali scientists shine bright in India's highest Science Award – Bhatnagar Awards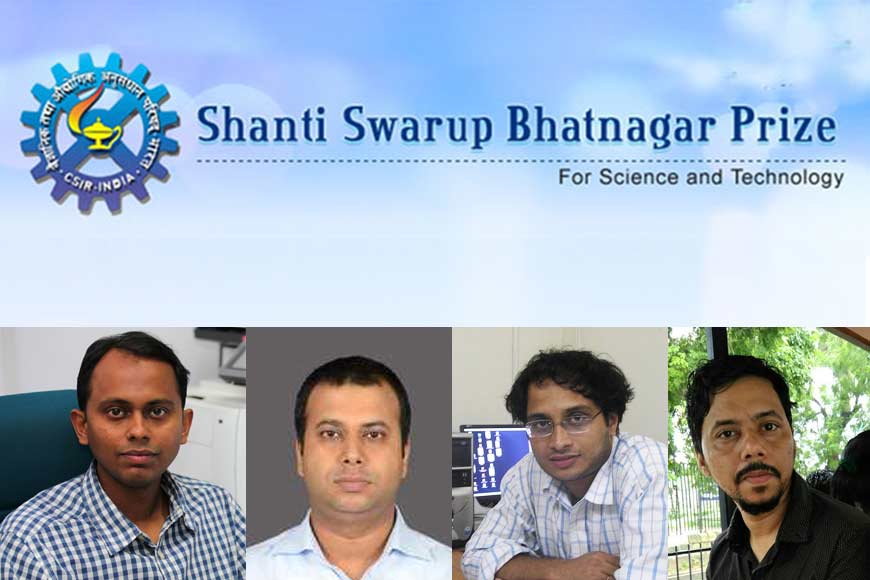 Bengali scientists and that too working in Kolkata labs, again shine bright in this year's 2021 Shanti Swarup Bhatnagar Award list. City-based astrophysicist Kanak Saha was among the 11 recipients of the 2021 Shanti Swarup Bhatnagar (SSB) prize, given by the Council of Scientific and Industrial Research (CSIR) on Sunday. Every year, CSIR presents this award to scientists below 45 years of age for their contributions in biology, chemistry, mathematics, physics, medicine, engineering and earth, atmosphere, ocean and planetary sciences. The award comprises a cash prize of Rs 5 lakh.
Saha currently works at the Inter-University Centre for Astronomy and Astrophysics (IUCAA) in Pune and leads studies on galaxies, their formation and evolution. Specialising in ultraviolet astronomy, he is the principal investigator in the AstroSat UV Deep Field (AUDF) project. AstroSat, launched by ISRO in 2015, was India's maiden space-based observatory that continues to be operational.

Researcher from the Jawaharlal Nehru Centre for Advanced Scientific Research, Bengaluru, Dr Kanishka Biswas from the International Centre of Materials Science has also been awarded.
While, another award winner Anish Ghosh is a member of the Indian Academy of Sciences and recipient of the award under mathematics. He works on lie groups and number theory. He is presently a faculty at the School of Mathematics, Tata Institute of Fundamental Research, Mumbai.
The awardee from the engineering sciences category is another Bengali, Debdeep Mukhopadhyay, who is a faculty at IIT-Kharagpur. He works on developing next generation hardware technology with emphasis on cryptography, information security and cyber physical systems security. Bengal is proud of them all.