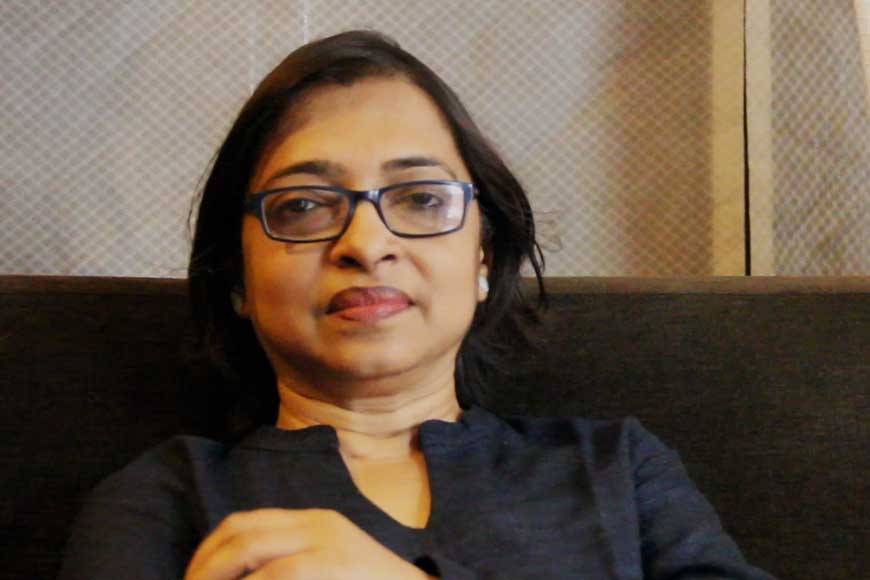 Anasua Choudhury has always experimented with her songs, be they self written, be they adhunik numbers or even Rabindrasangeet. But when life played a cruel joke on her, she herself became a matter of experimentation. But Anasua had tremendous grit and determination that helped her overcome a stroke, paralysis and even a lung operation. Today, gradually, she is getting back to singing, her first love. Let's hear what Anasua has to say.
• You are an inspiration. Your comeback story after your sudden stroke and paralysis is no less than Yuvraj Singh or Manisha Koirala. Did music inspire you to return?
Yes, those days were the most challenging part of my existence. When you suddenly face the unpredictable, you have no control over what is happening and yet you know you need to be back for the sake of all around and for music. It was an extremely depressive phase of my life and every time I think of it, I wish it had never come.
• How difficult it is for a singer to be out of the music circuit for years?
Music is undoubtedly my first love. And the more I felt, that the paralysis after the stroke might stop my singing forever, the more I felt I had to return. It is indeed very difficult for any musician to stay outside the circuit and return. Many of the people in the industry I knew when I was at the pinnacle of my career are no more and I literally have to start afresh.
• Would you love to return to film songs like the ones you did for the movie Anuranon?
In my second innings, I first did a function a couple of years ago and you can say that was my comeback. I would definitely love to work more, to come up with Puja albums, some of which are slotted this year. Getting new offers is also a challenge as I was away from the circuit for long.
• You had a lung operation. How difficult it is for a singer to hold her breath while singing after part of your lung has been removed?
It is indeed extremely difficult I must say. Any singer has to hold his or her breath for a proper rendition. But I was hell bent to return and hence operation or no operation, I was determined to overcome any problems.
• How did your family and friends support you?
They were a huge support for sure, with my son writing songs, my husband constantly encouraging me and friends like Rupankar, his wife and Gautam Ghoshal being like a rock solid force behind my coming back to the circuit again. Without them, this journey of overcoming a physical challenge of such proportions would have been impossible.
• What would you like to say to those who are facing similar challenges?
I will only say never give up hope. Mental strength can work wonders. It can help you overcome the worst of challenges in life. And always be positive.