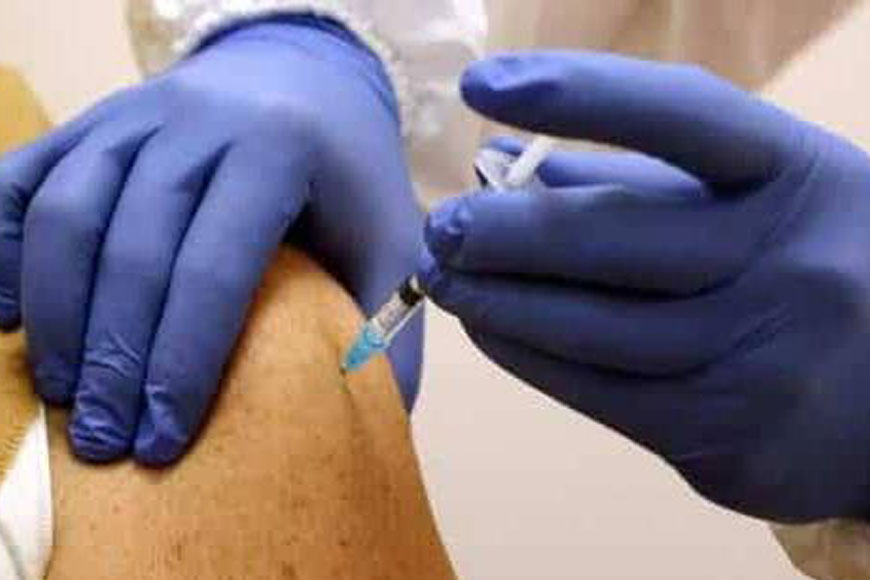 Representative Image
MSince the beginning of the Covid-19 pandemic last year, North 24 Parganas has been one of the worst affected districts of West Bengal. Initially, when the pandemic hit the state last year, one fourth of the total Covid-19 cases were reported from Kolkata but within a week, North 24 Parganas took over the city in terms of fresh cases.
This year, when the vaccination drive began on January 16, West Bengal was allocated 6, 44,500 vaccines for the first phase of the drive. Kolkata was allocated 93,500 Covid vaccines – the highest number in the state. North 24 Parganas was allocated the second-highest number of Covid vaccines at 47,000, followed by Murshidabad at 37,500.

However, according to reports available, North 24 Parganas is lagging behind in the vaccination drive mainly due to the locals' disinclination to get the shot. Despite the local administration's assurance about the safety and efficacy of the vaccine, people are bewildered by the copious amount of misinformation that keeps trickling in from all corners. However, a recent incident has given the much-needed impetus to the vaccination drive in North 24 Parganas. The district administration and state health department are ecstatic after witnessing a 101-year-old lady, accompanied by her 67-year-old son and daughter-in-law visit the Chhoyghariya village Panchayat office to get the Covid-19 shots. All three of them are doing very well after the vaccination, reported the local panchayat office.
101 years old Manorama Biswas received covid vaccination at Choyghoria GP. #getvaccinated pic.twitter.com/hEta6TiGtk

— Unice Ismail IAS (@UniceIsmail) March 22, 2021
Mr Sumit Gupta, District Magistrate of North 24 Parganas is all smiles when he said to the media, "The centenarian lady from Bongaon Chhoyghariya village Panchayat has taken the Covid-19 vaccination and created history. She will inspire others to go for the vaccination and if the trend catches on, we will be able to fulfill our target soon."
Manorama Biswas lives in Jayantipur village under Chhoyghariya village Panchayat in Bongaon, North 24 Parganas. Her Aadhar card and voter card mention her as 101 years old but her only son, Ranjit Biswas, insists his mother's actual age is 103 years. Biswas, a former state government employee is 67 years old and retired as Executive Assistant of Bongaon Block. His wife, Archana is 62. Recently he came to know from ASHA (Accredited Social Health Activist) community health workers that a camp was being set up in the village panchayat office at Chhoygharia for administering Covid-19 vaccines to the masses. He wasted no time and took his mother and wife along with their respective mandatory Aadhar Cards (as proof of age) to the panchayat office to get the shots. After vaccination, none of them had any problem and walked back to their home at Jayantipur village.
Ranjit Babu says, they had migrated to India from East Pakistan in 1964. "According to the migration card issued at that time, my mother's age is now 103 years and that is her actual age. My Ma has no physical ailments or issues and does not need any medication other than popping in a pill once in a while to get relief from indigestion. She eats the same meals as we have. She was very enthusiastic about the vaccination and now, after she took the shot with us, she seems fine and is going around doing her chores at her usual pace."