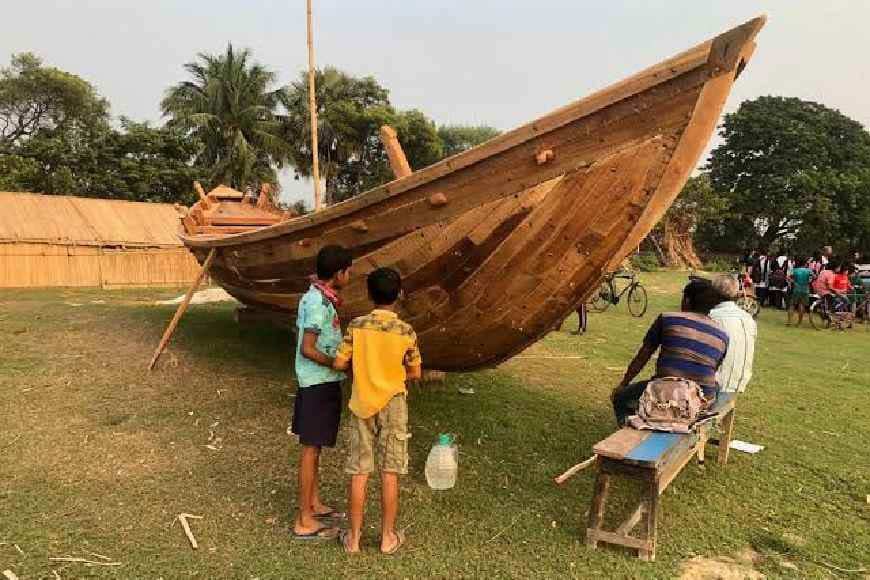 The dying Boat Art of Bengal is all set to sail again on a new high as the complex technique of boat making will now be featured in the British Museum and museums of India. Such a piece of news is like a dream come true for well-known anthropologist and maritime ethnographist Swarup Bhattacharyya as he had long ago spearheaded a project to bring back the lost boats of Bengal. Funded by UK's Endangered Material Knowledge Program which has a collaboration with British Museum, the new project to bring back the dying art, aims at building a square-rigged, cutter craft called 'Chhot' (Runner), which used to be built in Bengal centuries ago. This boat-making needs a very special technique that almost none knows these days, barring one or two elderly boatmakers.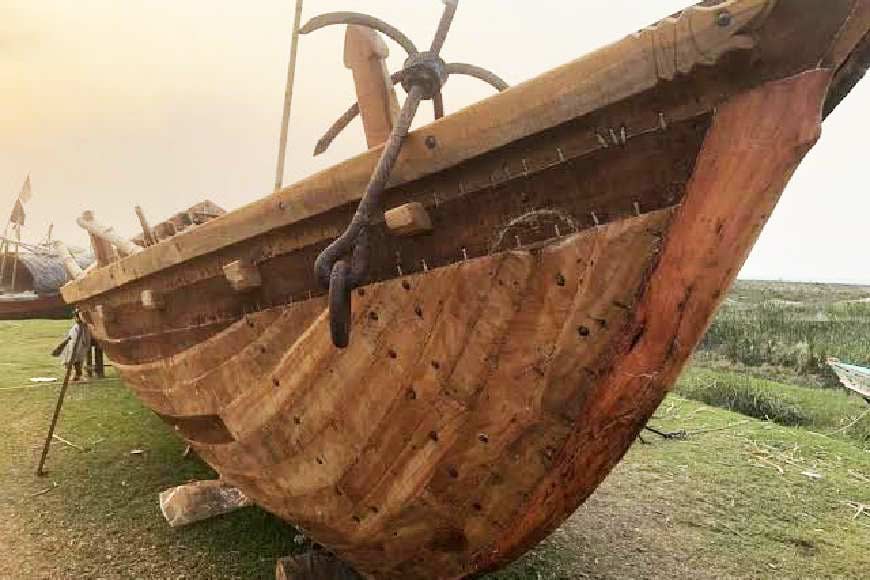 The first recording of these 'Chhot' boats that have unique left-to-right downward sloping planking, held together by iron staples and rivets, is found in a painting by Flemish painter FB Solvyns, published in his book on India in 1799. Indian records of ships used, drawn from temple carvings, are mostly of royal barges and decorative craft, neglecting the recording of the engineering details of practical boats that were popularly used in navigation.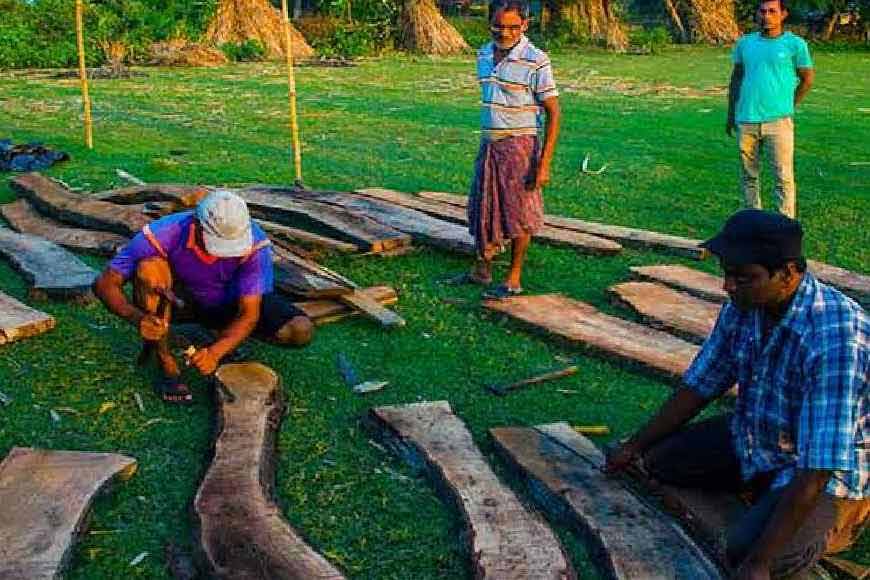 The V-shaped structure of the 'Chhot' gave it the ability to navigate even high waves of seas, hence they were used by traders along the coasts. It was fast too, as it could cut through the waves, and there are historical suggestions that these boats had been used for military purposes too. Swarup Bhattacharya mentions: "These boat builders had stupendous engineering skills. These days we are taught these skills in premiere institutes and learn from books. But these illiterate rustic artisans displayed marvellous engineering feats for centuries. New evidence even raises the possibility that our modern human ancestors may have journeyed by rafts or simple boats out of Africa 60,000 to 70,000 years ago, crossing the mouth of the Red Sea. So, humans invented boats to cross water bodies. Large-scale migration would not have been possible without boats. Boats were invented long before the wheel."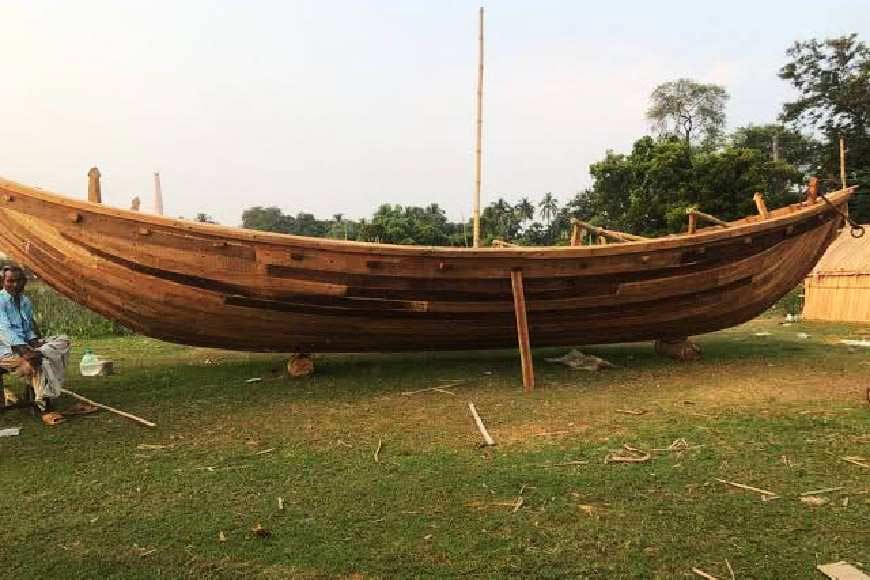 Unfortunately, many of the native boats have just disappeared. The prime reason for the decline is related to the development of motorable roads and bridges for vehicular movement. Waterways are time-consuming and not economically viable anymore. The construction of bridges and roads is indirectly responsible for the decline of water transport. Another reason is the steep rise in the price of Sal and Teak wood that goes into the making of such boats like Chhot. "No one is sure when the technology to build these V-shaped boats, similar yet very different from Europe's Viking boats, emerged. But we know that the boats were used for a long to ply in the Bay area. However, now for many decades, such boats have been replaced by motorised ones, and the know-how to build these crafts is disappearing fast," adds Bhattacharyya.
The new Chhot boat that is now at the centre of the attraction is being built by a team working under 70-year-old Panchanan Mondol with his four sons, one of the last boat builders in West Bengal. "This helped to pass on the technology to the next generation through oral tradition like guru shishya parampara," adds Bhattacharya. "For the last 30 years, this boat was not made and it has become an endangered boat."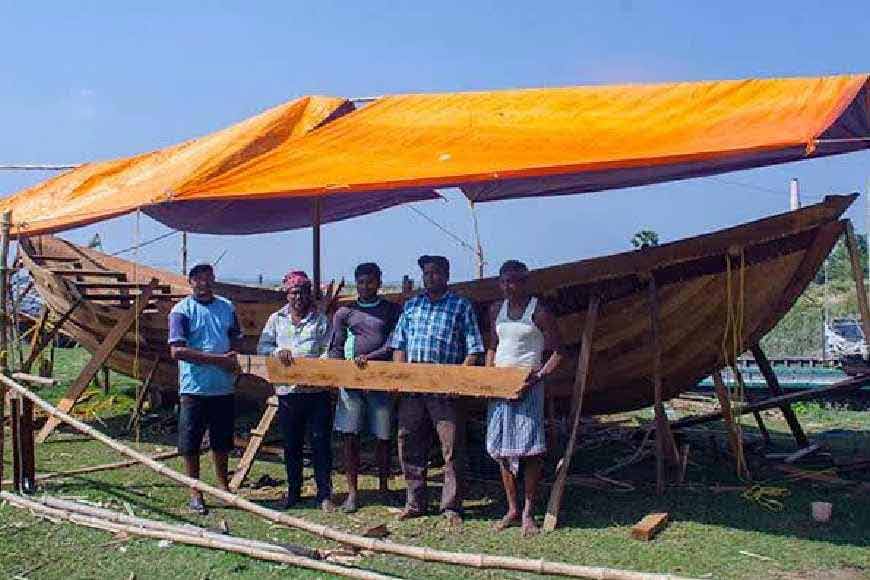 There is direct evidence showing ships and boats plying in the Bay of Bengal usually started from the famous port of Tamralipta, modern-day Tamluk, and travelled to Sri Lanka and different regions of Southeast Asia. The third-century Jatakas talk about merchants going to Suvarnabhumi (possibly Java and Sumatra) with ships laden with riches from mostly this port. Those involved in this project other than Bhattacharya are archaeologists Professor John P Cooper of Exeter University, Zeeshan Ali Shaikh of Southampton University, and Professor Vasant Shinde of the Central University of Haryana. The boat that Mondol and his team are making is thirty-five-and-a-half feet long and nine-and-a-half feet broad in the middle.

The boat project which started in early October last year got completed with the Chhot sailing down the river Rupnarayan in the presence of a host of dignitaries before being transported to the National Maritime Museum at Lothal, Gujarat, where it found a place of honour. The recording of the local technology, which till now was passed on by ship-builders to their sons through practical training and word of mouth, will be digitised and the video will be displayed at the British Museum.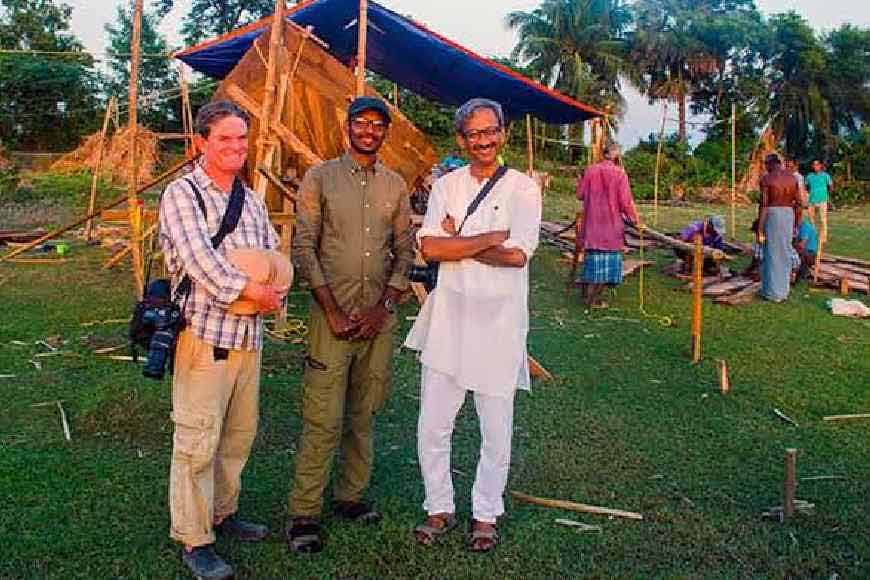 "We have lost a major chunk of our rich heritage due to changing times and utter negligence. We have to sensitize the masses. There are many water bodies in and around the city. The least we can do is keep different types of boats there to attract tourists. People will be encouraged to take boat rides and learn about our indigenous boats," Bhattacharya signed off. Indeed, the incomparable engineering technique used in making such boats was found only in West Bengal and Bangladesh, and reviving the lost art and glory is a must.