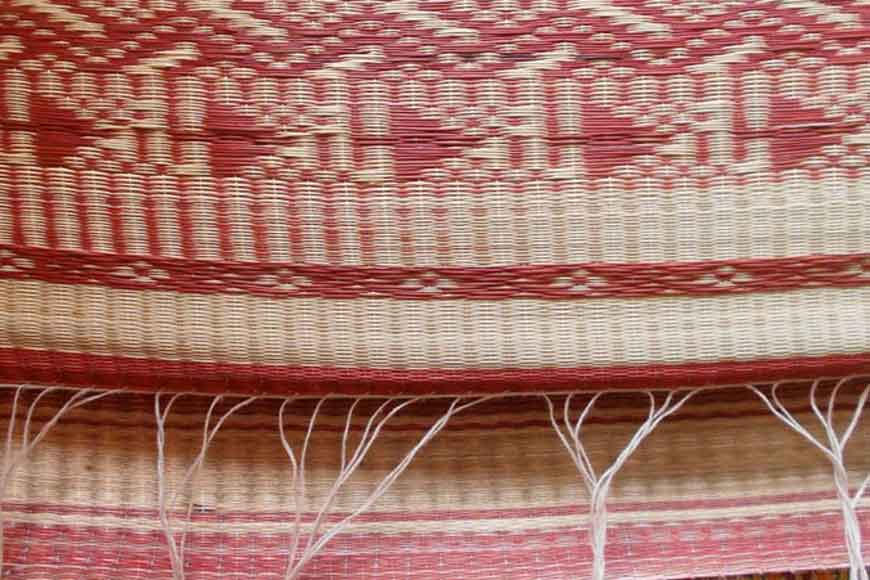 Do you still have that Madur at home, the one we sat on during our childhood days with a bowl of puffed rice on a winter morning and some nolengur, chatting up with friends and family? Most urban Bengali homes today have bean bags or carpets to sit on. But the dying craft of Madur weaving, is still an integral part of Bengal's rural households. Madurkathi mats, or madur, are mats woven from a reed called madurkathi, a bushy hedge.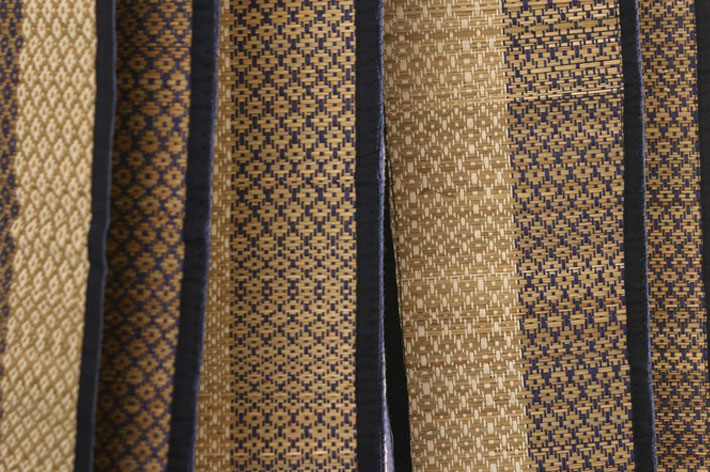 These reeds are reaped from a rhizome plant found abundantly in the alluvial tracts of East and West Midnapore districts. The climate of this area is suitable for the thin soft reeds that grow between April and July as well as between September and November. Madur-making is a long-standing household industry where the entire family pitches in to create a beautiful piece of art. Farming of madur grass and madur weaving is an additional source of income for farmers. Mats are woven mainly by women who are often assisted by children.
There are three different varieties of Madur produced in West Bengal of which Masland, the ultra-fine variety is found in the south-eastern part of Midnapore. The other two varieties are Ek-rokha or single mat and Do-rokha or double mat. Ek-rokha is a light, thin madur. Do-rokha is a heavier and thicker mat, superior in terms of comfort and convenience. The third type, Masland is a textured mat with decorative patterns and considered as the finest.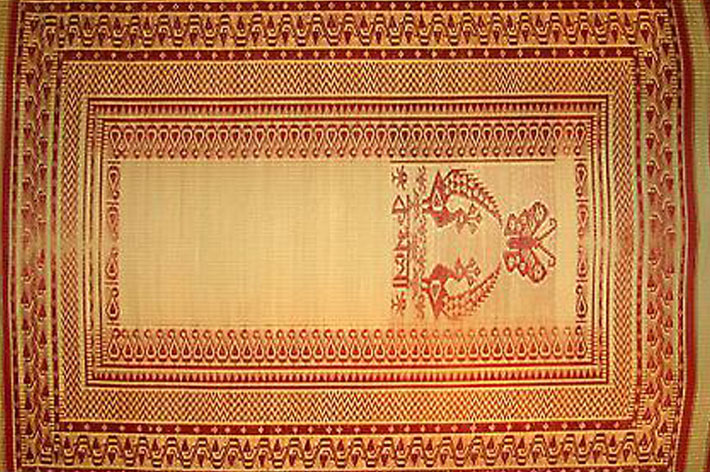 Masland mats are made with superior quality madurkathi. At least two weavers weave them simultaneously, with one placing the reeds from left to right, alternately laying one thread on top and the next underneath. The second person repeats this from right to left. When they reach the edge, the threads are turned and the process is continued. The Masland mat weaving process is very similar to weaving sarees.
With the revival of mats in recent years, they have found a global market. Connoisseurs of art are mesmerized by the exquisite beauty and texture of Masland Madur. The flexibility, durability and adaptability of mats add value and they can be used both as decorative items like lamp shades, wall hangings, furnishing etc to utilitarian items like table mats, toys, trays etc.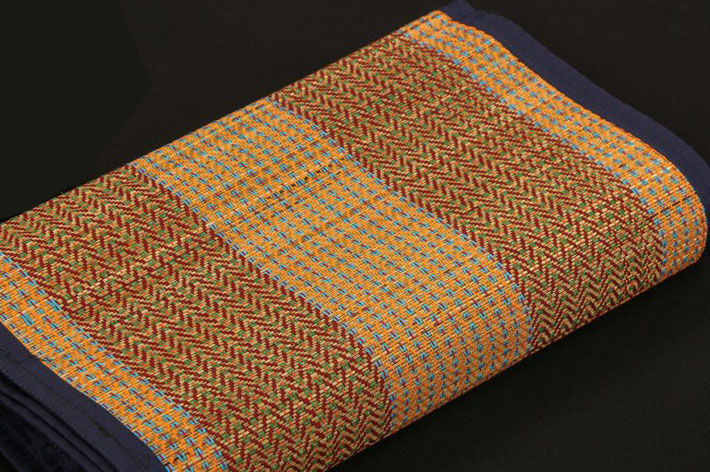 But to meet the rising market demand, at times quality is compromised. The need to produce en masse have lured weavers to replace the natural fibre with cheap plastic reeds and the market is inundated with these mats. The indigenous art form has naturally been affected by the quick-fix mass product mostly available in the market.Mats are made in almost every house in villages under Sabang police station in Midnapore including Talda, Dantrada, Sarta and Danra. They are also weaved at Cooch Behar, Sriniketan in Birbhum district, Udaynarayanpur and Amta in Howrah. But Ek-hara and Do-hara madurs are mostly found in North and South 24 Parganas.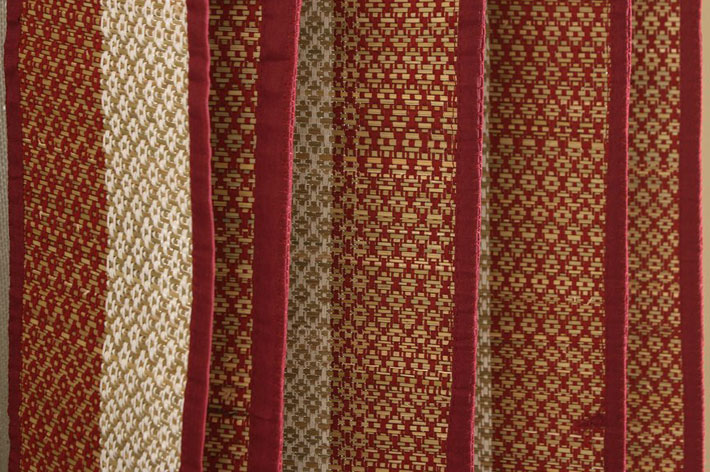 At present the Maduram Samity, a co-operative operates at Kholaberia. About 25 craftsmen of this village are involved with this cottage industry. Members of two self-help groups, Annapurna Swanirbhar Dal and Jashoda Swanirbhar Dal are working successfully in the region. Craftsmen also travel to other parts of Bengal to impart training in mat weaving. Khagendranath Pradhan, recipient of a number of prestigious awards including the District Cottage and Small Scale Industries of West Bengal Award taught craftsmen at Gobardanga in North 24 Parganas and Purbasthali in Burdwan districts. He participated in the national crafts fair at Delhi and was offered to go to America and UAE by the Crafts Council of West Bengal. While another mat weaver Sarajubala Giri participated in the national crafts fair and received a National Award in 1988. These artisans have stuck to their craft despite the lure of quick money and their expertise, dedication and love for their art form have found global recognition.