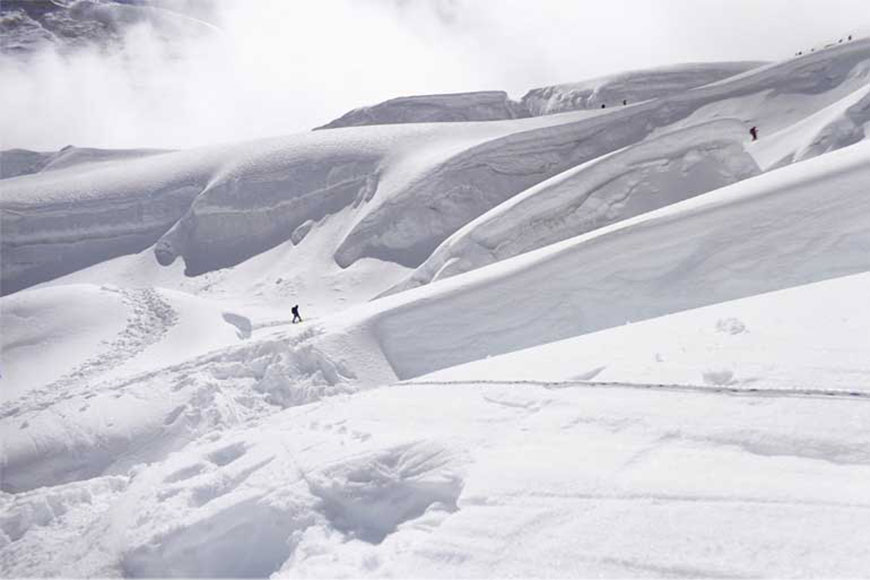 It was no ordinary Sunday. Thanks to a 35-year-old primary school teacher from Chandannagar, May 22, 2022 became a red letter day in honour of the first Indian woman to scale Mount Everest without supplemental oxygen. Piyali Basak, who in September-October 2021 had also become the first woman to climb Mt Dhaulagiri (8,167 m) without any oxygen support, was literally on top of the world.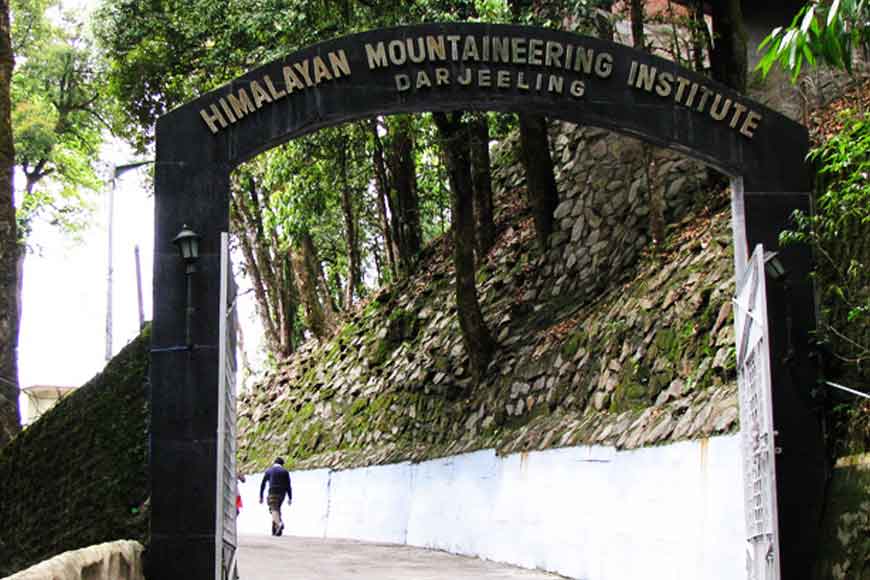 Yesterday, December 11, the world observed International Mountain Day. That gives us an excellent opportunity to talk about not just Basak, but her many predecessors who have placed Bengal on the world mountaineering map. And to remember that Bengal was where the first training centre for mountaineers in South Asia came up when Chief Minister Bidhan Roy and Prime Minister Jawaharlal Nehru helped set up Darjeeling's Himalayan Mountaineering Institute in 1954.
The journey has not been smooth, however. There have been as many triumphs as disasters. For every Basanta Singha Roy and Debashis Biswas (first Bengali civilians to summit Everest, at 7.40 am on May 17, 2010), there have been a Chhanda Gayen (missing since May 20, 2014 on Mt Kanchenjunga, body never recovered) or Kolkata Police ASI Goutam Ghosh and his companions Subhas Pal and Paresh Nath (lost in 2016 en route to Everest, bodies recovered later).

Yet, in the past two decades in particular, Bengalis have shown a remarkable enthusiasm for mountaineering, that too from towns and cities which do not even boast a hillock – such as Krishnanagar and Howrah. Even more remarkably, many of these mountaineers come from underprivileged backgrounds, which makes an expensive pursuit like mountaineering even more of a challenge.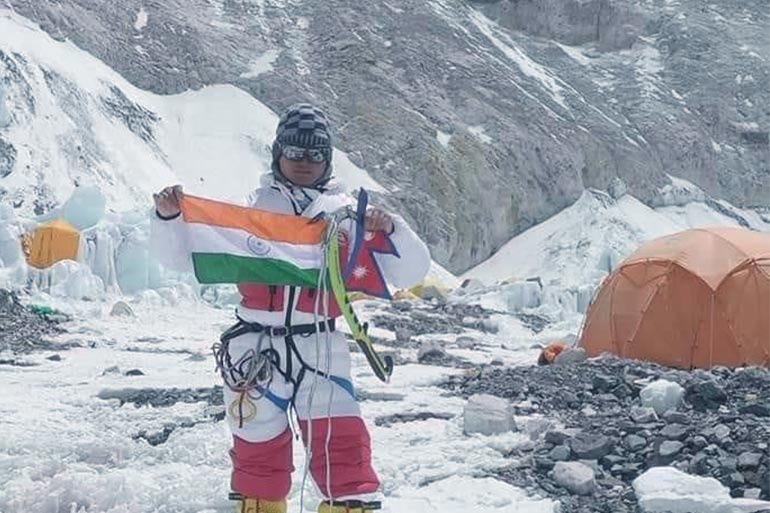 Piyali Basak
Take Piyali, whose modest salary supports a family of four, including a father afflicted by Alzheimer's. Nevertheless, she has powered through in pursuit of her dream – organising funds, training, arranging mountaineering gear, food, and a hundred other things – all on her own, including a personal loan of nearly Rs 20 lakh.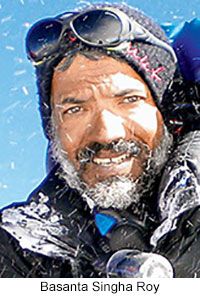 Happily, clubs such as Mountaineers' Association of Krishnanagar (estd 1986), of which both Singha Roy and Biswas are members, are increasingly coming forward to support efforts such as Piyali's. It is partly owing to associations like this that Bengal has in recent years produced mountaineers such as Everest summiteer Malay Mukherjee of the Howrah District Mountaineers and Trekkers Association, or Satyarup Siddhanta, the youngest mountaineer in the world and first Indian to have climbed both the Seven Summits as well as Volcanic Seven Summits.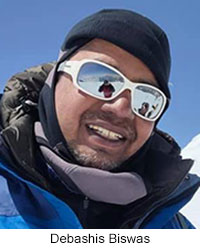 While it is undeniable that Singha Roy and Biswas' Everest expedition of 2010 has encouraged many contemporary climbers, this is also the perfect time to remember pioneers who were not necessarily mountaineers, such as Babu Sarat Chandra Das, headmaster of a boarding school in Darjeeling, who went on an expedition to Tibet in 1879 and reportedly discovered a new route through the northern valley of Kanchenjunga.
Among other contributors to Bengal's love for mountaineering are the likes of journalist Jaladhar Sen and writer Umaprasad Mukhopadhyay, third son of the legendary Sir Ashutosh Mukherjee.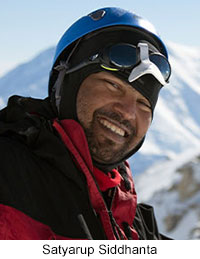 In 2018, Sonarpur Arohi and the Indian Mountaineering Federation felicitated a group of climbers who have over the years been part of Everest expeditions, to mark Everest Day (May 29), with particular focus on the years 1985-95. However, missing from the gathering were A.K. Chowdhury and Sudhangshu Das, who were part of a team led by Brig. Gyan Singh in 1960.
In fact, 1960 was a landmark year for Bengali mountaineers for another reason – the ascent of Nanda Ghunti (6,309 m) by a team of six, led by Calcutta Corporation employee Sukumar Roy and sponsored by the Anandabazar Patrika group, which sent reporter Gourkishore Ghose and photographer Birendranath Singha along with the team. On October 28, 1960, the front page of Hindusthan Standard (owned by the Anandabazar group) announced: "Our boys are up there. Nanda Ghunti climbed." The Himalayan Association, the club that organised the expedition, showed the way for many more mountaineering clubs across Bengal.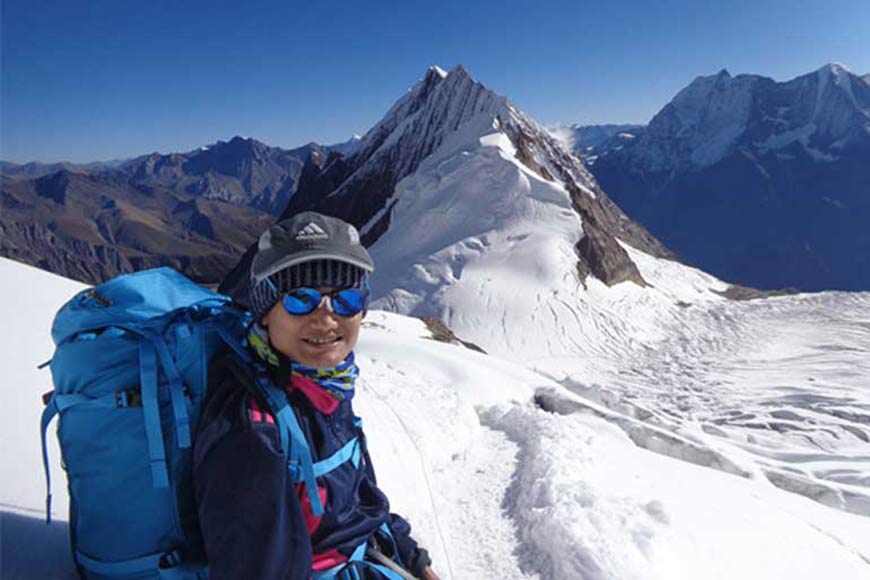 Piyali Basak
Also not to be forgotten is the incredible team of six young Bengali women, who scaled a 20,000 ft-plus peak in Himachal Pradesh, unconquered until August 21, 1970, when expedition leader Sujaya Ghosh and members Sudipta Sengupta and Kamala Saha summited the peak they had named 'Lalana' (woman in Bengali).
Five days later, Sujaya and Kamala were dead, swept away by the foaming torrents of an icy high-altitude stream. While Sujaya's body was recovered, no trace of Kamala has ever been found.
These momentous achievements have not all been equally remembered. Today is a good day to do so.