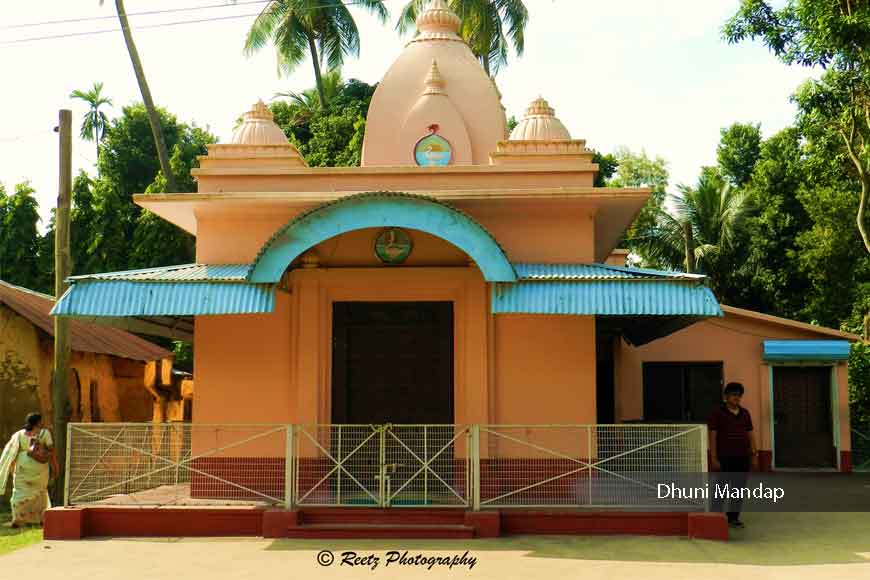 Aatpur is a small village in Hooghly district of Bengal, closely associated with the great patriotic saint of India – Swami Vivekananda. It houses the sacred fireplace (Dhuni Mandap) where he had taken the oath of sanyas (monkhood) in the year 1886. In 1882, Narendranath Datta (alias Swami Vivekananda) was doing his graduation at Calcutta University. During one of the lectures, Prof. William Hastie had advised his students to visit Ramakrishna Dev once to understand the real meaning of 'trance.' It was then that Naren got to know about Thakur and went to meet him at Dakshineshwar. Though initially he argued a lot but slowly grew strong spiritual inspiration, especially after his father's death in 1884.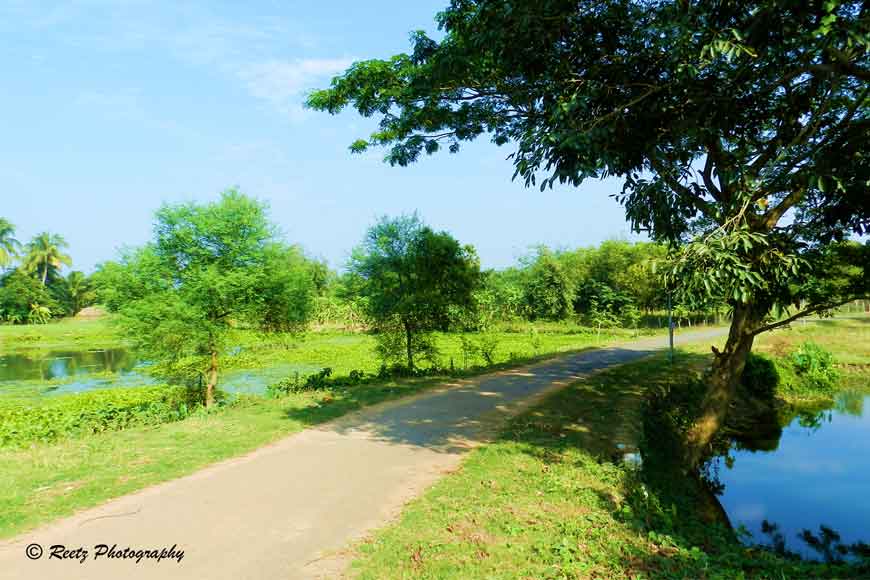 Foot walk at Aatpur
Pond where Swamiji had taken the holy bath before embracing sanyas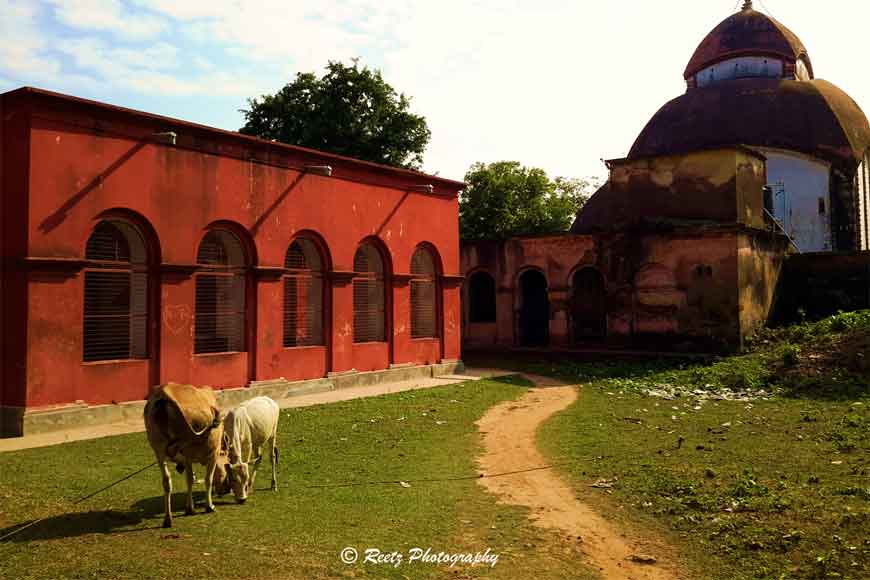 Way to radha gobinda jiu temple
In the meantime, Naren became friends with other disciples of Thakur, especially Baburam Ghosh. Then the ominous day arrived. 16th August 1886 – Ramakrishna Dev rested his mortal body at Cossipore residence. Eight of his direct disciples including Baburam and Naren were literally orphaned at Thakur's demise. Finally, on 24th December 1886, Naren decided to embrace sanyas. But there was no good place to take the holy bath in Calcutta. So, he decided to travel to Baburam's ancestral house at Aatpur. There was an ancient pond and a Radha Gobinda Jiu temple, held sacred by the villagers, where he bathed the final time before denouncing luxury to the holy fire. At the adjoining Dhuni Mandap, the Hom Yajna was organized. After rigorous rites, Naren emerged as Swami Vivekananda.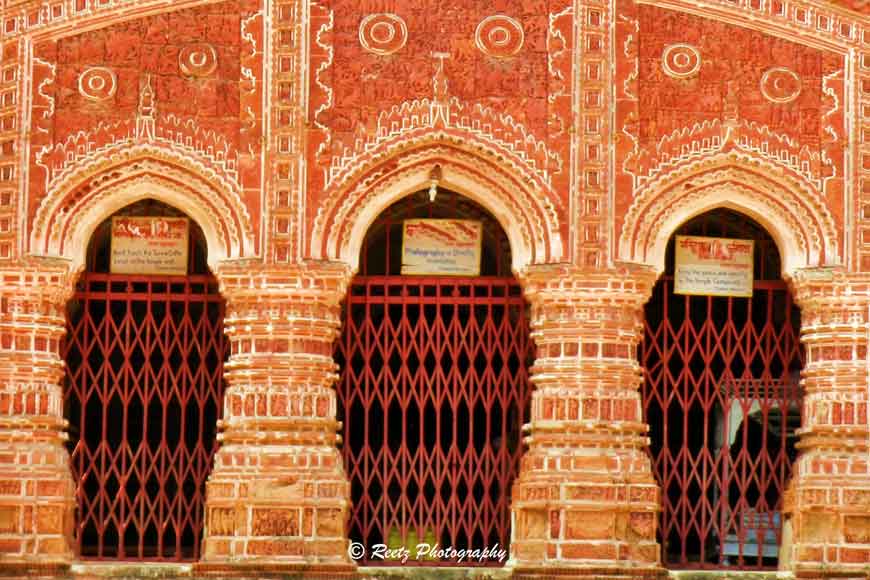 Radha gobinda jiu temple
Terracotta artworks on the pillars of the temple
It was a scorching summer day when we travelled to Aatpur. Having reached there at noon, we were totally exhausted. The cool shade of an ancient Bakul tree soothed our weariness. We parked our car on a green splash of land and walked around on foot. A prominent gateway of Mitra Bati welcomed us to the golden past. The Radha Gobinda Jiu temple still stands strong. Beside was a Rash Mancha where in olden days, Holi was played with great pomp and show. Nevertheless, the exquisite terracotta artwork on temple pillars makes it a must visit even today. A few steps ahead, we visited the Ramkrishna- Math. But I was saddened to find such a historic waterbody being overgrown with water hyacinths. Wish there was a bit of maintenance.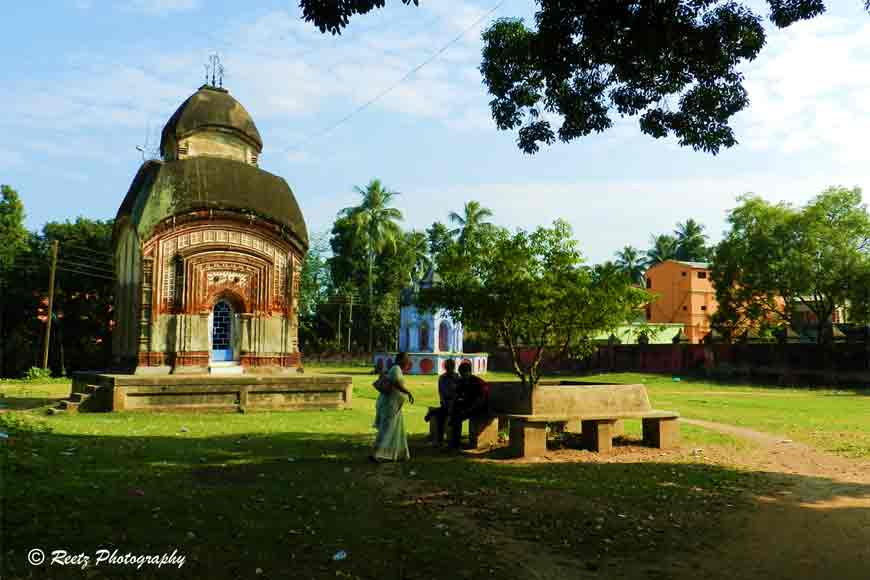 Cool shade of bakul tree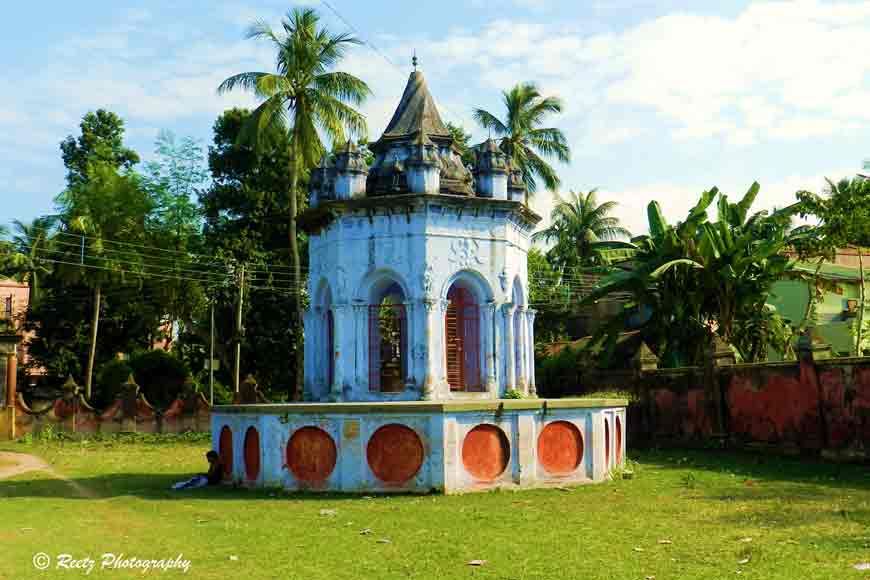 Rash mancha of mitra bati
How to Reach:
It's about a two-hour drive from Kolkata to Aatpur village (60 kilometres approx.) along the Ahalya Bai Holkar Road.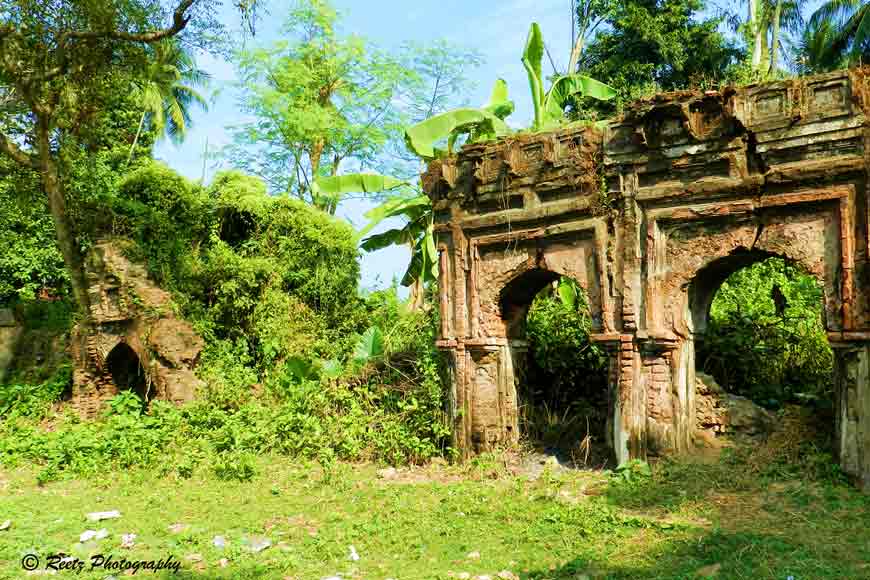 Ruins of mitra bati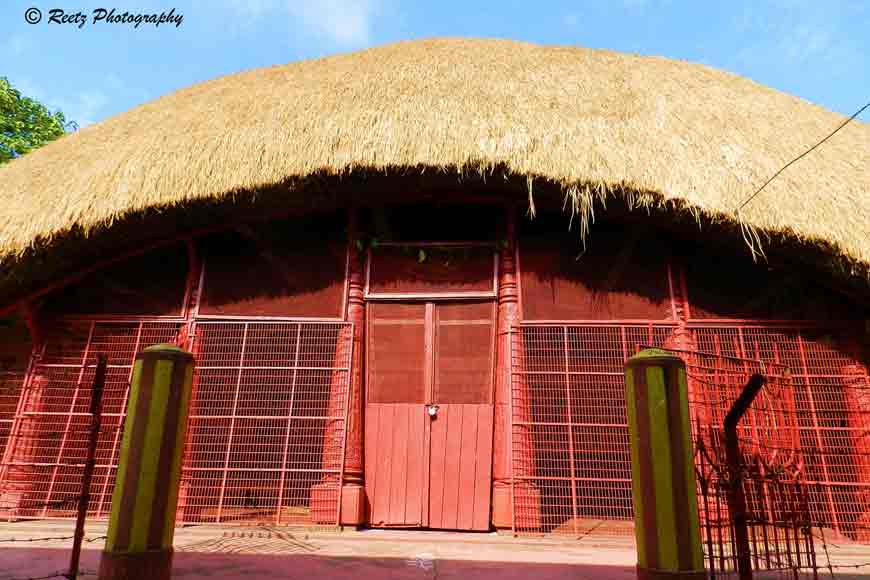 Temple atchala
Where to Stay:
There is no Government Tourist Lodge in Aatpur. One can find budget stays at Tarakeshwar (around 25 kilometers away) or put up at Ramkrishna-Premananda Ashram of Aatpur against pre-booking from Belur Math. However, it is best suitable for a day trip from Kolkata.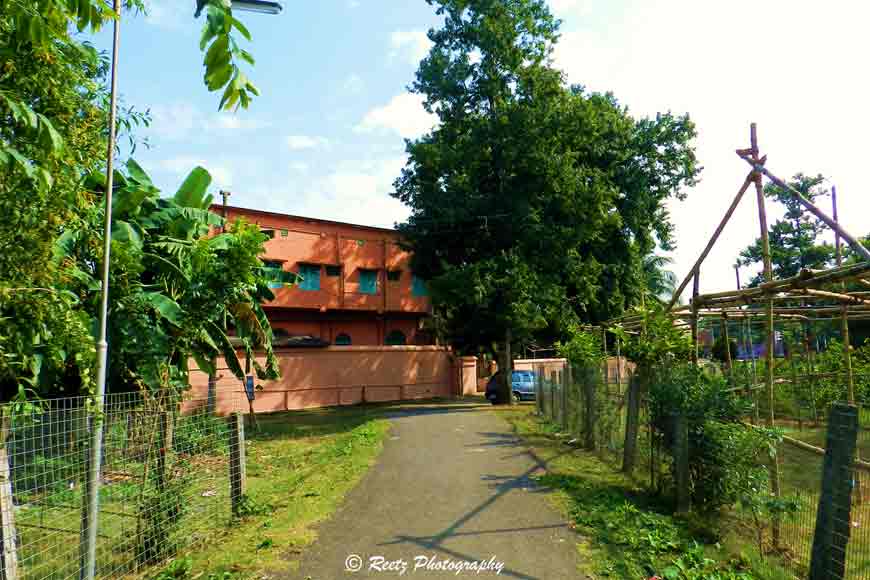 Ramkrishna Math of Aatpur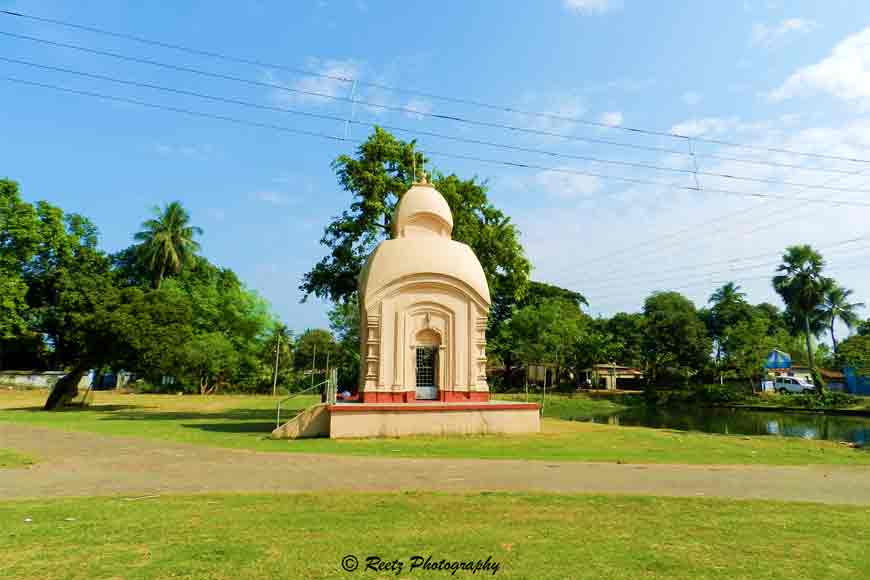 Green splash of land in front of aatpur math where we parked our car
Best Time of Visit:
It can be visited round the year, however summers to be avoided. Just 8 kilometers from Aatpur is a small village named Somnagar. During Diwali you can also visit Bandyopadhyay Bati's 600 years old, the most ancient domestic Kali Puja of Bengal. On the Puja days, their doors are open to all visitors.
Story Tag:
Terracotta temples of Bengal