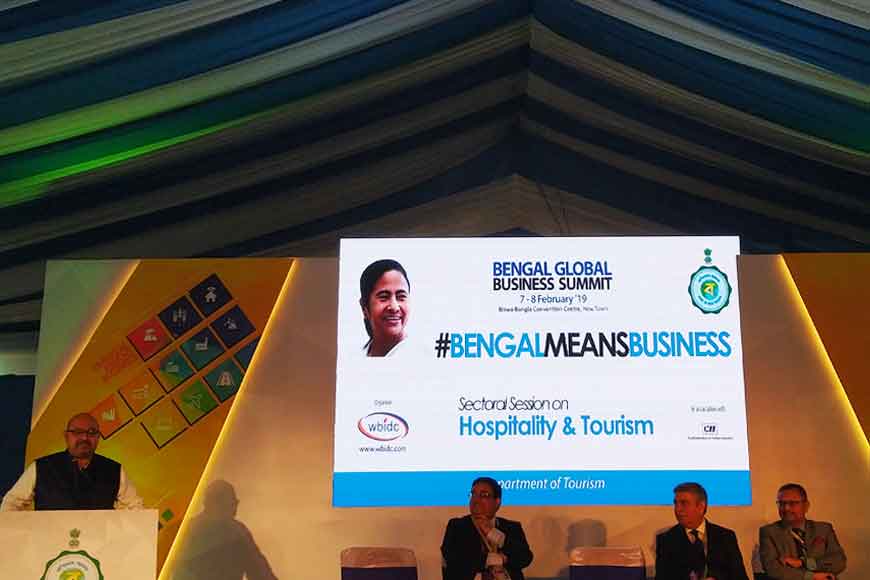 Bengal is probably the only state in the whole of India that can boast of all the geographical wonders within its periphery --- from the majestic Himalayas in North Bengal, to the seashores of Bay of Bengal, from the dense forests rich in flora and fauna of the Dooars to the largest delta of the world, Sunderbans. No wonder the Honourable Chief Minister of Bengal, Mamata Banerjee had said at the Bengal Global Business Summit yesterday that this is a state that speaks of unity in diversity, not just diversity of natural boundaries, but even the myriad hues of people, their culture, language, literature, food and traditions. The same thoughts were passed on today at the BGBS Tourism Sectoral Session with Atri Bhattacharya, Principal Secretary Department of Home, Hill Affairs and Tourism, Government of West Bengal, echoing how much "Bengal has to offer to global tourists." He added: "Tourism is a major driver to promote the state."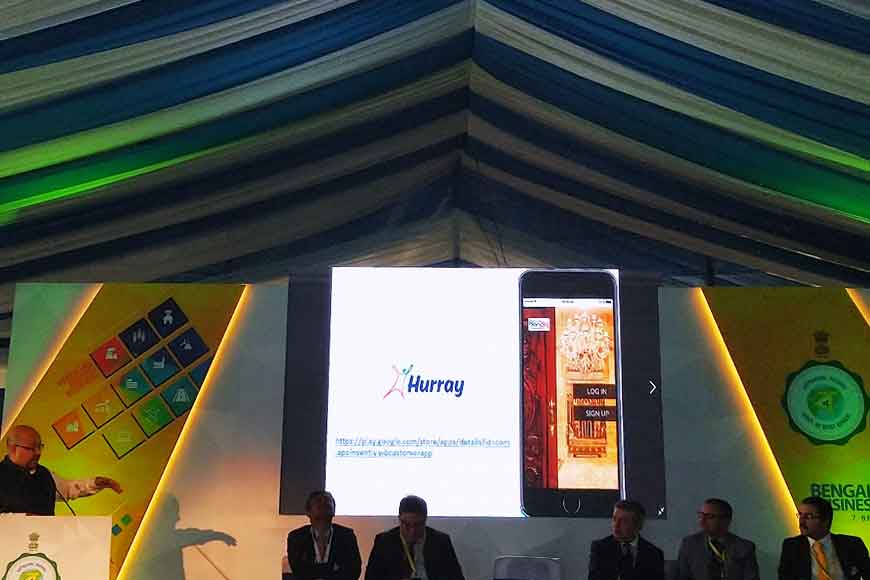 Atri Bhattacharya, Principal Secretary Department of Home, Hill Affairs and Tourism, Government of West Bengal, at the Launch of the Mobile App, Hurray
Indeed it is, and the state has seen a phenomenal rise in new properties, new destinations and new tourism festivals in the last few years, not to mention the huge footfall of both foreign and inbound tourists increasing by the day. Citing data, Vijay Dewan, Chairman Tourism Sub-Committee CII, Eastern Region and Managing Director, Park Group of Hotels mentioned: "West Bengal has gone far ahead of states like Kerala, Rajasthan and Goa in terms of foreign tourist arrival." Incidentally, these are states of India that have been promoted and marketed to foreign tourists over decades. With Bengal surpassing them, it is a proof enough of how the state tourism ministry along with private players have made relentless efforts to tap into the enormous tourism potential and has been successful in showing results. The physical infrastructure, well-connected roads, growing number of airports and 24X7 power supply is already in place as pointed out by Tanmoy Chakraborty, Managing Director, West Bengal Tourism Development Corporation. And these were essential for a proper roadmap to the tourism industry.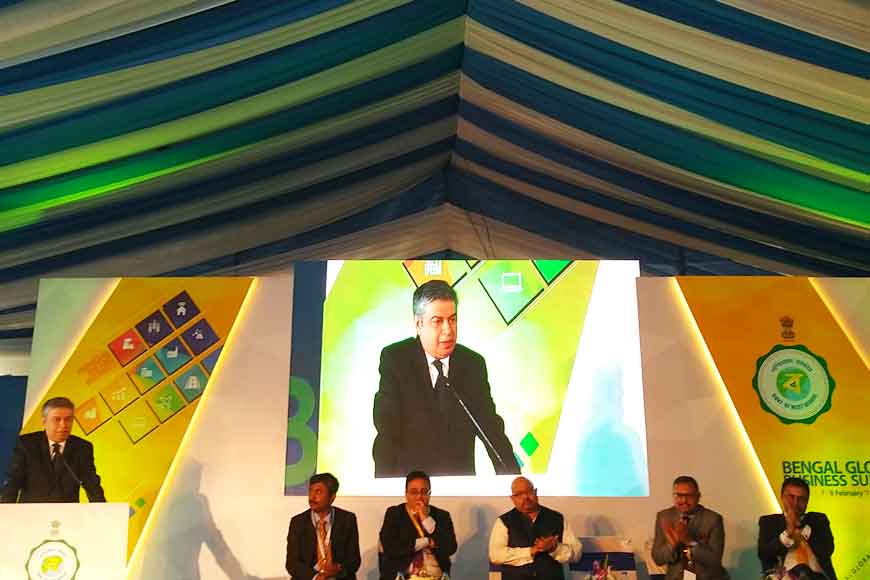 Vijay Dewan, Chairman Tourism Sub-Committee CII, Eastern Region and Managing Director, Park Group of Hotels
However, the sector can get a further boost, if digital and social platforms are made more active and interactive for tourists. After all, this sector needs to be marketed all over the globe and what better way than to use the world of internet? Keeping this in mind the state tourism department has launched a new mobile app named 'Hurray App', where customers can put in their reviews on various properties. Several other suggestions were made by the audience. One such was given by S.H. Rahman, a specialist and veteran in the tourism and hospitality industry, who spoke of how Bengal's tourism can also play an active role in the inclusive development of local inhabitants of a destination. He cited the new property within the tea-garden estate of DamDim of North Bengal, where out of a population of 11,000, even if 20 per cent local youths were given skill training and inducted within the new destination property, job generation and skill development will see a breakthrough.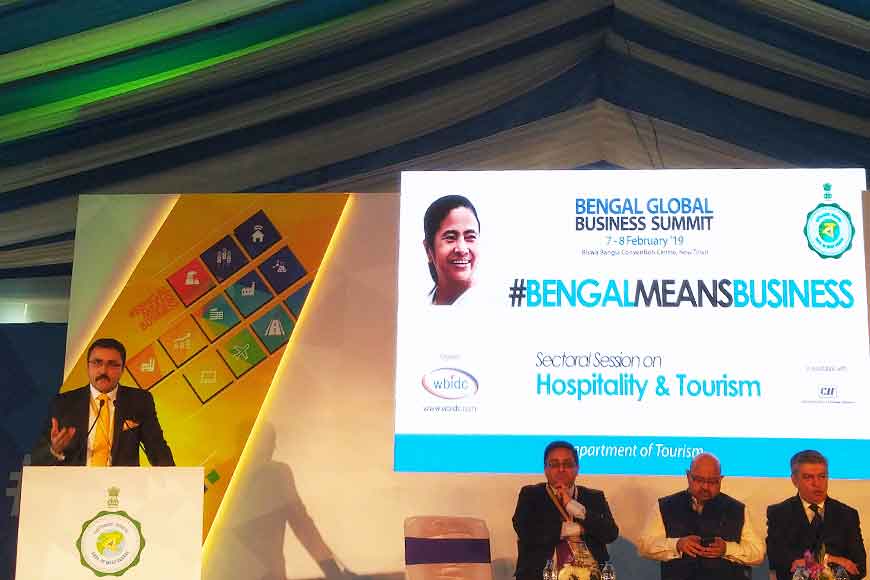 Atul Bhalla of ITC
Apart from the original government properties which are being upgraded to 3-star facilities, many new private properties are also coming up including new five-star hotels, convention halls, exhibition centres etc. as mentioned by Atul Bhalla of ITC. Bhalla went on to add about their super-speciality, boutique hotel, Royal Bengal, that will soon be operational. Bengal Tourism has seen a number of fruitful foreign collaborations too, one such being with UK. Debanjan Chakrabarti, Director of British Council, East and North-East India mentioned various festivals in the UK and the Indo-British tie ups with different city Durga Pujas last year. While Sourav Niyogi, President of Bengal Heritage Foundation UK, was upbeat about the heritage buildings and properties of Bengal, that can be turned into conservation and restoration projects and opened to public. Niyogi also expressed his wish for Kolkata to receive the UNESCO Heritage tag.
Tag or no tag, Bengal has surely moved ahead in the tourism sector and created new places of interest as well as new job opportunities and revenue generation. The tourism sectoral session of Bengal Global Business Summit 2019 promises to help the stakeholders to understand the immense opportunities available in the state which could lead to more investments and job creation in the tourism sector.