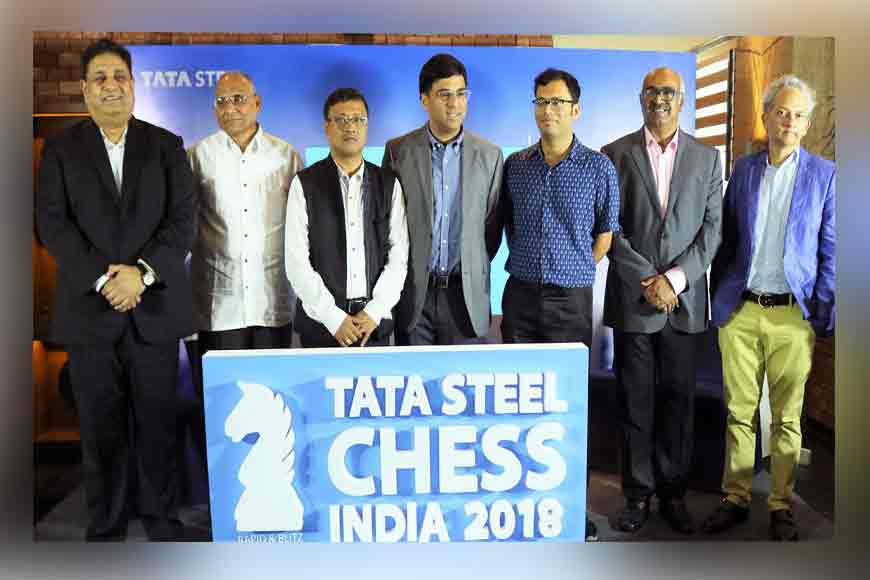 Chess is called the game of the brains and tactics. It is slow, but steady, and opens up young minds to those 'little grey cells' that Agatha Christie's Hercule Poirot always spoke of. Bengal has always seen chess as a very popular indoor game and most city schools today have mandatory chess in their syllabi. The state has also nurtured some of the best-known chess players of the world (See box). No wonder Kolkata is coming up from today with the one of the largest chess tournaments of the country, Tata Steel Chess India 2018, that will continue till 14th November.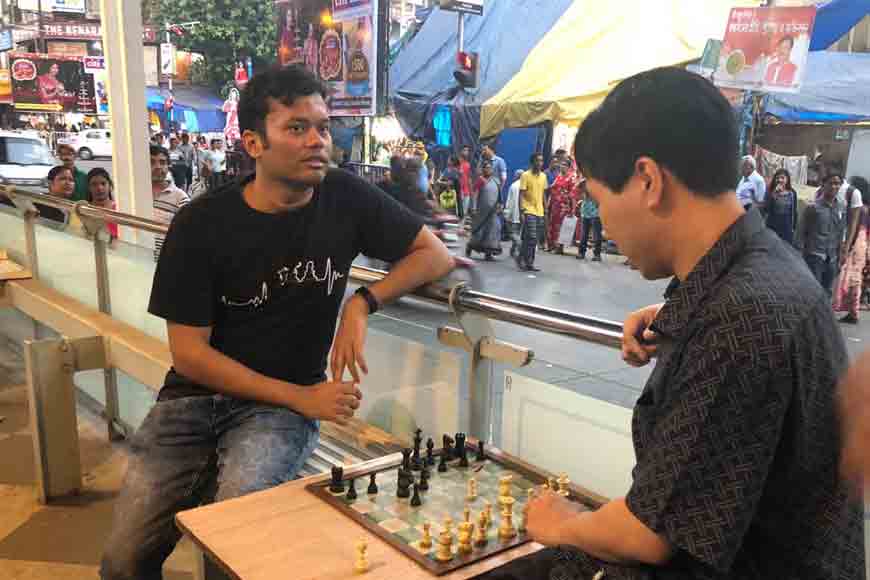 Grandmasters Surya Sekhar Ganguly and Welsey So
Sayan Mukerji, Vice President of Bengal Chess Association says: "This is the first time that such an event is taking place in the city and could be attributed as the biggest tournament of India. We are having with us, some of the top world- ranked players this year, including Vishwanath Anand and teenage sensations like Nishal and Pragga." Two versions of the game will be played in this tournament: Rapid and the Blitz. Rapid is played with 30 minutes on each side, and the entire game covers almost an hour. While, Blitz has a duration of 5 minutes each with incremental time control of 3 seconds.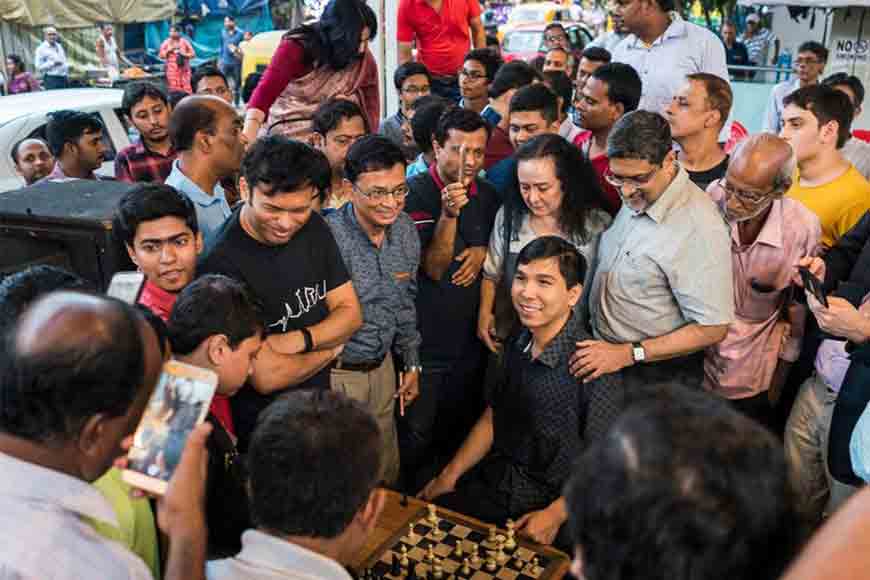 USA Grandmaster Welsey So preparing for a game under the Gariahat Flyover during a promotional event by Tata Steel
The tournament on its rest day, i.e 12th of November, will have an unique simultaneous display of local skills (wherein State ranked chess players in various age categories) will pitch their individual skills against a host of participating Grandmasters.This simultaneous will have children under various categories, such as U-7, U-9, U-11, U-13, U-15 and U-19. Top 5 players both boys and girls, from each category will be participating. "Other than this children from schools and underprivileged adivaasi girls and boys, along with 5 visually impaired chess players and other perceptually impaired children whom we are supporting, will also be competing against 5 grandmasters," added Mukerji. Bengal Chess Association is trying to take this mind and brain game even to the rural forefront and popularise it amongst those who do not have means to be trained, yet are talented. "Atanu Lahiri, Secretary of BCA and ex Commonwealth Champion has been the driving force in spreading chess to the remote areas in West Bengal," says Sayan Mukerji, Vice President of BCA.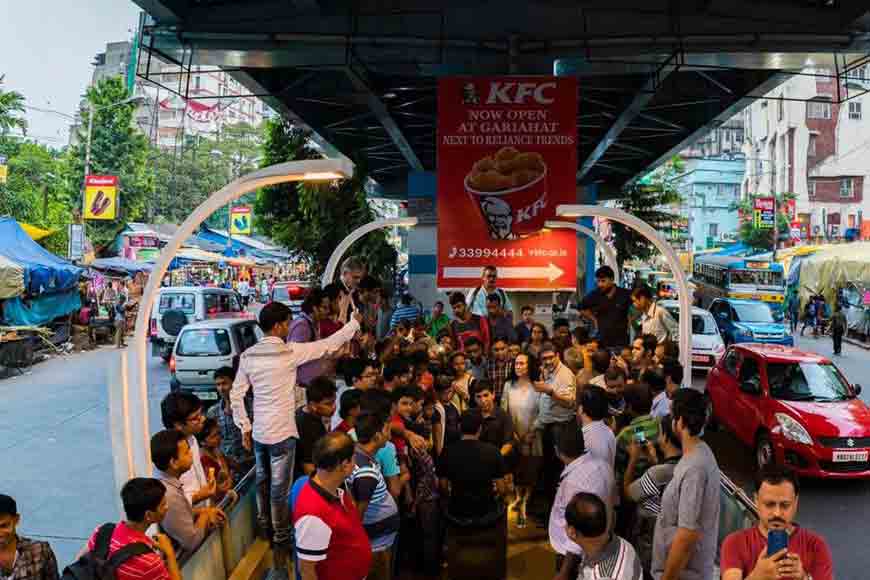 Welsey So surrounded by chess enthusiasts
Mukerji also believes the scenario of Bengal chess is brilliant and bright. True, the latest grandmaster is Diptayan Ghosh. He became a grandmaster two years back. There are upcoming grandmasters in the pipeline- Sayantan Das is one of them. There are a lot of young players who are doing very well. Even girls from Bengal have represented Indian at the Asian Games. Some like Arpita Mukherjee have shown great promise indeed.