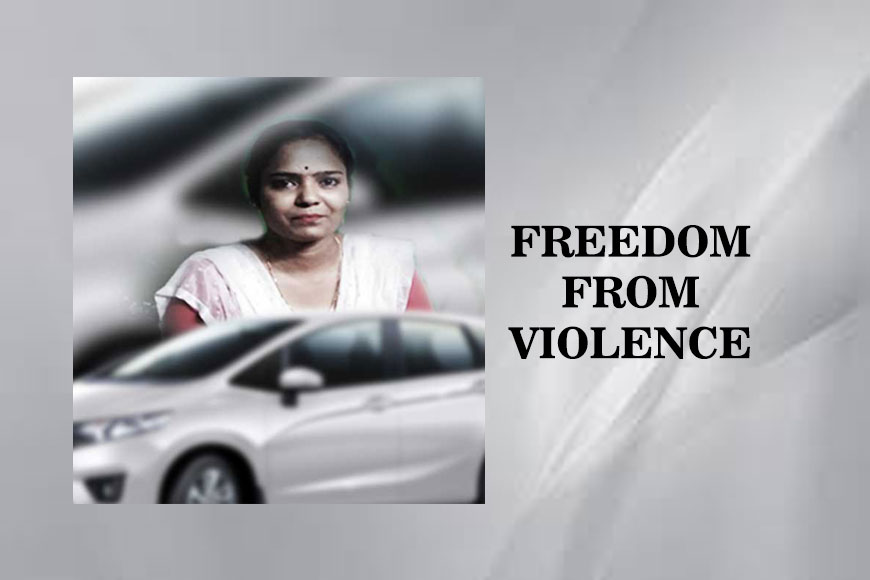 Bilkis Bano never had an easy life. Born to an impoverished family, she was forced to leave studies and get married after her secondary examination. She was only 16 then. Her father was a vegetable vendor. After marriage, her struggle and agony increased many folds because she was married to a man who had an affair with someone else and regularly tortured Bilkis. Moreover, he was alcoholic and Bilkis was a victim of terrible domestic violence. At times infront of their child she was beaten black and blue and turned out of the house in the middle of the night.
Bilkis spend her days in constant fear. She did not even dream of going back to her maternal house because she did not want to burden her family which was already struggling with poverty. Bilkis was not educated enough to earn her own living and felt helpless in the hands of her dreadful destiny. It was during this time, out of sheer desperation she contacted an NGO that taught driving to women. Suddenly, she felt an undiscovered fire within her. She used to cook, complete her household work and leave to attend her classes. She knew that she would be able to escape from the hands of the daily dose of humiliation if she earned her own living. Her neighbours would taunt her, her husband would beat her but she endured it all thinking about the times when she would be free. Bilkis knew that her life would take a huge turn after she got a driving license.
And that's what happened. Her life did change. After many rejections in interviews, she found a job as a female chauffeur in Ballygunj. Bilkis still remembers the first day she came driving leaving her husband and neighbours stunned. Never in their wildest imagination, did they think that Bilkis was so bold. Since then, everyone respects her and she lives her life on her own terms. Despite all the bitterness, Bilkis still lives in the same house with her husband because she does not want to give up on her rights. She also teaches helpless women of her locality to fight for their rights. Bilkis will soon be felicitated for her indomitable spirit and undaunted courage which would again teach many helpless women to dream and hope for the future.