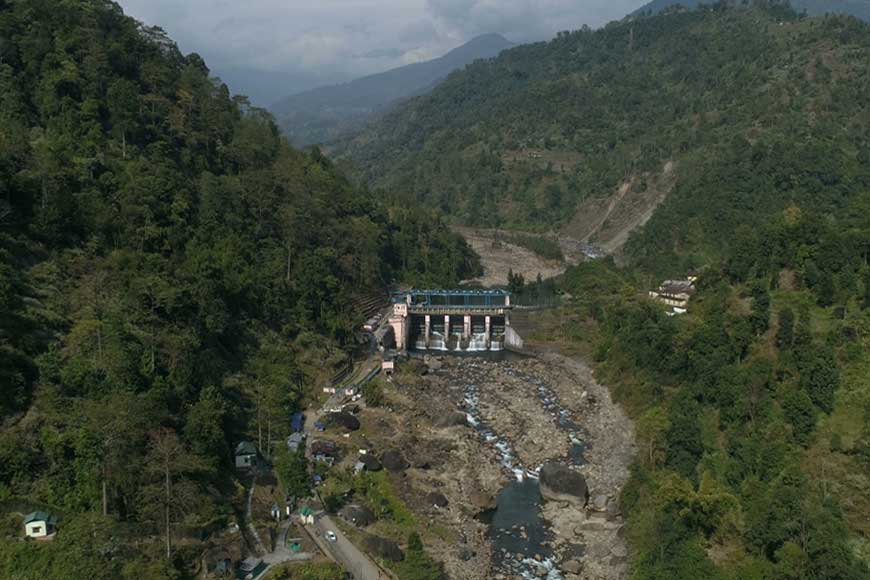 Here is a rustic village that gets its name from a 'point….' Bindu (in Bengali means point), where one gets a plethora of touch points to sit back and ponder. This last village of North Bengal on the Indo-Bhutan border is really a destination for laid-back tourists, who would love to raise a toast to nature or read a book by the gushing Jaldhaka River.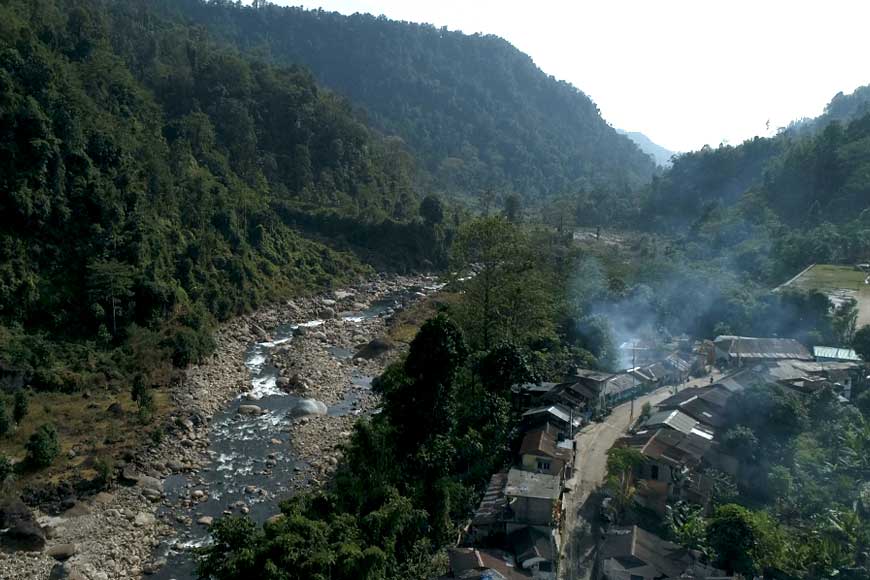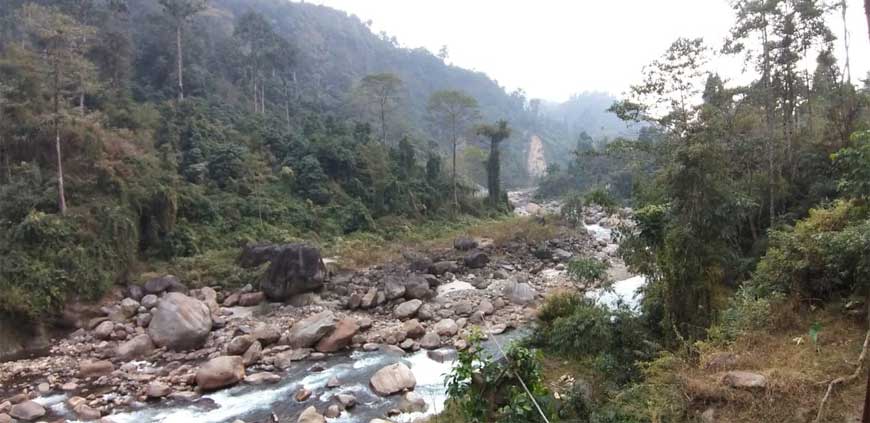 The landscape is unique. Here the Jaldhaka has been stopped midway by the huge dam built at the strategic location between international borders. The Hydro-Electric Power plant on the Jaldhaka is manned by the Military. The river looks unique, at places it rushes over rocks like a child jumping around, at places it flows like a wise sage, quiet yet deep, with the blue Bhutan Hills in the background. Bindu is on the conjunction of three main streams, the Bindu Khola, Dudh Pokhri and Jaldhaka that originates from the Kupup Lake, a small glacial lake. All these streams meet at Bindu to form the Jaldhaka River. On the top of the bridge, you get chances to see the breath-taking view around.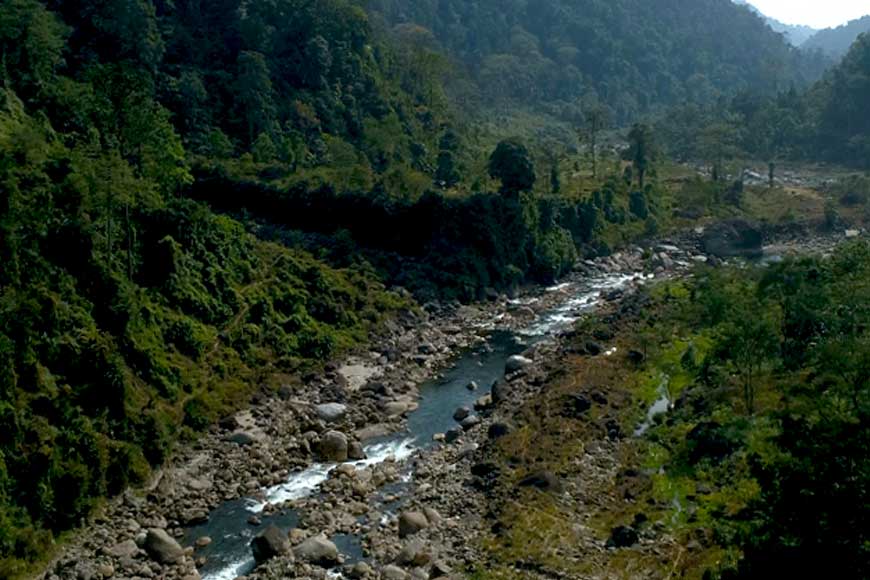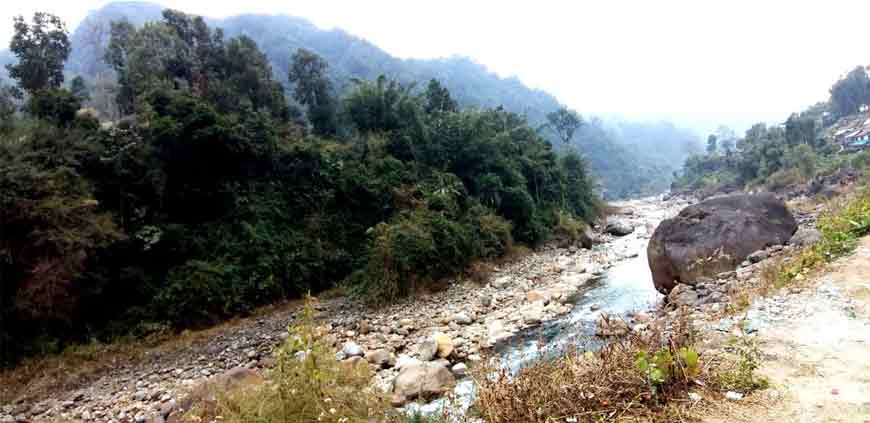 About 107 kilometers from Siliguri, Bindu also boasts of dense forests around where a number of birds and animals live. The Jaldhaka Hydel Project is at Jhalong from where Bindu is just a stone's throw away. You also come across farms of Cardamom and Orange orchards on the way as terrace cultivation of these two crops is common and the primary revenue earner for locals.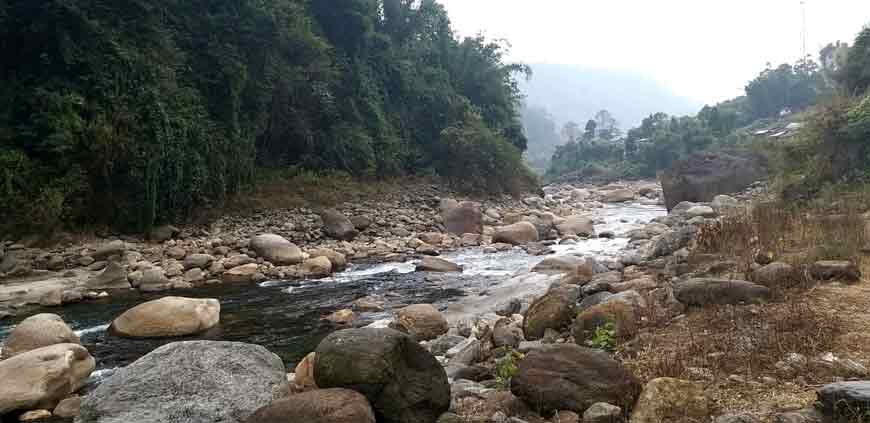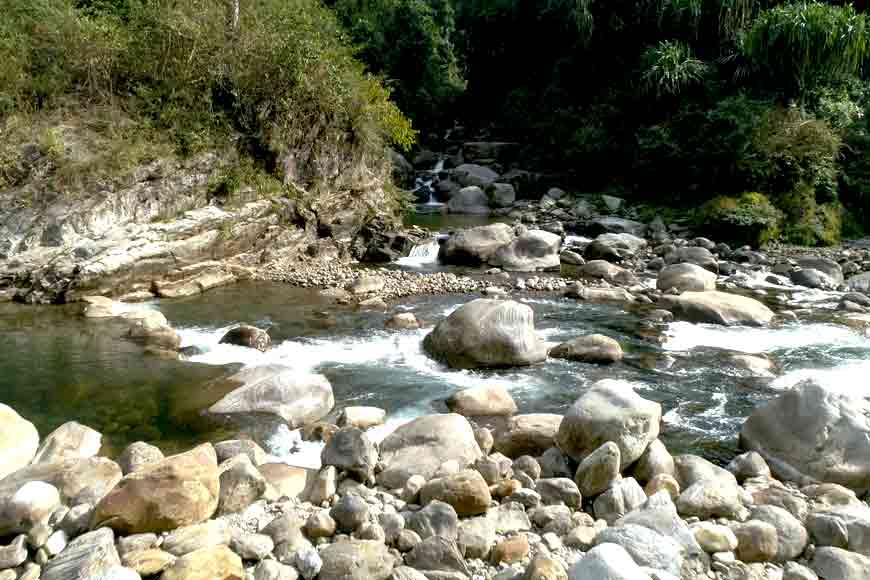 Bindu is also popular to birdwatchers and various species like Eurasian Wryneck, Crested Kingfisher, Brown Dipper, Slaty-backed Forktail, Little Forktail and Laughing Thrush are often seen around. Even cormorants swooping down to catch a fish from the gushing Jaldhaka is a treat to watch. And while leaving Bindu, do not forget to buy loads of chocolates that come from Bhutan beyond the border. They are sold in make-shift stalls by locals.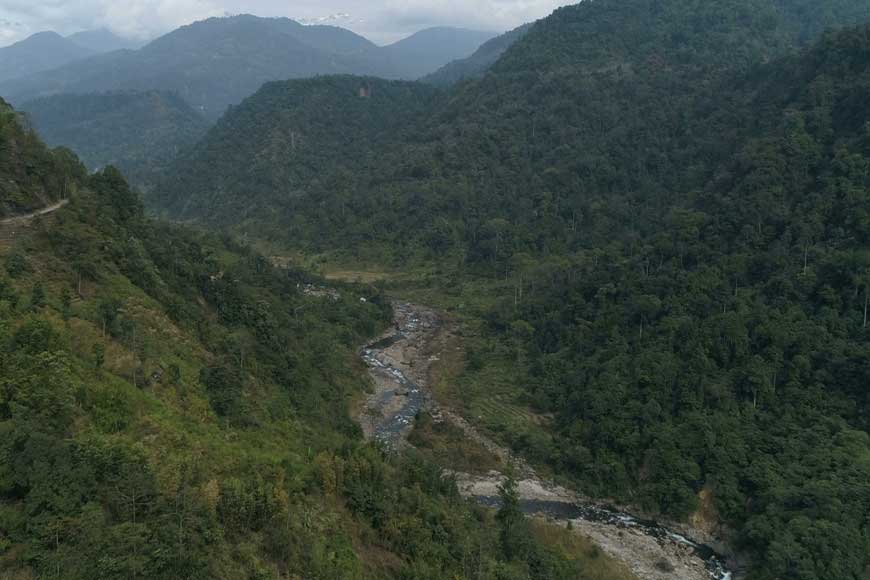 Places to see around
Cardamom Curing Centre at Godak - On the way to Godak village, about 14 km from Bindu Government has set up a Cardamom Curing Centre. Cardamom is dyed and processed here before delivery. It is also famous for the tribal Goddess. And the journey from Bindu to Godak is picturesque.
Jhalong: Around 12 kilometers away is the place where the Jaldhaka Dam stands
How to reach:
By Road: Bindu is 106 km from Siliguri and easily accessible. Journey time may be 2 hours 30 minutes. Best option to visit Bindu from Siliguri is Taxi.
By Air: Nearest airport is Bagdogra, which is located 16 kilometer away from Siliguri. All major air services are available from all over India, including New Delhi, Mumbai, Chennai, Guwahati and Kolkata. Then take a vehicle to Bindu.
By Rail: New Jalpaiguri and Siliguri Railway Station are main railway station in this area that connects Bindu with Kolkata, Guwahati and New Delhi. After you arrive at New Jalpaiguri or Siliguri, you can follow the road journey to reach at Bindu.
Where to stay
Bindu has a forest department bungalow, which is very good and comfortable for accommodation. Some other private accommodations are also available with various budget homestays.
Story Tag:
Bindu, Hill stations in West Bengal